Diversity of all types in hiring is important – and more beneficial than you'd think! Here's why and how you can hire more diverse candidates.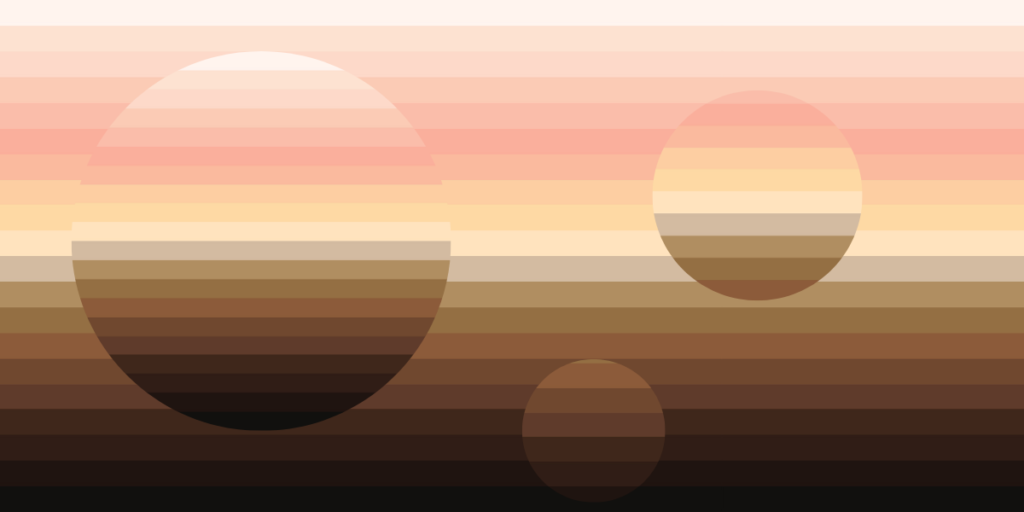 ---
Diversity is nothing new, and we all know that it's important. But somehow, knowing doesn't always lead to action when it comes to hiring, especially at leadership levels. From a gender perspective, less than 10% of all supply chain executives are women, and candidates who identify as BIPOC (Black, Indigenous or People of Colour) also remain underrepresented. Beyond this, the pay gap in procurement remains very real, something that may worsen as we undergo what experts call a 'pink recession' as a result of the fallout from the COVID-19 pandemic.
As leaders and hiring managers in procurement and supply chain, it's our job to fix this. But how? Here's exactly why diversity is so important, and some important steps you can take to ensure you hire more diverse candidates for your team:
Why is diversity so important?
Many of us know that diversity is important because hiring people that best represent what our society looks like is the fair and just thing to do. But beyond simply being the right thing to do, did you know that diversity has some incredibly important benefits for your team?
As a function concerned with cost (and cost savings), diversity can deliver tangible business benefits to procurement: research shows that diverse teams are, on average, 15% more profitable. Diverse teams also offer a range of different perspectives on issues, which has been proven to benefit risk management. Diverse teams also solve problems faster, are more innovative, and are better at engaging with stakeholders. In a nutshell, hiring from a diverse candidate pool pays off – big time!
How to hire more diverse candidates
When people talk about diversity, usually they are referring to characteristics such as gender, race, or sexual orientation. But diversity can – and should – mean so much more than this. Diversity can refer to anything from a candidate's religious beliefs to their background or even the industry they have previously worked in.
Any diversity is good diversity, yet hiring for diverse candidates can require hiring managers to rethink elements of the hiring process. Here are four ways to hire more diverse candidates:
Tip 1: Pick one metric to focus on
When it comes to diversity, there are lots of different characteristics to consider. In order to be effective though, experts recommend that you focus on one area only (whether it be something like gender, or perhaps even hiring outside of your traditional candidate experience profile). Once you pick an area, assign a SMART goal to it.
Tip 2: Review and update your candidate sourcing mechanisms
In order to attract what we think will be the ideal person for our team, we are often very specific with the requirements we say we need. Yet in doing so, we can turn other candidates off in a myriad of ways – from those who think they may not have the exact experience we need, to women or BIPOC candidates who may not feel they fit the description.
It's important to work with a recruiter to create a job advertisement that can attract a variety of talent, and this may mean using language or descriptions we haven't used before. For example, some words such as 'ambitious' can be considered more masculine, and may be off-putting to a female audience. If you want to check your language, this tool can help you decode it.
Tip 3: Try blind shortlisting
Think you don't make assumptions about candidates? Think again. All of us are guilty to some degree of unconscious bias (social stereotyping), but this can really stand in the way of diverse hiring.
This can be somewhat avoided though through doing what is called blind shortlisting. When you are shortlisting candidates, ask the recruiter to remove identifying details such as names, addresses and even previous companies (replace it with descriptions such as 'a global mining organisation'). Removing identifying information can help you more fully judge a candidate on their merits, as opposed to making assumptions.
Tip 4: Try intelligent shortlisting
Have you ever written a job description for someone in your team, only to realise that you yourself wouldn't have the required skills and experience to do the job? The ideal set of skills we need on a job can be quite different from what's really required, and intelligent shortlisting can be a way to circumvent this.
Intelligent shortlisting can be achieved via your ATS (talent management system) or simply by surveying those around in your team. Take a look around you and see who really has what experience. You might be surprised.
As the complexity and risks inherent in global supply chains increase, it is going to be even more important to hire a diverse team. So important, in fact, that doing so is one of our Big Supply Chain and Procurement Ideas for 2021. And when it comes to diversity, Ronin Ltd recommends that there is soon going to be a certain type of talent in the market that we all need to focus on attracting. Discover what it is, alongside our other big ideas, in our compelling whitepaper 100 Big Ideas for 2021.