This week's Procurious blog update will focus on a number of valuable additions that our developers have been tinkering with behind the scenes.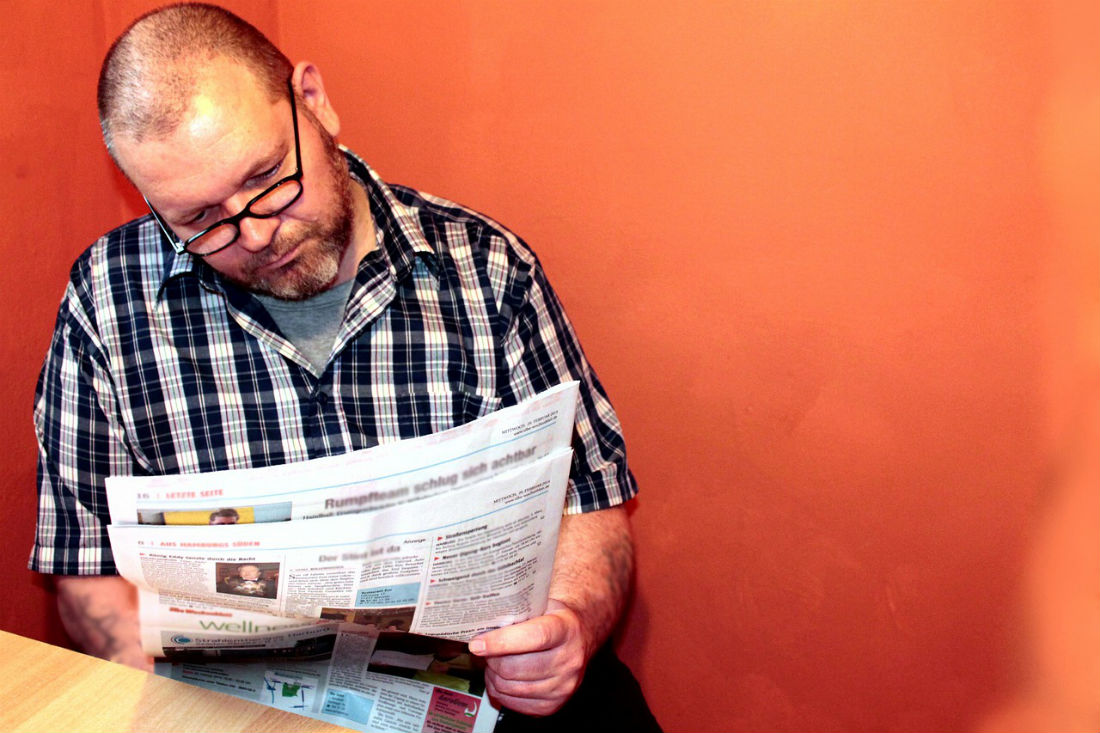 Curated content and news-aggregation are all the rage these days… From companies spending millions to grass-root startups on a shoestring. Procurious.com falls into the latter, and we're quite proud of our 'News' service. Go on, do take a look…
"Read all about it"
We want to make Procurious part of your daily online routine, so we've added a curated 'News' service [find it in the main navigation above]
Here you can digest the latest headlines from around the world, as well as specialized topics like business, technology, science, environment, and sports.
It updates every day to bring you the stories we think you'll be looking for. No more scouring the Internet (or social media) for scrappy titbits or false leads, just stick with us and we'll see you through.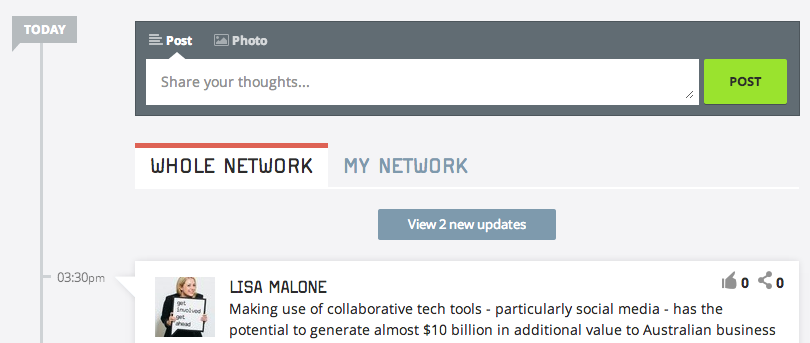 Your social updates
Elsewhere on Procurious, we've given everything a bit of a tuck and polish. Spend enough time on your Community feed and you'll be alerted whenever someone in your network makes an update.
Clever URLs
Post to the Community feed, in a discussion topic, or reply to a blog post, and (if it's a web address) Procurious will automatically turn it into a clickable link. For instance, you don't have to preface the URL with http:// or www just type 'twitter.com'. A small addition we think you'll agree, but a handy one.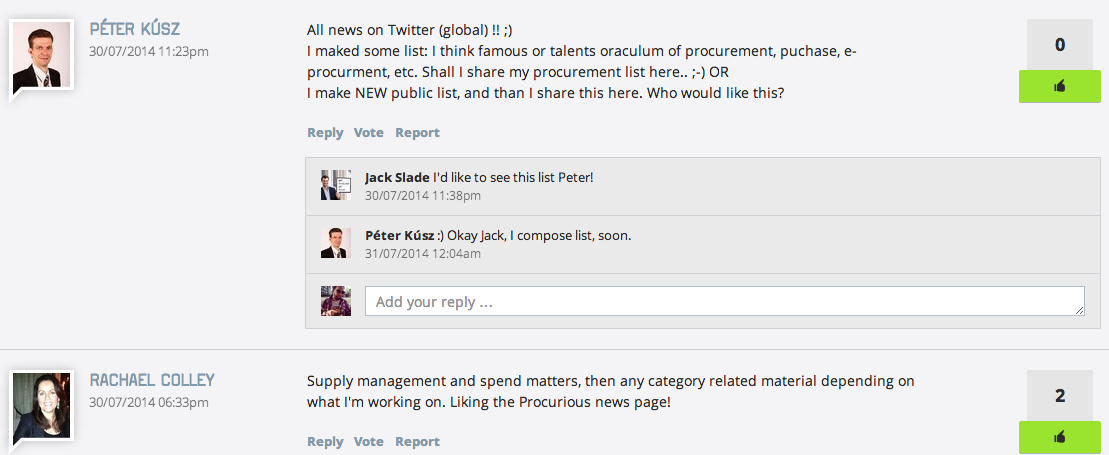 Inline replies are go!
If you've been dipping in and out of our Discussions area, but wondered why you couldn't leave inline comments – then we have good news! Inline replies are now active across all discussion topics.
What's more, everyone in the discussion receives a notification if new replies are posted.

Edit your profile in a jiffy
Sometimes you just want to make an edit on the fly – that's why we've granted you the ability to quickly change your job title/position directly from your profile page. Just click the 'edit' button, tap away and hit 'save' to immediately apply the changes.
We're social, are you?
And finally, don't forget that we're on Twitter, Facebook, Google+, and LinkedIn (you might have noticed the new social icons towards the bottom of your page). So come and follow us!