Last Thursday, UK Chancellor George Osborne outlined his fifth and final budget for the current parliament. Many analysts viewed this budget as pivotal as it helps to highlight the state of the economy in the run up to the General Election in May.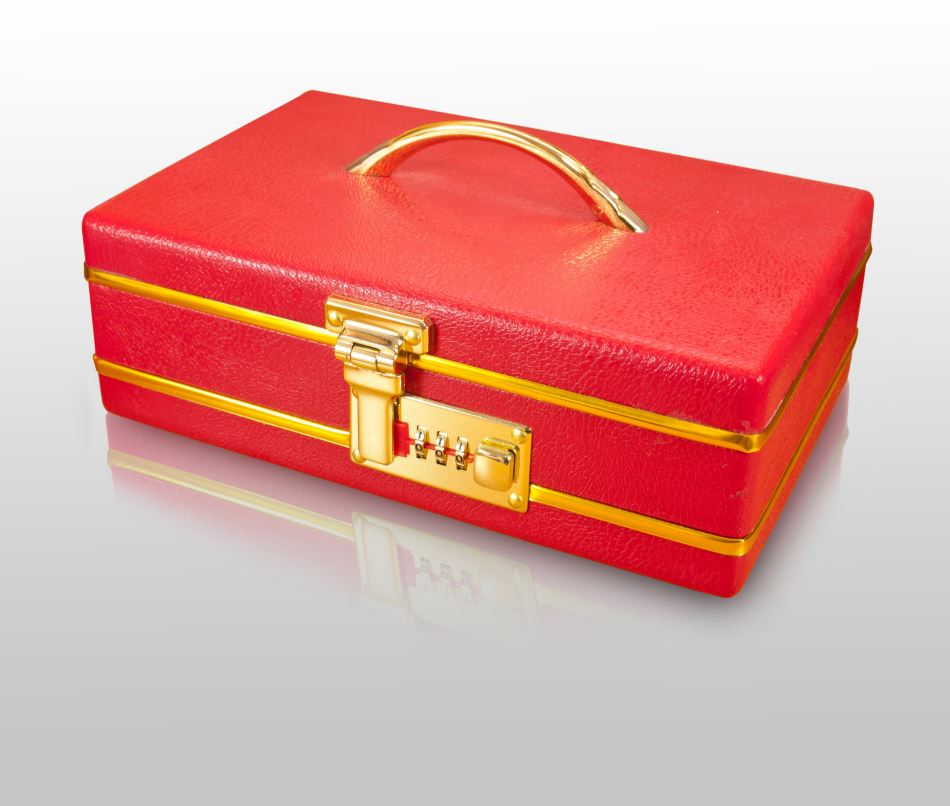 For many others, however, the pre-election budget amounts to no more than political positioning and posturing – a chance to take a free swing at opposition policy. The policies are subject to the outcome of the election and many are never implemented.
However, taking the Budget at face value and assuming that some of these policies will be implemented, what does it mean for procurement and supply chains? Procurious aims to talk you through some of the detail here.
The Budget – Key Points
First we need to summarise a selection of the key announcements. For a more detailed run-down, click here.
UK economy grew 2.6 per cent in 2014, faster than any other advanced economy
Record employment in the UK, with jobless rate to fall to 5.3 per cent this year
Trade deficit figures "the best for 15 years"
Inflation projected to fall to 0.2 per cent in 2015
Borrowing set to fall from £97.5bn to £12.8bn in 2017-8
Beer and cider duty cut; spirits and petrol duty both frozen
The tax-free personal allowance to rise to £11,000 in 2017-8
From a business point of view, the news somewhat mixed.
Tax on "diverted profits" to come into effect next month
Annual bank levy to rise to 0.21 per cent, raising an extra £900m
Supplementary charge on North Sea oil producers to be cut from 30 per cent to 20 per cent while petroleum revenue tax to fall from 50 per cent to 35 per cent.
New tax allowance to encourage investment in North Sea
Review of business rates but no details
Behind the Figures
Experts were largely positive in response. James Sproule, Chief Economist at the Institute of Directors, stated that although the economic recovery was taking longer than anticipated, "the immediate news was encouraging with employment rising to record levels".
Also, despite concerns about the UK's debt position, Sproule said, "the degree to which government and businesses are beginning to pay down their debt is an encouraging trend".
However, it would be naïve to assume that it was all good news for the UK. Despite a more positive outlook and plans to end the public spending 'squeeze' a year earlier than planned, an additional £30bn in savings still needs to be found over the course of the next parliament. This means austerity measures and spending cuts will have to continue.
From a business point of view, this mean less business in the private sector, tighter budgets and the requirement to look further afield for new opportunities.
George Osborne pointed towards this when highlighting China as a major export market in the coming years. With an export target of £1 trillion by 2020, an increase in funding to the UKTI is a good start. But Allie Renison, Head of EU and Trade Policy at IoD, argues that a focus on one economy is not necessarily a good idea.
"Focusing the extra funds on China raises questions about the wisdom of prioritising one geographical market over another. The Chinese economy is changing, and consumer preferences are shifting with it. We have not yet seen the expected boom in demand for services materialise, at least not in the financial and associated business services sector."
Impact on Procurement and Supply Chains
What does this all mean for procurement and supply chain in the long run?
Mentions of procurement were mostly limited to the public sector and increasing efficiency requirements. Without any details provided, there was talk of cuts to NHS procurement, something that is currently under examination by Lord Carter, the chair of the NHS procurement and efficiency board.
The long-term future may also hold more autonomy on spend in public sector procurement. Councils in Greater Manchester are being given more administrative power over income, with many seeing this as a test case for more regional powers.
The freeze on fuel duty will provide relief for logistics organisations too, as well as removing cost from many supply chains. This should provide more opportunity for supply chains to focus on increasing efficiency and diversity, assessing appropriate routes for both import and export, as well as where further improvements can be made.
The government has been challenged to help supply chains more when it comes to identification of these opportunities. Allie Renison argues "much more emphasis is needed on specific sector supply chains, to help identify where gaps exist, both in terms of research and practical support."
In the coming weeks, we will return to this debate as policy announcements are made by the leading political parties. Procurious will look to assess these policies, their impact on procurement and what the overall impact of the General Election will be.
In the meantime, here are some of the other major procurement stories making the news this week.
Supply chain changes could cut food waste
Changes to the supply chain could save millions in food waste by increasing the life of products, according to a study. WRAP estimated an increase of one day on product life across a range of foods could prevent around 250,000 tonnes of food waste each year.
The study, Reducing food waste by extending product life, examines how 'use-by' and 'best before' dates are set by food manufacturers, brands and retailers, for foods that typically have a high level of waste. They included sliced ham, potatoes, apples, minced beef, juice, chilled pizza/chilled ready meals, bread, chicken breasts, bagged salad and milk.
It estimated the potential overall tonnage and financial savings by scaling-up data from these products to all food groceries.
It also urged manufacturers and retailers to challenge the safety quality 'buffers' to find opportunities to extend product life. It calls for a standardised approach to 'open life' guidance – the time food is deemed safe or retains its best quality once opened – and that it should be used only for food safety rather than quality.
Read more at Supply Management
OPEC won't take fall for low oil prices
Oil producers outside OPEC must cooperate to boost falling crude prices as the cartel refuses to take responsibility alone, the Saudi oil minister has said. "We refuse to take responsibility alone because (OPEC) produces 30 per cent of market output and 70 per cent comes from outside," Ali al-Naimi said in remarks carried Monday by the Saudi Press Agency (SPA).
Crude prices slumped by about 60 per cent between June and February, weighed down by a glut of global supplies and concerns about stalling demand. The slide was exacerbated in November when Organization of the Petroleum Exporting Countries (OPEC) refused to cut production to rescue falling prices, saying it wanted to maintain its market share.
The 12-member group, led by top producer Saudi Arabia, pumps around a third of the world's oil but other major producers, such as Russia, are not tied by its decisions. Asked whether OPEC would be willing to work with non-members, Naimi pointed to the crash of 1998 when the cartel cooperated with other producers to cut output and support oil prices.
Read more at Industry Week
PC supply chain has weak order visibility
With Intel having recently lowered its revenue forecast for the first quarter, sources from the upstream supply chain have pointed out that channel demand remains weak and order visibility until the third quarter is still unclear. Despite the fact that Microsoft is planning to release Windows 10 in August and offer free upgrades, the sources are concerned that the move may not boost PC sales much in the third quarter.
Demand for PCs has been weak in the first quarter as related players have not been able to come up with attractive new features for their products, causing a slow digestion of channel inventory and forcing Intel to reduce its financial forecasts.
Although PC players are expected to reduce their inventories to safe levels by the second quarter, weak demand from the channel, especially in Europe is expected to continue impacting PC sales in the quarter
Read more at Digitimes
UK government publishes details of new public sector procurement apprenticeship
The UK government has published details of a new public sector procurement apprenticeship. The two-year apprenticeship standard covers "all three aspects of the commercial life cycle: pre-procurement, sourcing and contract management", with an assessment at the end and a requirement to achieve the CIPS Level 4 Diploma in Procurement and Supply.
The apprenticeship covers early market engagement, sourcing, contract agreements, supplier management and category management. A description of the role of "public sector commercial professional" said: "In the public sector a commercial professional's role is to support the transformation of the way that the best quality public services are delivered, while securing value for taxpayers' money. Experience will be gained working on high-profile, high-value, high-risk projects that affect millions of people and are worth billions of pounds each year."
The government said the standard was not yet ready to use but will replace current apprenticeship frameworks by 2017/18.Read more at Supply Management