Rio Tinto's CFO, Chris Lynch wants to generate an ongoing conversation that inspires a new generation of business intrapreneurs – people who can think outside the box – to drive innovation and lead change in large organisations.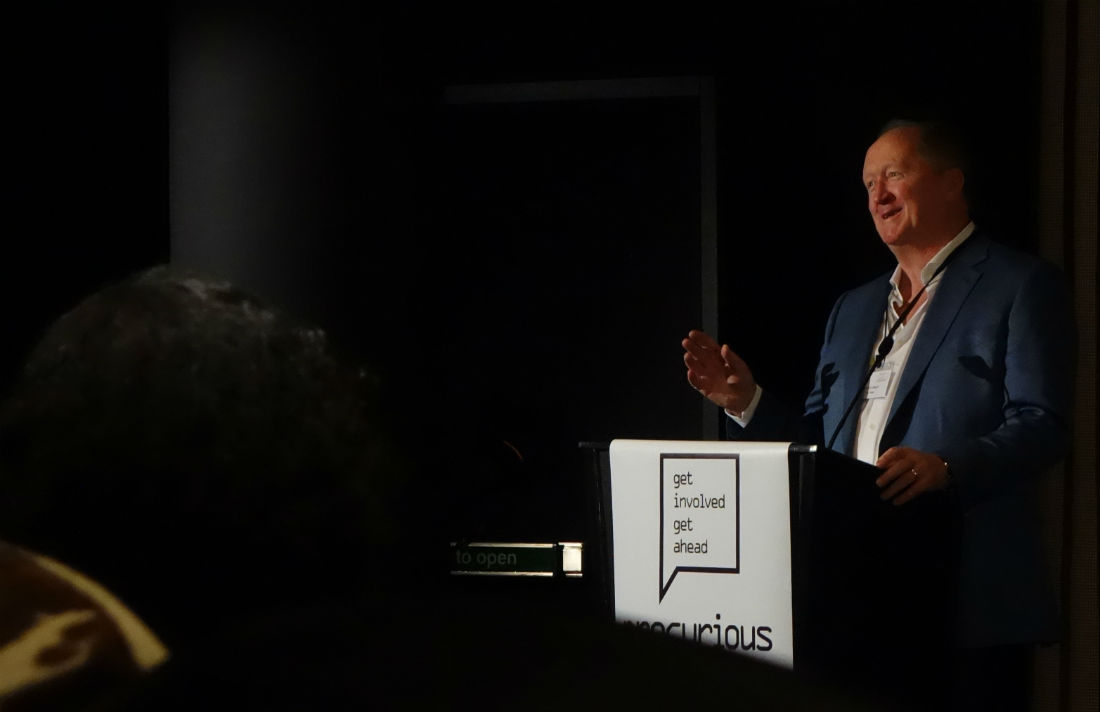 I believe we need to foster a culture of "intrapreneurship" within large organisations.
Business is evolving at such a pace, we have the capacity to reinvent our companies from the inside.
Never underestimate the value that you or a new idea can contribute.
The faster you innovate, the more intellectual property you create to steal a march on your competition, and create your own future.
So let's support the intrapreneurs: the people who can drive innovation and lead change.
They're the creative, cost-conscious leaders who can influence entire organisations to spend every dollar as if it were their own, and develop breakthrough solutions for reducing costs.
People at the top of an organisation usually have the strategy, a direction, and the outcomes they want to achieve, but sometimes don't always know how to get it all done.
Success requires people with ideas on the best ways to execute a strategy, the energy to challenge, the persistence to see it through.
Procurement teams understand what makes a business tick, and this intelligence can help create new enterprises from the inside, by looking outside.
Compared to the sales teams and the accountants, who focus on the top and bottom line of the business, the procurement team knows the importance of all those middle lines.
Look to the Big Ideas that can come from new industries, new venture capital concepts, and indeed anything that will unlock or create value.
It is what retailing has been doing for many years with, say, "home" brands and what airlines have been doing with re-branded low cost carriers.
At Rio Tinto we have $13.4 billion contestable group spend with 62,000 suppliers, and 4,000 contracts, so clearly a lot of opportunity to reinvent parts of business, and act like intrapreneurs.
So clearly there is plenty of scope for reinvention, improvement and Big Ideas.
At Rio Tinto we don't restrict ourselves to the mining industry to find BIG IDEAS, adapting or adopting new concepts.
Some of our ideas have come from sectors as diverse as the car industry (the world beating logistics of our Western Australia iron ore operations and food processing (improved sorting of ore).
Even military intelligence systems, where our Mine Automation System allows us to manage and monitor our mines from thousands of kilometres away.
Procurement doesn't need to be necessarily locked into an engineering or risk-averse management paradigm…
Most of the world's leading companies have "squeezed the lemon" on costs very tightly. Thus far procurement as a discipline has done a great job in leveraging spend and working with suppliers in a very constructive way.
But now we need to break through the next layer of cost paradigms.
To develop and foster a culture of intrapreneurship within our larger companies will require extraordinary people, bringing extraordinary and fresh ideas to the table.
People inside who can think outside existing limits.
Like entrepreneurship, intrapreneurship is not easy.
It will require skills, tact, diplomacy and a plan and passion.
It is important you have a concurrent plan, especially if your big idea is going to take time to come to fruition.
Never dismiss your own idea. Don't kill it off just because it's challenged the first time.
Make sure you have options and alternatives for when you get the call, or wish to reframe the idea for a new environment.
Now is the time to create a groundswell; for corporations and governments to develop creative, cost-conscious leaders who can develop breakthrough solutions, reducing costs and influencing whole organisations.
Spending every dollar as if it were their own but looking to new ways to reinvent supply chains and whole businesses to unlock or create value.
It doesn't necessarily have to be a disruptive technology, just disruptive thinking with the plan that goes with it.
Chris was speaking at Procurious' inaugural Big Ideas Summit as one of 40 most influential commercial thought-leaders. Learn more about the Big Ideas Summit and how to access exclusive content from the event.