Understanding the benefits of Robotic Process Automation (RPA) can help sell adoption to the rest of the business.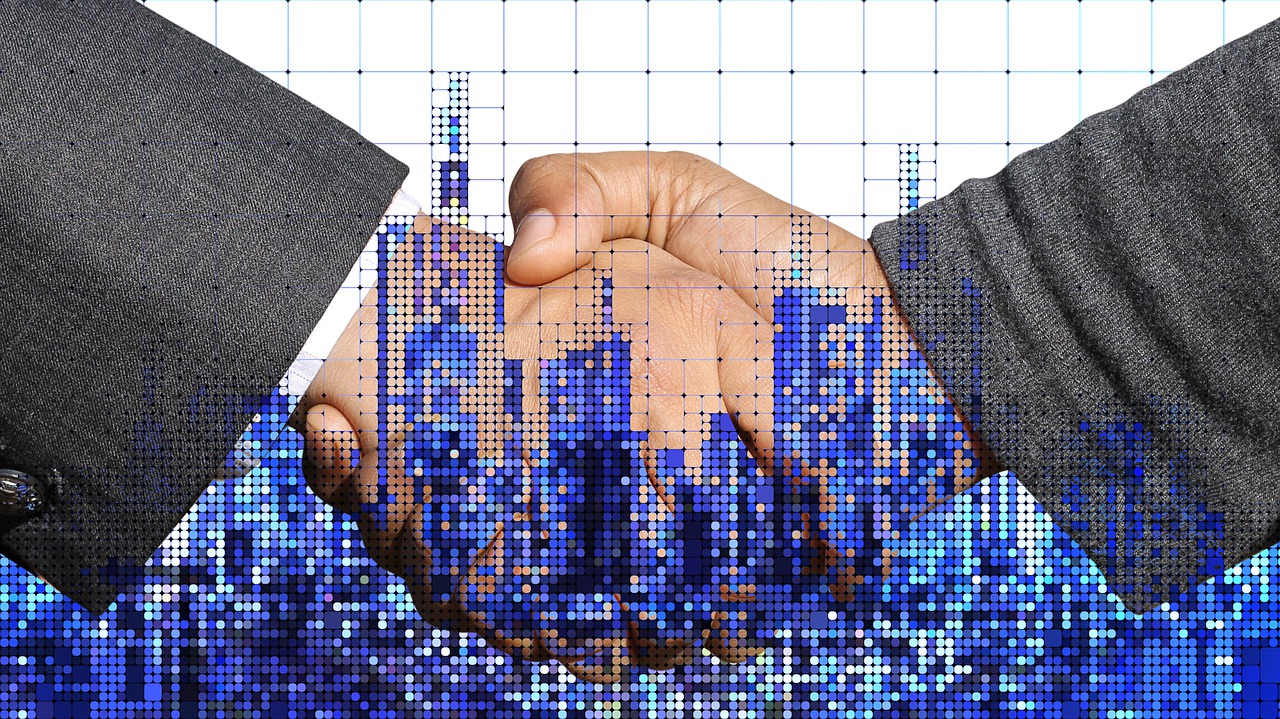 In our first instalment, we described the fundamentals of robotic process automation (RPA), how it is typically used, and some pricing trends.
Here, we discuss some of the benefits of RPA, as well as what to think about as your organisation considers adoption.
The RPA Value Proposition
Purchase-to-pay organisations that are implementing RPA expect benefits in higher productivity and lower operating costs (Fig. 2).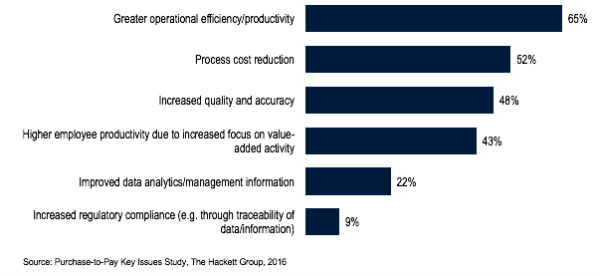 These improvements are realised in a number of ways, including:
1. Ability to bypass the IT department
Because RPA does not require IT development resources, and calls for a very limited technical infrastructure, businesses are able to undertake these projects by themselves.
However, a big lesson learned from early pilots is that IT needs to be involved in some capacity early in the project, even though this may bring in extra bureaucracy and potentially slow down progress.
Getting IT to sign off on performance demands, system availability, security infrastructure, etc., will pay dividends later when RPA is in production.
2. Shorter, less expensive development cycle time
The typical timeline to develop and deploy RPA is six to eight weeks, dramatically less than traditional, IT-led application integration projects. The latter's cost to design, program, test and maintain system interfaces is significant. In some instances, it can exceed the cost of the software itself.
The ability to link systems through the user interface layer in a non-invasive way, without these costs, is core to RPA's value proposition.
3. Labour Cost Savings
RPA vendors claim to deliver as much as 60-80 per cent in savings. Feedback from participants in interviews conducted by The Hackett Group indicated that returns are much more modest, but still significant at 20-30 per cent.
4. Increased Auditability and Consistency with Fewer Errors
Routine tasks executed by humans are prone to errors and inconsistent application of rules. Robots apply the same set of rules consistently and operate without errors.
Furthermore, all tasks executed by robots are recorded, and these execution logs are auditable.
5. Improved Scalability
Human capacity is difficult to scale in situations where demand fluctuates, leading to inefficiencies such as backlogs or overcapacity.
In contrast, robots operate at whatever speed is demanded by the work volume. Multiple robots can be deployed when demand exceeds the capacity of a single one.
However, an RPA must still work within the performance limitations of the software with which it is designed to interact.
Looking Ahead
We predict that RPA may have an impact on the number of people needed to perform mundane, repetitive tasks. Ultimately, this is a good thing, because many of these resources can be reassigned to more rewarding activities and job satisfaction will increase.
Fortunately, this shift in the profile of source-to-pay talent is consistent with the direction that procurement has been heading in for some time, moving away from transactional work, to more of a trusted advisor and partner to the business.
This will require complex problem-solving abilities, interpersonal skills, emotional intelligence and intellectual curiosity. There will also be a strong need for people who understand how to orchestrate a combination of automation solutions to obtain the best results.
Patrick Connaughton is the Senior Research Director, Procurement Executive Advisory Programme at the Hackett Group. He has published groundbreaking research in areas like spend analysis, contract life cycle management, supplier risk assessments and services procurement. You can contact him via email or on Procurious.
You can also learn more about Hackett's Procurement Executive Advisory Program here.