What does digital transformation mean for the procurement and supply chain profession?  How will it help CPOs to mange risk in their supply chains?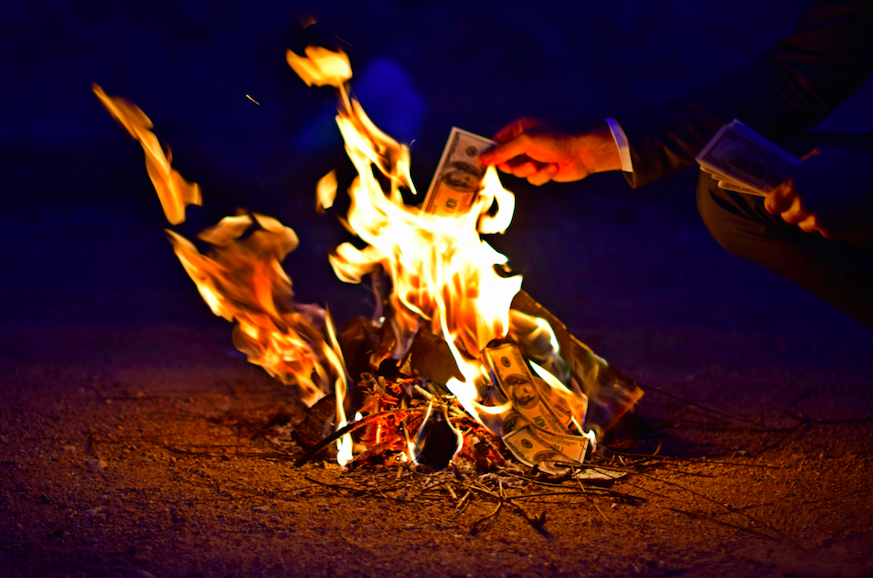 The concept of digital transformation has been around for quite a while, ISM CEO Tom Derry argues. "In the late 90s we started doing reverse auctions and e-auctions. Not too long after that dynamic discounting began to enter the equation and FinTech platforms have also been around for a while. We've been embracing it but recently we've hit a pause in that innovation wave. And it seems like we're on the brink of this next wave."
How will digital transformation transform procurement and supply chain?
Digital transformation is the full impact or outcome of using data on elevated platforms to really reinvent what procurement and supply chain professionals are doing.
"In the source-to-settle process we typically identify 37 discreet steps" explains Tom. "And we think four technologies – procure-to-pay platforms, RPA, machine learning and IoT – will mean that all but eight or nine of those discreet tasks will be automated." This, of course frees up time for humans carry out only the most important things like stakeholder management and supplier relationship management, the things that can only happen as a result of conversations between people.
Indeed, it is these soft skills that will galvanise the procurement and supply chain professions and make them step out into the future. When data is pointing you in different directions and the computers don't know what to do, that's when you step in.
Is supply management ready for change?
A recent survey revealed that only 6 per cent of CPOs possess the strategic leadership traits to lead digital and analytical transformations.
"I'd say there is a lot of discomfort. People don't really understand the technologies we're talking about and they don't necessarily have the in-house skills," says Tom.
"An interesting example is the technology that is currently being piloted in 30-40 per cent of large companies – RPA." And yet most people don't even understand what this technology is. "They think it means a robot from 'lost in space' when we're actually talking about software code. The code fits into the gap between systems so imagine your ERP system, your spend analytics tool and any other systems you're using. We're typically trying to build reports by extracting data from these disparate sets of data, putting them in a data warehouse or a data lake, doing some analysis and running reports.
"RPA can automate most of that work so a human doesn't have to go in and identify the data. RPA is good at doing routine, highly-defined processes." This frees up the time of professionals so that, instead of spending half the day obtaining and cleansing the data, time can be spent on activities where there is real value-add. "The insights and the applications, for me, is the real opportunity."
Selling the benefits of digital transformation
How does Tom advise managing those risk averse CPOs, who are reluctant to take the plunge with new technologies? Can you overcome that and sell the benefits to them?
"One of the biggest pay-offs for even the most risk averse CPOs is using digital tech to visualise the risk in your supply chain.
"I heard about a publicly traded pharmaceutical company in the states who did a risk analysis and claimed that anything less than $1M in spend is so small it's immaterial. They wouldn't even look at it. But it turned out they had $200,000 in spend on a coating for a consumer medication, which supported $2B in annual sales.
"[The plant in Japan that produced this coating] had a fire and they were at risk of losing all of these sales. If that doesn't get the board's attention, I don't know what will. So when it comes to risk, that's where the immediate benefits will be!"
When it comes to digital transformation, people know they need to be educated. "you have to get as smart as you can on what's coming!" says Tom.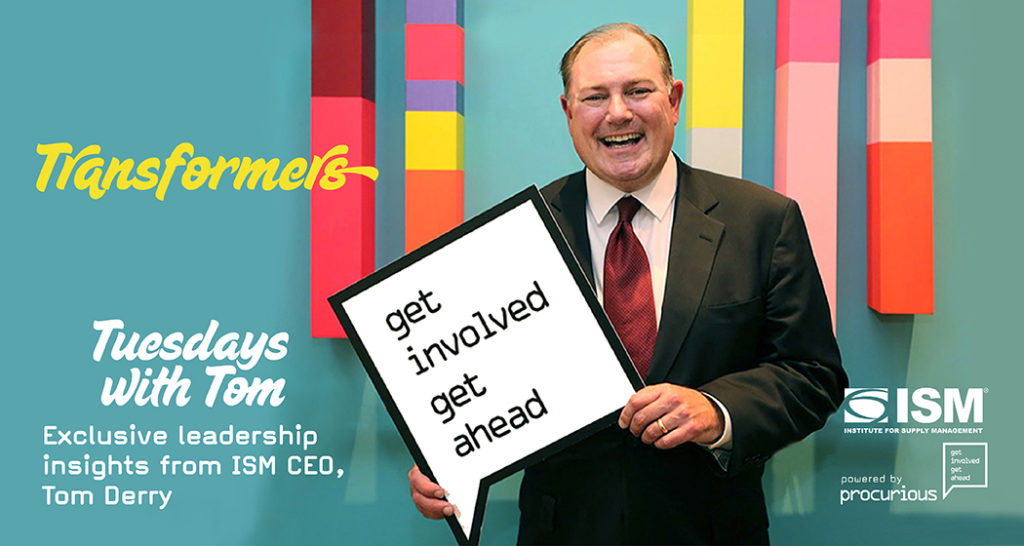 In our 10-part "Tuesdays With Tom" podcast series, Tom Derry discusses a broad range of critically important topics that every supply management professional should be across.
Listen to the full podcast here.