Whether you're new to Procurious, or you've been one of our #firstmovers, chances are you are looking to grow your network and connect with likeminded professionals.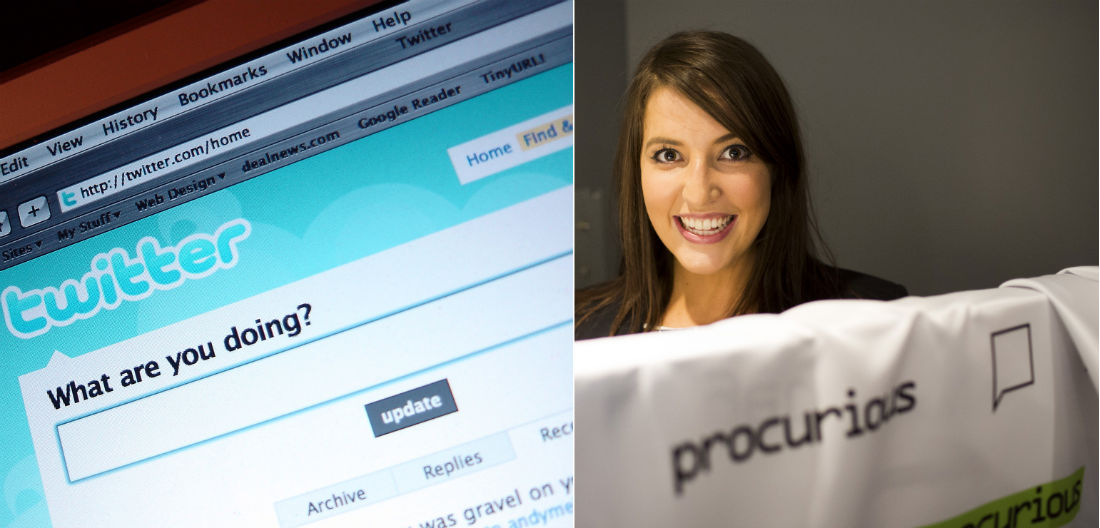 As we're the helpful sort, we've compiled a list of the people we think you should be connecting with. Many are already frequent visitors to Procurious; some will be on Twitter too (in these instances we've also provided their handle).
How to grow your Procurious network
You can jump straight to a member's profile by clicking on the links we've provided, alternatively try searching for them using the Procurious search bar. Click the green 'Add to network' button to request their friendship.
You can keep track of any invites you've received by looking in your Notifications area.
Don't forget to take advantage of the super-useful 'Build your network' tool on the site too.  Here you can filter members by country, industry, and category (if you so choose).
Read more: How to build your Procurious network quickly and easily
Find out who we think you should be making introductions to, and the reasons why below:
Helen Clegg 
Helen is the Knowledge Director for the Procurement & Analytic Solutions' Practice of A.T. Kearney, an international management consultancy. She also compiles and hosts the 'Wave of the Future' podcast that aims to keep you on top of the topics and trends that matter in procurement.
On Procurious https://www.procurious.com/user/helen-clegg
@HClegg on Twitter
Kate Lee
Kate boasts nearly 20 years of domestic and international experience and is part of Fronetics – a management consulting firm which focuses on strategy and inbound marketing for the logistics and supply chain industries.
The Fronetics' Twitter account is both super-active and full of fascinating insights related to the profession which is reason-enough to welcome Kate as one of our newest contributors.
On Procurious https://www.procurious.com/user/kate-lee
@Fronetics on Twitter
Paul Snell
Paul is the acting managing editor of Supply Management and Supply Business magazines. If you want to keep on top of the latest CIPS developments, Paul is your man!
On Procurious https://www.procurious.com/user/paul-snell
@procurementpaul on Twitter
Elaine Porteous 
Elaine is a published writer and editor. She has a passion for supply chains and careers, writing mainly on the ins and outs of supplier relations, strategic sourcing and managing talent. Her work has appeared in such luminaries as Supply Management and Entrepreneur among others.
You'll be able to read some of Elaine's work on Procurious in the near future.
On Procurious https://www.procurious.com/user/elaine-porteous
@elaineporteous on Twitter
Jon Hansen
Jon is the editor and lead writer for the PI Social Media Network's Procurement Insights Blog. He also hosts a popular podcast on Blog Talk Radio (out of 15k hosts, Jon is ranked in their top 300). We think it's high time you give him a listen!
On Procurious https://www.procurious.com/user/jon-w-hansen
@piblogger1 on Twitter 
Cindy Dunham
Cindy is a General Manager and oversees Global Process Architecture at Rio Tinto. She is also one of Procurious' most-active (and well-connected) members with 500+ connections in her network. Follow Cindy's example, head to the Discussions area and get involved.
On Procurious https://www.procurious.com/user/cindy-dunham
Hal Good
Harold (or Hal to his friends) owns the Procurement Pros LinkedIn group.
He has also amassed a sizable 13.6k followers on Twitter. No mean feat.
On Procurious
@Hal_Good on Twitter
Stephen Ashcroft
Stephen is a blogger, speaker, and author. He is part of Brian Farrington Ltd, a long-established procurement and supply chain consultancy and training specialist.
On Procurious https://www.procurious.com/user/stephen-ashcroft
@ProcureChange on Twitter
John Viner-Smith
John is a procurement-focused manager, consultant and commercial negotiator. What John doesn't know about negotiation isn't worth knowing… He's also very kindly agreed to impart his knowledge to the Procurious community via a monthly blog series.
On Procurious https://www.procurious.com/user/john-vinersmith
@vinersmith on Twitter
Sergio Giordano
Sergio was one of Procurious' earliest flag bearers – this happy Italian has 30 years of expert industrial procurement knowledge under his belt, and nothing makes him happier than helping organisations to drive down their costs.
On Procurious https://www.procurious.com/user/sergio-giordano/
@GiordanoProcOut on Twitter 
Gordon Donovan
As well as being a fellow of both CIPS and the Australian Institute of Management, Gordon acts as a principal consultant for The Faculty.
On Procurious https://www.procurious.com/user/gordon-donovan
@gdonovan1971 on Twitter
Local Producer
AKA Brian Heinen – Brian is one of the driving-force's behind LinkedIn's biggest groups for supply chain and sourcing professionals (Procurement Professionals). With member numbers nearing 290k and soon-to-be launching into the Events space, Brian is definitely someone you should add to your network.
On Procurious https://www.procurious.com/user/local-producer/
@ProcurementProf on Twitter
Helen Mackenzie 
Helen is in a senior managerial position in Scottish government and offered the Procurious community a valuable insight into Scottish procurement policy during the referendum earlier this year. Helen is fascinated by procurement that is seen to be pushing the envelope – drop her a message, or find her over in our Discussions area.
On Procurious
@SuperstarHelen on Twitter
Tania Seary 
Tania is the founding chairman of three companies specializing in the development of the procurement profession, namely: The Faculty, The Source and Procurious. Got a question for Tania? She'd love to hear from you!
On Procurious https://www.procurious.com/user/tania-seary
@taniaseary on Twitter
Who to connect with on Twitter
What makes some Twitter accounts stand out from the others? Due to the nature of Twitter, tweets can be made instantaneously in real-time – therefore you'll gain more benefit from following those accounts that Tweet frequently. Nobody wants to follow an account with long periods of inactivity. We've included some of our favourite Twitter personalities below, along with some useful publications.
PPN
PPN has been formed out of Accounts Payable News (APN) and now includes procurement, supply chain and shared service information and news. Publish great daily updates and content across a variety of relevant topics.
Go to their website, or connect on Twitter: @p2pnetwrk
Adrian King
Tweets about management, supply chain management & IT consulting. 104k followers.
@adrian_king on Twitter
Chadwick Halse
Chadwich specializes in web design and marketing but also tweets about fashion, leadership, and how to increase your social influence. 81.4k followers.
@ChadwickHalse on Twitter
InventoryNinja
If you hadn't guessed, the Ninja shares inventory management best practices for small businesses. 49.5k followers.
@Inventoryninja on Twitter
Supply Chain Matters
A useful resource of supply chain news and insight from Bob Ferrari. 20.4k followers.
@SC_Matters_Blog on Twitter
Logistics Management
Logistics Management provides editorial content to executives, managers and other professionals in the field of logistics and supply chain management. 21.6k followers.
@LogisticsMgmt on Twitter
Procurement Cat
AKA Catherine Lauder – the content and community manager at Procurement Leaders. 431 followers.
@ProcurementCat on Twitter
Supply Chain Digital/Sam Jermy
Provides news, info and events for supply chain executives. 14.2k followers.
@SupplyChainD on Twitter
SCMR
The official Twitter account for the Supply Chain Management Review magazine. 13.7k followers.
@SCMR on Twitter
Buyers Meeting Point 
Buyers Meeting Point is an online knowledge, networking and professional development resource for procurement and supply management professionals. 2673 followers.
@BuyersMeetPoint on Twitter
Tim Hughes
Tim numbers in the top 35 of UK bloggers, he's also a speaker, market influencer, and feature's in the Forbes Top 100. 81.9k followers.
@Timothy_Hughes on Twitter
Who have you been connecting with recently? Recommend other Procurious members in the comments below, or tag them in a status!
Stay up-to-date with Procurious
VOTE FOR PROCURIOUS IN THE UK BLOG AWARDS 2014
#UKBA14