Want to make more of an impact on the Procurious network? Here are a few pointers to help make a bigger splash across this online platform.
Complete your profile
Nobody likes to leave a job half-done… This also rings true on Procurious where profiles are sometimes being left incomplete.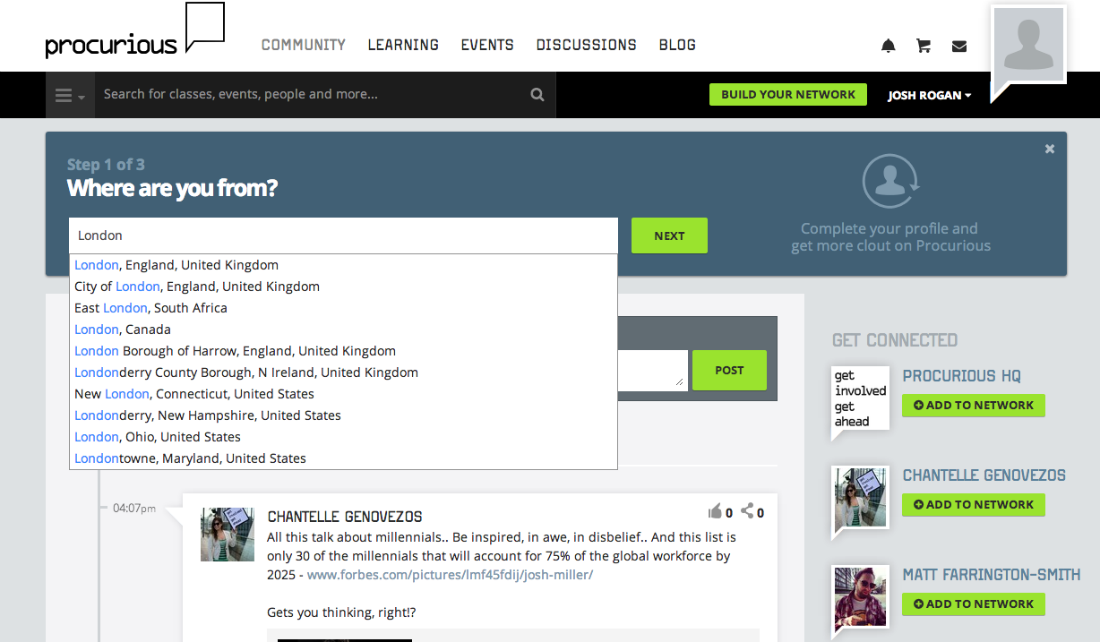 If you didn't get around to filling out all of your employment, education, or personal details when you registered on Procurious, you will notice that we prompt you for this information on subsequent log-ins.
We're not trying to bug you, but as our members will attest, you will get more out of the network if you adopt a more open approach to sharing.
Entering your 'location' is important as it allows other members to locate professionals by vicinity.  Start typing your location and Procurious will suggest places based on your keystrokes.
Likewise, 'industry' and 'category' will also prove useful when it comes to finding other Procurious members in similar roles to you.
Network, network, network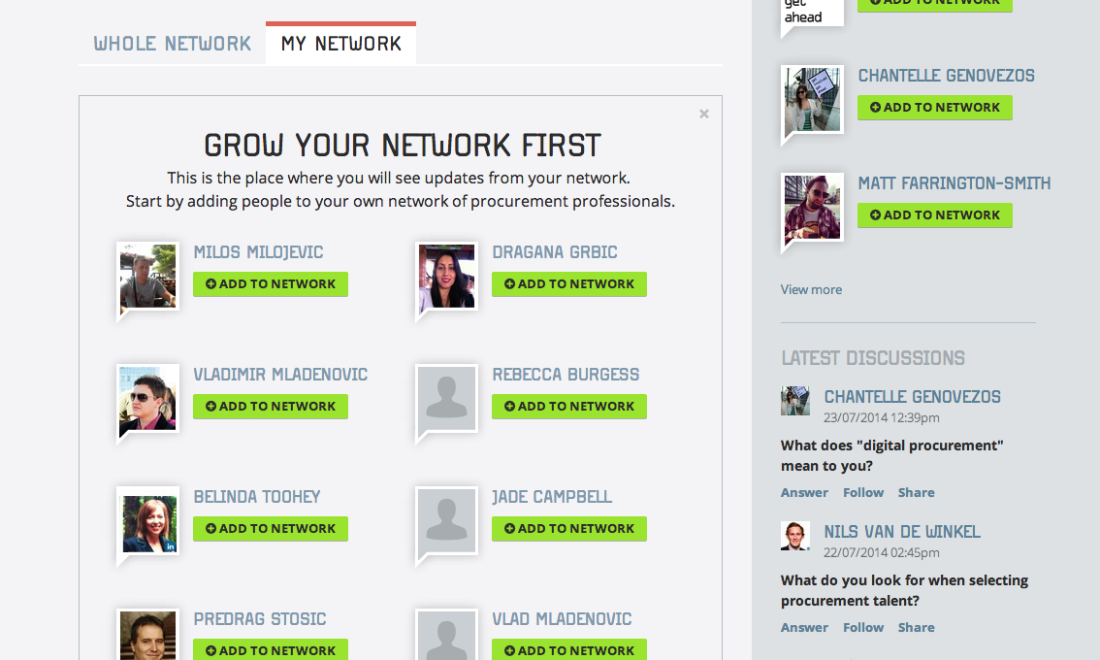 If you haven't yet made many friends on Procurious then you'll want to take advantage of our 'Build your network' feature.
It's easy to grow your network from here, just click the green '+ Add to network' button next to the members of your choosing.
You can even filter Procurious members by using the search filters, or by typing a name into the search box.
For a more detailed look at this invaluable feature – we suggest you read this blog entry.
You might have also noticed the 'Get connected' area that we've added to the site. This randomly highlights three other members (at a time) that we think you should connect with. Added all three? Just refresh the page or click 'View more'.

Soon you'll be networking like a pro, and connecting with members from all over the Procurious network.
Share like your life depends on it
If knowledge is power then you should make sharing content on Procurious one of your priorities. This is a network for like-minded individuals, many of whom will take more that a passing interest in what you have to say.
You can post to Procurious in two ways: either write some words, add a URL, or share a photo using the status box. Alternatively just click the 'share' icon above a member's post, Procurious blog entry, or event listing to share to the Community at large.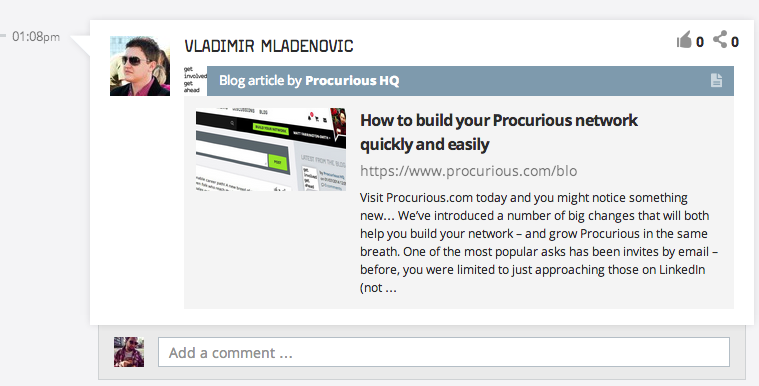 So share, and share lots (as you never know whose eye you might catch…)