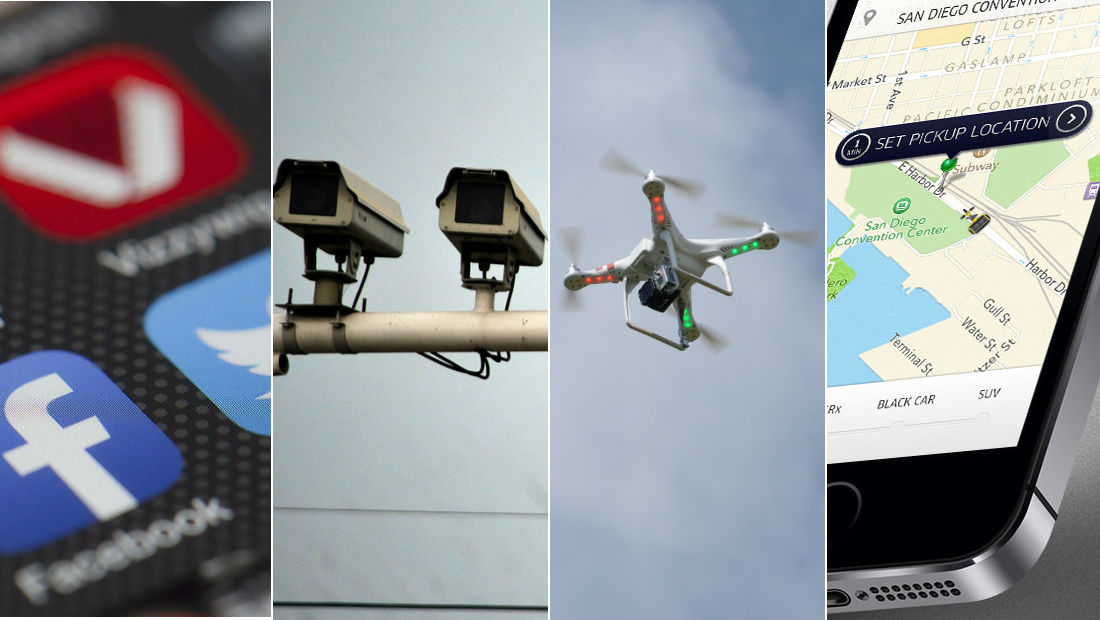 New innovations in technology have the potential to transform supply chain management, whether that be through streamlining inventory, improving accountability, or providing your existing operations with a shot in the arm… But it's a tough job to constantly stay ahead of the curve – how are you supposed to know if the trend you're picking is going to be a winner, and not just some flash-in-pan?
At the Procurious Big Ideas Summit on April 30, Oracle's Tim Hughes (along with other industry experts) will explain the current state of play and give Procurious' digital delegates an insight on what's to come next.
Today we're climbing into our driverless cars and talking all-things Tech. Here are four big tech trends that have the potential to drastically change the face of procurement forever.
Big Data
We are a society of data producers and like it or not, our entire digital activity is being carefully monitored and recorded. In 2013 Facebook was recording in excess of 4.5 billion 'likes' everyday. That number has likely skyrocketed since. Interactions like this and billions of others across the globe are being captured, stored and utilised to build a more accurate picture of how we behave and interact with our environment. So far, so Orwellian. Big Brother is always watching.
But we shouldn't fear this omnipresence… Big data has already been utilised successfully to track the spread of disease, predict election results and assist in emergency management situations. For procurement professionals big data can be harnessed to forecast market trends, understand supplier risk, identify new savings, create collaboration with suppliers and understand how environmental factors could impact supply.
Apps
Despite early adopters integrating mobile technologies into their business processes over the last five years – the mobile business sector is only just starting to find it feet. Apps have surged to prominence in recent years with mobile web users spending a staggering 86 per cent of their browsing time in apps, opposed to only 14 per cent in traditional mobile web browsers. With the gap between these statistics widening year upon year, the age of the app is well and truly upon us.
We've become so accustomed to checking our phone in our personal lives; it should come as no surprise that more importance is being placed on the mobile in our working lives too.
As workplace apps reach new levels of capability and maturity we can expect to see procurement teams leveraging mobile devices to better streamline tried and tested (but sometimes archaic) processes. How about approving purchase orders for offsite staff on the fly? Utilising cameras for receipt and barcode scanning in warehouses? Generating real-time reports on the go, or utilising GPS positioning to understand precisely where is inventory is flowing? These suggestions are only the tip of the iceberg…
The Sharing Economy
Thanks to companies like Airbnb, Uber, Hassle and Netflix we are seeing a fundamental shift in the way consumers pay for products. No longer do we 'buy and own' products – instead we're borrowing and renting with a much higher frequency.
These changes in the way we consume films, taxis and hotel rooms are being reflected in the corporate world as more firms look to leverage 'pay-as-you-go' ownership models. This is a structural change in purchasing habits that procurement managers will likely have to manage more frequently in the future. We've already seen an emergence in the IT procurement space with the prominence of cloud computing and software as services, the big question is – which spend categories can we turn our eye to next?
Social Media

Clearly, this point is close to our heart at Procurious. Social media has well and truly embedded itself in our personal lives and its importance is starting to be realised in our professional lives as well.
In 2014 the number of Internet users worldwide stood at a colossal 2.4 billion. 2 billion of those were also frequent social media users.
On Twitter more than 500 million tweets are sent in a single 24-hour period, meanwhile two people sign-up to LinkedIn every second, and 50,000 job applications are submitted over the course of a day. Every one of these statistics is astonishing in isolation, but it's not just the big boys that are dominating our social habits – specialist vertical networks such as Spiceworks (for IT pros), OilPro (for oil and gas professionals), and Procurious are starting to find their own followings.
In-fact many of the large ERP's (SAP, Oracle, IBM Emptoris etc.) have already integrated social media technology into their standard offerings. The strategic importance of this technology is illustrated by SAP's acquisition of Ariba and recently Fieldglass.
While you often think of social media as a place for just sharing compelling content, short and snappy anecdotes, and authentic stories, it's actually much more than that… Procurement and supply chain professionals are already well accustomed to working globally, often in a virtual team environment with cross-cultural suppliers and stakeholders.  Social media actually makes this process easier by facilitating networking, strengthening the sense of personal brand, and providing the collaborative tools to facilitate more effective work. Along with ongoing advancements in Cloud technology, social media certainly has a very important role to play in the future days of procurement.
What's your Big Idea? On 30 April, Procurious will host a world-first cost leadership think-tank at The Soho Hotel in London that will be amplified to our 4500 members across 100 countries through a mixture of videos, interviews, social media and feature-writing. Discover more at www.bigideassummit.com, join our Procurious group, and Tweet your Big Idea using #BigIdeas2015