I spent five days disconnected from technology; this is how, and what I did instead…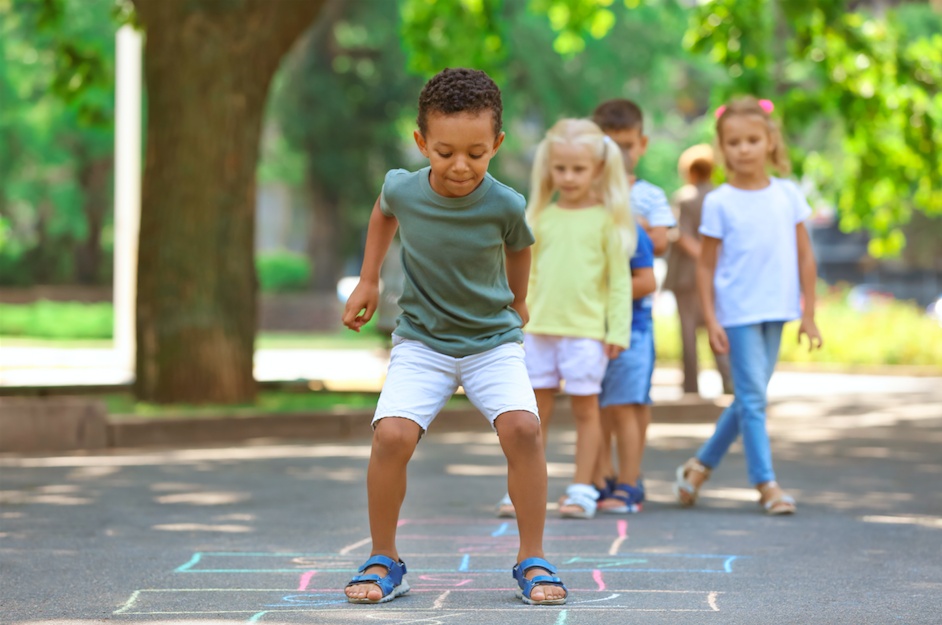 Irrespective of what time of the day you are reading this blog, there is one certainty. You would have spent some time on line whether it was for business purposes or for personal engagement. If you are anything like me, you would have checked the weather before heading out on an early morning run. Not exactly sure why given we all know what Melbourne is like in winter. Cold! You might have gone with some social media scanning. Liked something on Instagram? So have 3.5 billion others. Checked your facebook? You've joined 1.5 billion users. Looking for professional connection or posts of interest amongst LinkedIn's 575+ million users? Let's not even get to all of the other platforms that have proliferated. After all, it's not just the social, social media. Chances are you have also been on email, read the news on line, messaged or What's App'd a connection, or possibly had a call via Zoom or Skype. Even likelier you have had to make your way somewhere and needed an Uber. Phew, busy morning, even busier day! But with so much to do, isn't it lucky that it is all there on our smartphones or laptops, smart TV's, or home assistants, making our lives so much easier. Or is it?
Last year I had the opportunity to be in Asia for a trip that was intended to be a holiday. It seemed smart to tie in business meetings to make the most of the fact that I was in the region. I rescheduled work commitments, let colleagues know I was away and shared my itinerary with family and friends. There was no question of whether I would take my phone and my laptop with me. After all, that's what the modern day break looks like and with the business tied in, it wasn't even an option to think about leaving even my laptop behind.
Admittedly and somewhat proudly, I can admit that by the end of week one the laptop had not exactly been in overdrive. It languished after a couple of video calls and a handful of emails. The phone was a different proposition altogether. Rides to organise, destinations to get to, places to eat to check out, messages to family. A combination of business and leisure that made the time not just busy but always-on.
Fast forward another week and an opportune trip for work has unexpectedly taken me to Myanmar. The great thing about being digital that we all know, is that anywhere, anytime, can make all sorts of options possible. So when a friend suggested staying a little longer and exploring what is a fascinating country, I was in. Able to work from anywhere, subject to time zones and availability, makes so many things possible. Wi-fi and mobile data (which can be a financial minefield) make the possible, practical.
Sounds like a great trip so far, but where is the disconnect you may be wondering? Well that's got something to do with a trip to a place in Myingyan. You most likely have no idea where that is, and that's ok, as neither did I. What I did know was that it was wonderful eco-lodge nestled in the heart of a village that offered a unique opportunity to immerse yourself in local life. What I didn't know until we got there? There was no wi-fi. I had just arrived for a 4 night stay in a picturesque, but remote village, without a way to get on-line except for a very inconvenient overseas mobile data plan. So what I did I do? I messaged everyone to share the contact phone number and let them know I would be out of touch for the next few days. And then I put my phone and my laptop away.
When I got back to Melbourne a few weeks later and was telling friends about my experience, responses ranged from humour, to dismay, to fascination; How did I survive? How did I spend the time? And unexpectedly from others Would I do it again? Here are the three things I shared with everyone that have stayed with me even now
1. Nothing beats personal connection
It seems simple enough and we all know it to be true, but the flipside of technology means that we often choose to digitally engage with someone instead of actually talking to them. Staying in this wonderful place, talking to the people who lived and worked there, and wandering through the local village created an interpersonal connection that would not have otherwise been possible. There was laughter, compassion and empathy as well as intellectual challenge and thought. It took me back to being in Greece during the GFC and talking to people about the impact on them. Understanding that a country is its people, and not always its government is something we forget.
2. Your perspective drives your context
For those who know that I have been known to buy a pair, or five, of designer shoes in my time, the idea of me spending time in a remote village with no wif-fi, dirt roads and mosquitos seems unfathomable. The bet may have been that I would have been in desperate need to get back to the city and return to something a little more 'normal'. What in fact happened, was the opposite. I was humbled by the simplicity of those I met, their stories, and their community and it serves as a wonderful reminder to me even today, that we all define the context we operate in, and what we choose to call a challenge or opportunity.
3. Make time to think, plan, act
Free from reaching for my phone, checking emails, the weather (yes, I did attempt a run on those very treacherous roads), I was able to be completely present every day through every interaction. And it was a valuable way to create space in my mind for things I had been putting off, challenges I needed to work through in my head, even ideas I wanted to explore more but did not have time to think about. Going old school with pen and paper (although I did take photos of my notes) inspired me to refresh and get clarity on what I needed to do when I got back home. All the work was done and well thought through without the distraction of the competing priorities we often have to manage.
It was not a complete surprise to reach the end of the stay and realise it wasn't enough time so the four nights actually became five. Who would have thought that would be the case on day one. And finally getting to the next destination? I'm pleased to say that it took another day for the technology to really come on again.