Big new ideas don't always meet with universal approval – but sometimes the most controversial ideas are the most useful.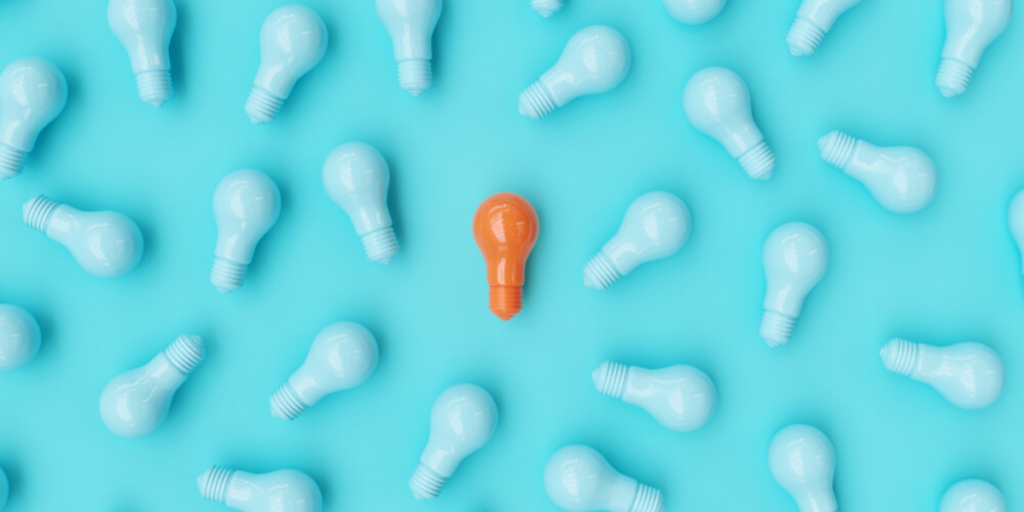 ---
Last week Procurious had the pleasure of spending the day dreaming big with some of the brightest minds and expert thinkers from inside and outside our profession.
Yes, it was the time of year for Big Ideas London – and what a day it was!
Our speakers delivered keynotes across a huge range of topics, from social media and procurement technology to smart pills and why winning at IT tended to make you the winner in the long run. Each session brought its own insights into the current and future state of the procurement profession – providing, as ever, tangible ideas for our audience of senior procurement professionals to take back to their organisations.
Bu there wasn't always agreement. Discussion abounded, both inside the room and outside on social media, as to what procurement needs to do to evolve and what the next 10 years will look like.
Some ideas proved far more controversial than others. But every single one was useful for the audience.
We've picked out 5 of the most controversial, but still useful, ideas from the day.
And you know we've had some great discussions when the use of smart pills to 'hack' your brain isn't one of the most controversial concepts from the day!
1. If you're going to be boring on social media, you might as well not bother!
Social media is disrupting everything it touches. And social selling lies at the very heart of the business model. This doesn't mean everyone is selling a product, but social media platforms can be vital tools for procurement when it comes to finding what they are looking for.
According to Tim Hughes, CEO and Co-Founder at DLA Ignite, 92 per cent of B2B buyers start their search online. And by using social media 78 per cent of salespeople are outselling their peers.
But the idea on which Tim focused was how people are perceived on social media when they appear in searches.
Social selling products is one thing. But social selling can also mean promoting yourself on social media as a professional, an expert thinker, an influencer – or even the next manager young professionals want to work with.
For too many professionals and experts, the perception of them on social media isn't good. You'll find profiles lacking key information and not providing any evidence to back up claims of experience and knowledge. And, for many, profiles that are downright boring!
Tim's view is that if your profile is boring then it's not even worth your time getting involved. Tim used the example of two global experts in a niche market – one with a wealth of information across all of his profiles and the other with barely their name on the page.
Who, as a user, are you going to approach for advice? Even if the person with no information is the global expert, you're going to look elsewhere.
Social media is absolutely the way to go, but you need to commit to it and share all the right information in order to make an impact.
2. Technology solutions providers have failed procurement
Eighty-one per cent of firms who have invested in technology solutions for risk management aren't satisfied with the results. What are we all doing and why would we accept this, asked Justin Sadler-Smith, General Manager at Basware.
But Justin wasn't finished there. In what was a bold and controversial statement from the general manager of a major player in the technology solutions market, he argued that technology solutions providers have failed procurement. Failed in their software, failed in their support, failed to provide what was required beyond a one-size-fits-all approach.
But, according to Justin, this failure was a two-way street. Procurement teams had to share a measure of the blame because they had accepted these solutions (with a shrug) as 'good enough'.
This led to a great opportunity for our first keynote hashtag of the day (#goodenoughisnolongergoodenough) and a healthy discussion on exactly what the profession needed to be doing in the future.
3. It's time to rethink the Triple Bottom Line
You've heard of product recalls – Toyota; Samsung; Pfizer; Mattel – but how about recalling an idea? It might sound strange but that's exactly what John Elkington, the founder of the concept of the Triple Bottom Line (TBL), has done.
The thinking behind the recall was outlined by Professor Omera Khan, a strategic supply chain risk expert and champion for sustainability in business. The concept of the TBL is still sound, according to Omera. But as sustainability becomes even more critical the TBL needs to be stronger to challenge existing concepts and really make supply chains sustainable.
Supply chains need exponential or fundamental, rather than incremental, change – and to stop marching to the drumbeat of old ideas and concepts. Omera talked about creating regenerative supply webs that will help prepare procurement for the future and the 'green swans' that are inevitably heading our way.
4. CPO to CVO
If there was one idea that lit the blue touchpaper in the room and on social media, it was this controversial suggestion by Diego De La Garza, Director, and Philippe de Grossouvre, Business Development Director, both at Corcentric.
The duo discussed what the procurement profession was going to look like in 20, 30, 40 and 50 years' time. Even with this long-term view, Diego and Philippe emphasised the importance of procurement understanding where it came from in order to better understand its future.
It was the idea that procurement will become recognised as a part of finance in the future that really got discussion going. The movement from CPO to CVO (Chief Value Officer) would give a wider-ranging strategic role, but could it also take procurement thinking back 20 years to when this idea was first espoused?
The audience was split on whether this was the correct approach. Does procurement need to go backwards to go forwards? You decide.
5. RIP the RFP?
The final controversial idea was one that had the most experienced professionals in the room recoiling in horror. OK, not really, but it was a theme that was brought up time and again over the rest of that day.
Once again we return to Justin Sadler-Smith's keynote and the idea that procurement is too wedded to traditional concepts to really evolve.
The biggest cause of this was the continuing use of RFP/RFQ/RFx in sourcing activities. Justin argued that in a world of big data that can be analysed almost instantly by technology and AI, why would businesses continue to use valuable time and resources on an RFP?
Could the same answer not be found from stored supplier data, compared and reviewed as required?
Or could there be a balance? Rather than taking RFP/RFQ/RFx away altogether, organisations should be looking to use them in the appropriate settings.
Think tenders for multiple millions or billions of pounds/dollars. Or follow Chris Fielden at Innocent, for whom going to market can help provide genuinely innovative solutions to problems that raw data analytics just couldn't provide.
Whether you're a traditionalist or a futurist, this debate is not going away any time soon.
Dream big – like a champion
So there you have it. We dreamed big and created some great, new, big ideas for you to take away to think about and discuss in your organisation. You may not agree with all of the ideas and you might not agree with our list, either.
But the important thing, as our final speaker Sir Clive Woodward, England's 2003 Rugby World Cup-winning head coach, noted: 'Do not underestimate where new ideas can come from, so always keep yourself open. Practice "Relentless Learning" and you too can develop the DNA of a champion.'