The war against plastic is not all doom and gloom. Thankfully, the world's biggest corporations are waking up to the reality that big change has to happen… and soon!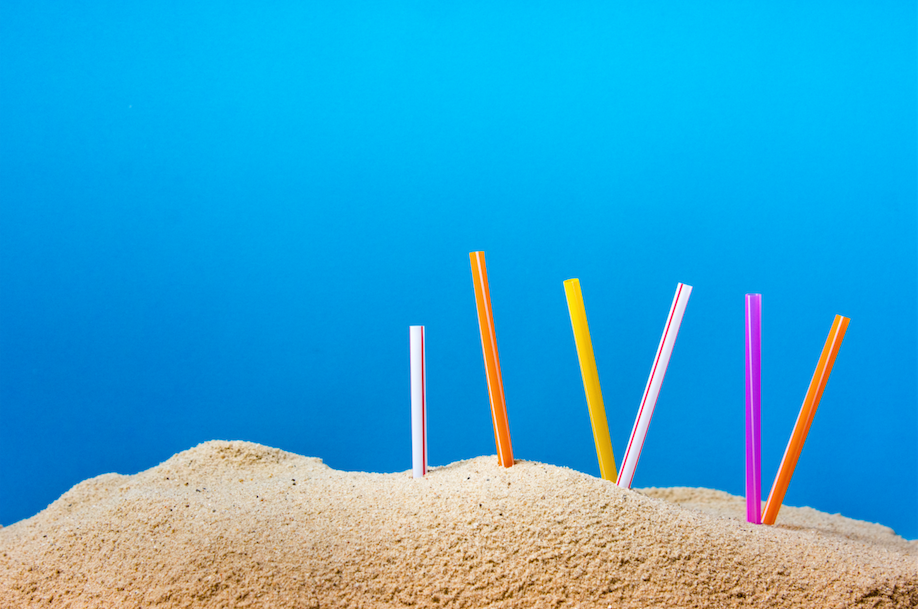 In last week's Procurious blog we explored the threats currently facing The Great Barrier Reef – reporting on the eight million tons of plastic that enters our oceans every year and the prediction that by 2050 there will more plastic in the ocean than fish.
It's hard not to be horrified by some of the images emerging that demonstrate the impact of plastics on our oceans, our beaches and  our wildlife. No one could forget, for example, Justin Hofman's photograph of a seahorse clinging to a discarded cotton bud – a  painfully stark image.
Last month National Geographic launched their new initiative, Planet or Plastic – the focus of their June publication and a multiyear effort to raise awareness about the global plastic waste crisis and encourage readers to take the pledge to help reduce single-use plastics.
"More than 5 trillion pieces of plastic are already floating in our oceans."
National Geographic, Planet or Plastic 
It can seem like a hopeless situation. But, as their campaign highlights, there is so much you can do both as an individual and as part of your organisation to impart real change.
And the situation is looking hopeful. Across the globe, the biggest corporations are waking up to the reality that big change has to happen with regard to their use of plastics. More and more of our restaurants, bars, theatres and cinemas are removing plastic straws from the offering and a number of big supermarkets have promised to make all plastic packaging reusable, recyclable or compostable by 2025. 
Today, as we approach World Ocean's Day on 8th June,  we've highlighted a handful of corporations who are doing some inspiring work to tackle plastic pollution.
Their inspiring campaigns prove that solving the plastics problem is both a challenge and an opportunity for organisations to lead the way in finding innovative solutions.
1. Pret a Manger
Pret a Manger is consistently recognised for its efforts towards sustainable, socially conscious. The organisation is well known for offering all of its unsold produce to homeless people and recently introduced a 50p discount for customers bringing in there own reusable cups.
In October 2017 Pret a Manger's CEO, Clive Schlee, penned a blog for the sandwich shop's website entitled "What if Pret stopped selling plastic water bottles?"
Schlee explains that Pret a Manger are striving to make it as easy as possible for customers to use fewer plastic bottles "All of our Veggie Pret and Manchester shops will now be encouraging customers to fill up their bottles for free using new filtered water stations. These shops will also start selling reusable plastic bottles alongside our regular water bottles, so the choice is clear."
In February 2018 Pret a Manger announced they would be trialling a 10p cash back scheme for plastic bottles.
The company will add 10p to the cost of its plastic bottles which will be refunded to customers when they bring the bottle back. Any unclaimed deposits will be invested in their sustainability work.
Pret a Manger have also pledged to make all their plastic packaging use by 2025 100 per cent recyclable, reusable or compostable.
2. Whole Foods
Supermarket chain Whole Foods has been backing the no-plastics horse for some time.
In 2008 they made the switch from plastic to paper bags in all of their stores and they have consistently committed to reducing plastics by offering biodegradable alternatives for plates, cutlery and other food takeout items.
At some or all of their stores, Whole Foods are doing the following:
Using reusable dishes and flatware in dining areas
Reclaimed wood, bricks and other materials in construction
Printing and packaging using recycled paper and water- or vegetable-based
Collection bins for batteries, printer cartridges, cell phones, corks, plastic bags and toothbrushes
Composting to decrease landfill waste
3. Timberland
Last year, Timberland unveiled a line of products developed with Thread's Ground to Good™ fabric, harvested from plastic bottles littering the streets and landfills of Haiti.
To date, over 1300 Haitians have collected and recycled 765, 280 plastic bottles.
"At Timberland, we're constantly seeking innovative ways to create both social and environmental value, and are excited to continue making a difference in Haiti and in all the communities where we live, work and explore," said Colleen Vien, sustainability director for Timberland. "Our collaboration with Thread has proven to be a meaningful way for us to grow our work in Haiti and generate social value for the people behind our products. We've embraced the opportunity to share their unique stories with our consumers, because this collection is about so much more than a boot. A Timberland X Thread boot represents real change – it helps create jobs, restore communities and build futures."
4. Sky
Sky launched Sky Ocean Rescue in 2017 to shine a spotlight on the issues affecting ocean health, find innovative solutions to the problem of ocean plastics, and inspire people to make small everyday changes that collectively make a huge difference.
Partnering with WWF, Sky have committed £25 million to help find innovative solutions to reduce plastics and pledged to eliminate all single-use plastics from their operations, products and supply chain by 2020.
They're also running a successful online campaign to encourage consumers to #PassonPlastic
5. Dell
In December 2017 Dell announced that it would be launching the world's first commercial-scale, ocean-bound plastics supply chain, which takes ocean-bound plastics and repurposes it for their packaging.
"When Dell uses plastics from the beach, shorelines, waterways and coastal areas, we bring them back into the economy and stop them from breaking down and becoming part of a bigger problem.
It gives us an affordable resource, creates jobs for the recyclers, provides a template for others to follow and helps put a dent in the vast problem of plastics entering the ocean."
In partnership with The Lonely Whale Foundation, Dell have helped convene Next Wave, an open-source initiative that brings leading technology and consumer-focused companies together to develop a commercial-scale ocean-bound plastics and nylon supply chain.
The group anticipates that they will divert more than 3 million pounds of plastic and nylon-based fishing gear from entering the ocean within 5 years – the equivalent of keeping 66 million water bottles from washing out to sea.
We'd love to know what your organisation is doing to reduce the use of plastics. Tell us in the comments below!
Procure with Purpose
Procurious have partnered with SAP Ariba to create a global online group – Procure with Purpose.
Through Procure with Purpose, we're shining a light on the biggest issues – from Modern Slavery; to Minority Owned Business; and from Social Enterprises; to Environmental Sustainability.
Click here to enroll and gain access to  all future Procure with Purpose events including exclusive content, online events and regular webinars.