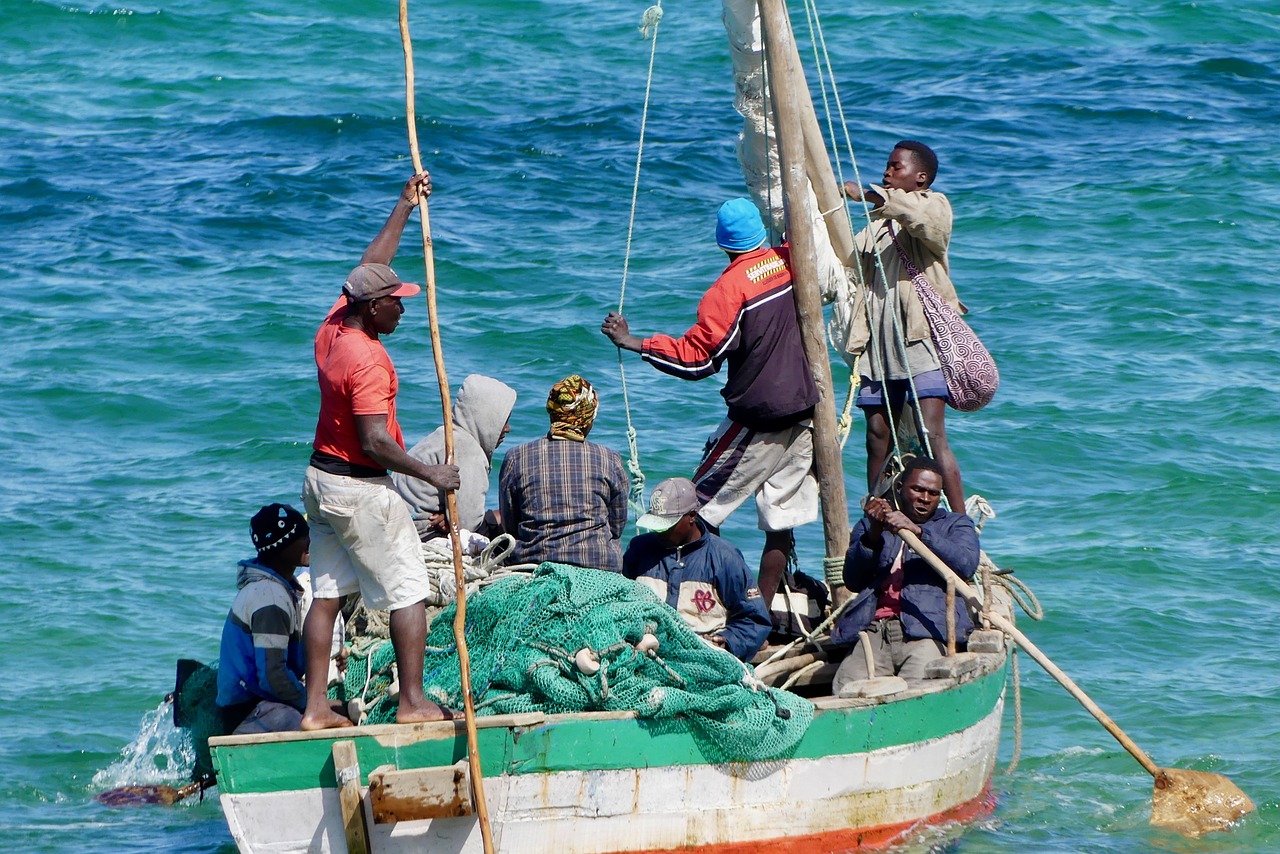 The Indonesian government announced this week that it is making moves to return foreign fishermen (mostly from Myanmar) to their home country after an Associated Press (AP) report revealed they were being held under conditions of slavery.
The report detailed the plight of hundreds of men and women, who were trapped in the Indonesian village of Benjina. It is alleged that the men and woman were moved (in some cases sold by slave traders) to Indonesia to work on fishing boats. The working conditions on the Indonesian fishing vessels were dire. The AP reported that workers were not paid, were forced to drink unclean water, work 20-22 hour shifts without days off and are beaten if they try to rest or complain.
Once the boats return to port, their catch is emptied and then shipped to Thailand where it enters global seafood supply chains. The AP report highlighted several high profile American brands that were carrying products sourced from the same Thai factories that were buying seafood from the slave vessels. The organisations named included Kroger, Albertsons, Safeway, Wal-Mart, and the nation's largest food distributor, Sysco. As well as distributing to the US the report also highlights that seafood from these factories is making its way to Europe and Asia.
US government leaps to action
This case, (one among others), has prompted action from the US government, with Barack Obama signing an executive order that recently came into effect, requiring all government contractors to ensure their supply chains did not utilise slave labour.
It also looks likely that U.S Rep. Carolyn Maloney will reintroduce her proposed legislation that will force large firms (those with over $100 million in global receipts) to spell out their policies for ensuring slave labour stays out of their supply chains.
Speaking on the complexity of managing global supply chains Jeff Tanenbaum, a partner at Nixon Peabody's labor and employment practice said: "It is a difficult aspect of supply chain management and compliance operations. When talking about potential illegal and or horrific behaviours it can be very difficult to uncover them, and it is hard to effectively address them until they are uncovered."
While the news that workers from Benjina are being sent home is good, it seems likely that for as long as companies and consumers in the US, Asia and Europe demand the lowest possible prices for their seafood that products sourced through slave labour will find their way into the supply chain.
Until supply managers alter their approach to purchasing seafood and create more collaborative approaches to these problems with their suppliers, it seems certain we will continue to hear reports of such incidences. The quote below sums up this sentiment effectively…
If Americans and Europeans are eating this fish, they should remember us. There must be a mountain of bones under the sea – Hlaing Min, runaway fisherman Benjina