This seasoned recruiter skim-reads CVs for an average of two to three seconds before deciding whether to read them in their entirety. How can you make sure your CV doesn't end up in the bin?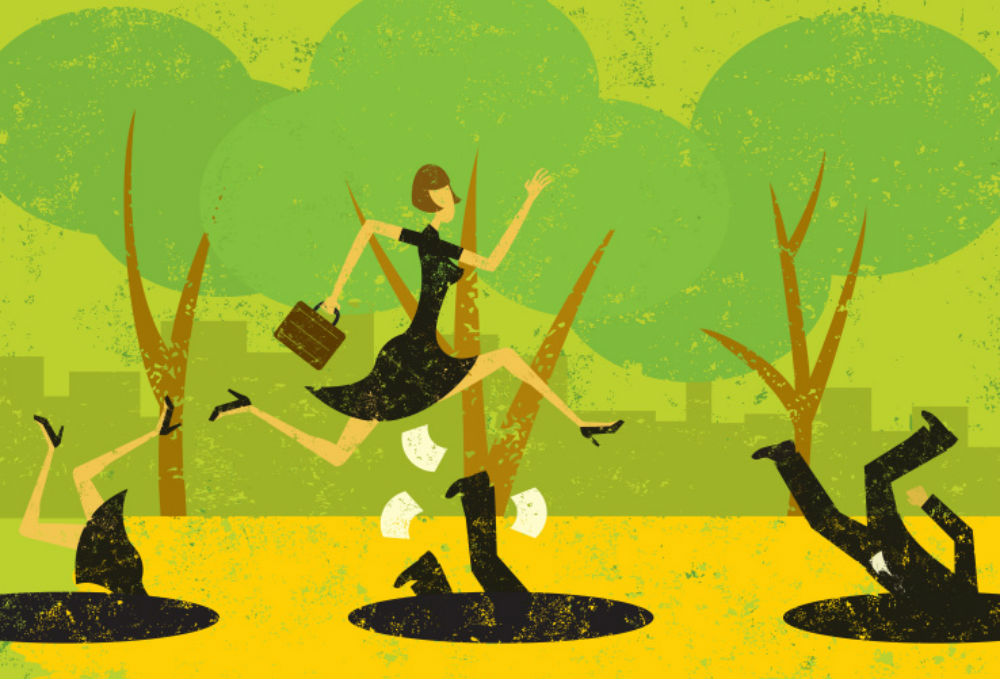 Even with the digital revolution changing the world, CVs are still the Number 1 way to showcase your skills and achievements to a new employer or recruiter.
Before a prospective employer reads a CV they may well have supporting information in the form of a referral,  LinkedIn profile or a cover letter. But however good any supporting information might be, the CV is still the deciding factor when it comes to getting you a face-to-face meeting.
Recruiters have to place even more credibility on the CV than line managers. I have read over 250,000 CVs in my recruitment career and can skim read a CV in two to three seconds to decide if I want to read it in its entirety. If you are reading 100-400 CVs a day, can you really spare the time to read a cover letter as well? The CV is still king!
My goal whenever I am coaching CV writing is:
To make it as easy as possible for the reader to find the information they are looking for.
Worst case scenario: you have two to three seconds to get someone's attention, so you need to give them the information they need as easily and accessibly as possible. When you think about your CV from this perspective you will need to make sure you identify your audience correctly to ensure it's hitting their criteria.
Make sure you don't fall into these traps:
1. Not Making The Most Of Your Success
Most people avoid talking about success like the plague. But if you're writing a list of your responsibilities, the very least you need to demonstrate is that you have completed those tasks. Ask yourself:
Is it obvious I am successful?
Did I deliver this bullet point/responsibility?
Could a cynic read this and interpret it as failure?
You spent a whole lot of effort and time doing these things. At least take credit for what you delivered.
2. Inducing Claustrophobia
The majority of CVs look cluttered. Not "easy for the reader to find the information they are looking for". Make it an appealing document to look at:
Decrease your margin widths (1" – 1.5" margins are fine)
Use white space
-90% of bullet points should be two lines maximum. If most of your bullet points are longer than that, look at splitting them into two points.
-Don't have massive blocks of bullet points together. Four to five bullet points is enough. If you have any more than that, split them into sensible headings (Responsibilities and Achievements; Categories and Savings; Projects and Delivery etc).
-Have a small space between roles.
-Make it an easy-to-read font (Times New Roman, Arial, Calibri, Garamond)
-Don't worry about size too much. People read CV's on a screen so can zoom in if they need to. (10 – 12 pt is fine)
3. Contact Details Taking Up Your Prime Real Estate
Geoff Molloy BSc (Hons)

132 Partridge Way, Bishops Stortford, Essex, CM23 3XY

Tel 01279 333 444

Mob 07788 111 222

E-mail [email protected]
Most people have their contact details at the top of their CV. You have two seconds to get their attention and you want them to read your phone number? It doesn't make sense when you think about it unless you think your phone number, address or e-mail address is the single factor that will get them to give you a call!
Move them down to the footer and reduce your address down to town and postcode.
4. Information Above Your Career History/Experience
The problem with adding information above your career history is that it's hard to make it contextual. Context is the only difference in impact between meeting an
IT Director
or
IT Director for Google
The difference between these two people would probably be significant and, but for a tiny change, you wouldn't know it.
Try and keep the information above your career history to a minimum. It's useful to be able to summarise your skills/experience/achievements etc but be aware that it loses impact if it's not contextualised by the role you were in when you delivered it.
5. Proof-Read, Spell Check
Make sure it's perfect. Spelling, grammar or punctuation are all indications to the employer. Some people get really irritated by mistakes so make sure you don't put them off immediately!
Your/you're
Were/we're/where
Its/it's
Get a friend/colleague/pedant to read your CV after you have checked it, and checked it, and checked it.
6. Squeezing Your CV Onto 2 Pages
If your CV is well written, relevant, articulate, demonstrates success and is easy to get the information the reader is looking for, it doesn't matter how long it is (within reason). "Two pages" is a myth. But, if you're going over the page make sure you use the next page fully.
If you're not convinced, look at it the other way. If it's awful they won't get to the end of the first page! Make sure your CV is giving them the information they want in an accessible way. They will read it if you are relevant.
7. References
"References available on request" or "Reference Details". Once you have risen above "School Leaver", everyone assumes you have references so it adds no value and takes up space. In fact, it probably impacts negatively as it raises some doubt in the reader's mind. If they want references they will ask you.
About the Author
I set up The Chameleon Career Consultancy to coach CV Writing, Interview Technique and Linkedin Profile writing building on over a decade of corporate recruitment specialising in Procurement and Supply Chain Professionals. During that 11 year period I read in the region of 250,000 CVs (100 a day for 11 years as a conservative estimate!). I made the decision to take a sideways step out of recruitment to help the candidates get the roles they really deserve.
If you would like any advice on any of these areas or more help on your CV feel free to get in touch at [email protected] or www.thechameleon.org or our Linkedin page.