It's possible to do good and do well – just check out the Procurious 2018 nice list…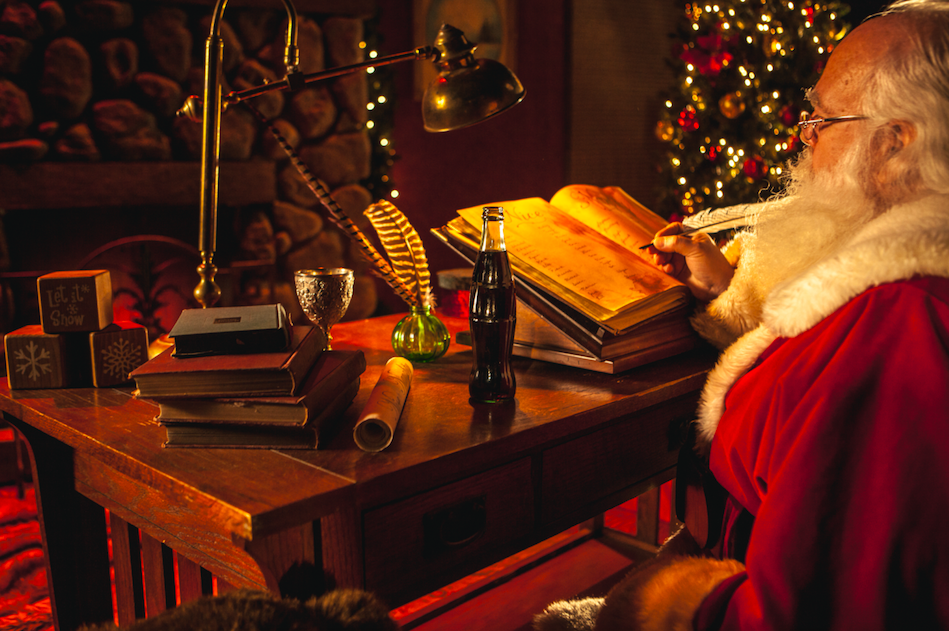 Christmas is coming and, at Procurious HQ, we're feeling pretty festive.
To get into the spirit of things and to give Santa a helping hand this year, we've put together a "Nice List" to recognise the organisations who are doing good whilst doing well!
1. Dell
In December 2017 Dell announced that it would be launching the world's first commercial-scale, ocean-bound plastics supply chain, which takes ocean-bound plastics and repurposes it for their packaging.
"When Dell uses plastics from the beach, shorelines, waterways and coastal areas, we bring them back into the economy and stop them from breaking down and becoming part of a bigger problem.
It gives us an affordable resource, creates jobs for the recyclers, provides a template for others to follow and helps put a dent in the vast problem of plastics entering the ocean."
In partnership with The Lonely Whale Foundation, Dell have helped convene Next Wave, an open-source initiative that brings leading technology and consumer-focused companies together to develop a commercial-scale ocean-bound plastics and nylon supply chain.
The group anticipates that they will divert more than 3 million pounds of plastic and nylon-based fishing gear from entering the ocean within 5 years – the equivalent of keeping 66 million water bottles from washing out to sea.
2. Colgate-Palmolive
Colgate-Palmolive has a 24/7 EthicsLine, which allows all employees to get in contact to ask questions about the company's code of conduct, obtain guidance or report any violations of the company's ethics.
They also reach 60 million people annually with hand washing education, provide health education to communities around the world, partner with local and global organisations to bring clean water to underserved areas of the world and are working toward a goal of Zero Waste.
3. Sky
Sky launched Sky Ocean Rescue in 2017 to shine a spotlight on the issues affecting ocean health, find innovative solutions to the problem of ocean plastics, and inspire people to make small everyday changes that collectively make a huge difference.
Partnering with WWF, Sky have committed £25 million to help find innovative solutions to reduce plastics and pledged to eliminate all single-use plastics from their operations, products and supply chain by 2020.
They're also running a successful online campaign to encourage consumers to #PassonPlastic
4. GAP
GAP's P.A.C.E. program is committed to helping one million women around the globe take charge, dream bigger, and unlock opportunities to better their lives and communities.
They also source sustainable cotton and are turning recycled plastic bottles, and even wood, into yarns.
They are also partnering with governments and other international organisations to improve factory work environments and safety in seven countries including Cambodia and Indonesia.
5. Salesforce
Salesforce's Philanthropy Cloud is the first global platform to connect employees, customers, and partners with the causes they care about. It connects employees to the charitable causes that they care about, gives recommendations for causes and volunteer activities based on location, preference, and charitable history and  connects companies and their employees to nonprofits at scale.
6. TOMS
TOMS has given more than 86M pairs of shoes to children need as part of their one for one scheme. 
They focus heavily on the environmental and social impact of their products and operations, responsible giving and employee life. They offer shoes with sustainable and vegan materials and all shoe boxes are made from 80 per cent recycled post-consumer waste and printed with soy ink. All employees are held accountable for complying with company policies, including the prevention of slavery and human trafficking within our supply chain.
7. Levi Strauss & Co.
Levi Strauss & Co. operate by the motto "Give More Take Less".
It has adopted production techniques that use far less water than traditional methods, grows quality crops that benefit the environment and farmers and recycles old denim.
Wearing vintage jeans saves an estimated 65 per cent of the water typically used during the lifecycle of a pair of jeans, since no new water is necessary to grow cotton. Levi's  Authorised Vintage denim is renewed in different facilities in the US before being sold again, which significantly reduces the collection's footprint.
8. Ikea
Ikea is aiming to inspire and enable more than 1 billion people to live a better everyday life within the limits of the planet.
It is also transforming into a circular business in order to become climate positive and regenerate the earth's resources.
---
Procure with Purpose
Procurious have partnered with SAP Ariba to create a global online group – Procure with Purpose.
Through Procure with Purpose, we're shining a light on the biggest issues – from Modern Slavery; to Minority Owned Business; and from Social Enterprises; to Environmental Sustainability.
Click here to enroll and gain access to  all future Procure with Purpose events including exclusive content, online events and regular webinars.