How do you retain knowledge and talent and how do you ensure your supply chain team doesn't forget key information?  Imagine having a supply chain that never forgets…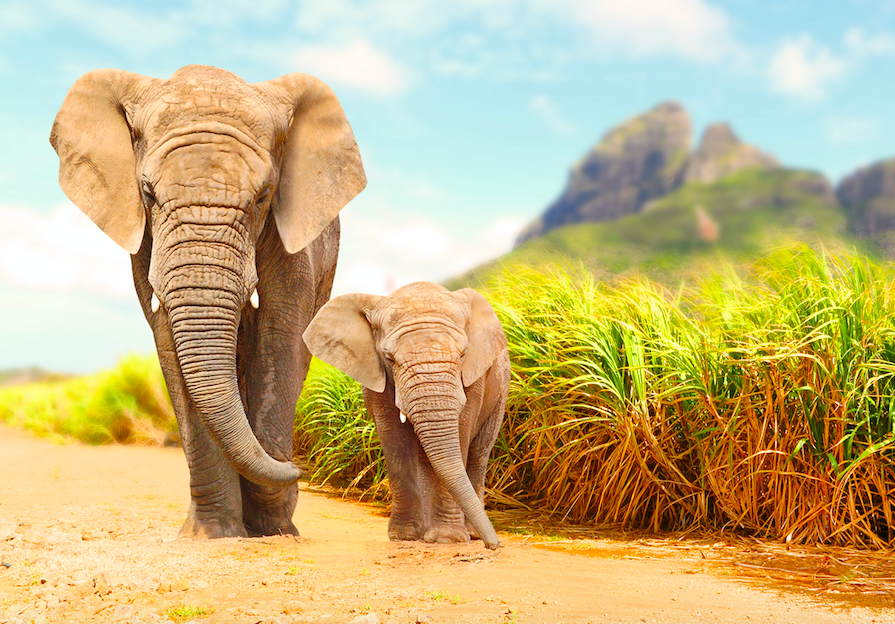 At last month's CPO roundtable in London we discussed the importance of improving diversity and inclusion in the workplace, how to nail your next big career move and how AI is enabling supply chain professionals to add greater value to their organisations.
At this point, supply chain and procurement professionals might be getting a bit impatient with AI. We've all heard how this technology is poised to revolutionise the supply chain, but day to day you're not working in R&D; you're responsible for P&L. You need the insight across the business and with your suppliers – but don't have a technical degree. The obvious question you might be asking yourself is – what's in it for me and the bottom-line performance of my business?
Roger Needham, IBM Supply Chain Consultant, led an insightful discussion on why AI does matter to supply chain and procurement professionals.
IBM's $2.47 billion supply chain consists of a 12,000-strong supplier base across 100 countries with 150,000 contracts managed. It's no mean feat managing the risks associated with such a large-scale operation. So when it comes to AI, Roger argues, it's not a theoretical concept. "AI has been deployed in IBM's supply chain over four years and it is delivering real bottom line benefit."
"What led to AI being directly implemented within our supply chain centered around the trade lane and visible logistics elements and how these impacted the supply chain. You can set up a factory perfectly but if you can't get the materials you need to it then it's a completely wasted effort."
"After a Japanese tsunami disrupted our supply lanes in 2011, we asked ourselves how to get better predictive insights of real world supply chain disruptors. IBM Watson Supply Chain is the result." AI can help manage unforeseen disruptions by alerting key decision makers and working towards solutions.
In Roger's experience AI can supply chain teams to learn on a daily basis and to do more with less. From concept to final delivery the platform is developing but as a minimum we have to be able to do more with the same. With AI We don't need to hire three more people, we can do more with the five we already have. And we are learning every day how to deploy this AI into our supply chain."
Roger outlined the four pillars of Watson Supply Chain.
Identify and alert – Control towers are able to alert supply chain professionals when something goes wrong
Analyse and understand – Watson is able to analyse the impact of a disruption on the business. How many orders will be affected by a tsunami in Japan and what is the value of those orders? A supply chain that can feedback that critical business data is important.
Interact, Collaborate, Resolve – If there's a challenge that needs solving, Watson can bring all the relevant people into a virtual room and resolve it quickly, also advising who should be in that room.
Learn and Share – How do you retain knowledge and talent and how do you ensure your supply chain team doesn't forget things? If your team encounter a problem that has happened before – you won't know to resolve it if those involved the first time around have now left the business. You're effectively starting from scratch. Watson, on the other hand, is like an elephant – it never forgets.
"Human and machine always get a better answer than human alone or machine alone" Ginni Rometty, THINK 2018
"Watson gives the information, and the ultimate decision rests with a human being," explains Roger. "But an issue is solved with two individuals and three email exchanges with Watson advising versus three weeks to resolve with fifteen people and dozens of emails."
Putting the D in D and I
In today's workforce, diversity has become a buzzword, with organisations increasingly communicating its importance through their advertising and core business values.
But what does diversity mean, why is it important, how do you achieve it and, once you have it, what do you do with it?
Joelle Payom, Global Strategic Sourcing & Vendor Management Lead explained that there is an enormous pressure for organisations to hire people that are different. But alongside that moral pressure to 'do the right thing' is a very strong business case.
"A UK report revealed that the British economy could be boosted by as much as £24 billion if black and minority talent was fully utilised. When you have a diversified workforce you have a broader [talent pool] who are able to bring different ways of working, different ways of dealing with issues and can provide greater innovation."
As Joelle points out, there is no point in building a diverse workforce if it is not nurtured into being an inclusive one. "To reap the benefits of a diverse workforce it's vital to have an inclusive environment where everyone is treated equally, feels welcome to participate and can achieve their potential"
Diversity = The What
A mix of diverse types of people
Inclusion = The How
The strategies and behaviours that welcome, embrace and create value from diversity
"What I want people to take away is that diversity and inclusion (D & I) is not only for women or for people of different ethnicities or sexual orientation. It is for everybody. D & I, which is much more important than diversity, means that we need to provide each human being with equal treatment in the corporate world. By having an inclusive corporate environment for people we can make a change and improve the way society works."
Being a business leader
Lucy Harding, Partner and Global Head of Practice, Procurement and Supply Chain at Odgers Berndtson led a discussion on what it takes to get to the top and the qualities that will set you apart from the pack when aiming for the C-Suite.
She advises that ambitious procurement and supply chain professionals put the business first and the function second.
"The biggest reason CFOs go to market [for a CPO or Head of Supply Chain] is because they need a business leader, not a function leader."
They will assume you can do the mechanics of a procurement or supply chain role and will spend far less time testing these specifics, particularly given that most CFOs aren't in a position to test technical procurement and supply chain competence. "You should know your stuff and they'll assume that."
What a hiring CFO really wants to know is how you'll apply what you know to their business and how you'll build a talented team below you. Everyone else on the shortlist will equally qualified, from a procurement and supply chain perspective, so it's about differentiating yourself.
Lucy highlighted a further four crucial capabilities for a prospective CPO or Head of Supply Chain
Breath of experience – function and broader business
Leadership
Learning agility
Embrace technology and innovation
IBM Watson Supply Chain sponsored Procurious' London CPO roundtable on 13th February.
To request an invitation contact Olga Luscombe. If you'd like to read additional related content or get involved with thought provoking discussions check out the Supply Chain Pros group – a one stop shop for all your supply chain needs