If you haven't dealt with an employee testing positive for COVID-19, you probably will in the very near future. How are you going to manage it?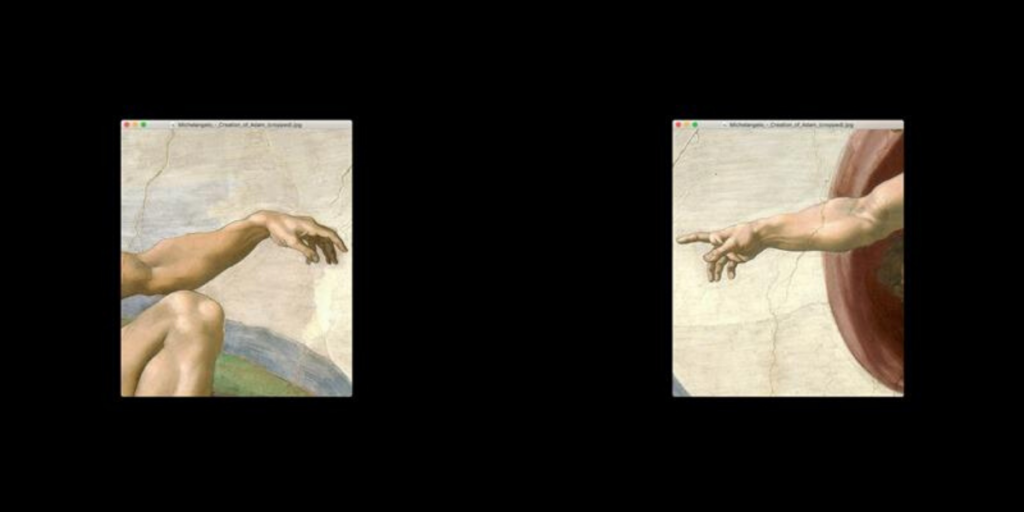 ---
It's a complex challenge that calls for quick and decisive action from business managers. The best practice will vary, depending on your workplace.
HR and workplace experts across the world are scrambling to communicate best practice to employers amid the COVID-19 pandemic.
A webinar organised by Hazmasters covered best practices for a various workplace types. The US company works with companies to build a strong safety culture, and has been overwhelmed by demand amid the COVID-19 pandemic.
The webinar revealed that in the US alone, 14.4 million workers face exposure to COVID-19 at least weekly, while 26.7 million face exposure at least once a month.
Sylvia Kolitsopoulos is head of brand strategy and business development for Hazmasters. She explains that symptoms of COVID-19 may appear 14 days after exposure to the virus, making it difficult for workplaces to navigate the risks.
She recommends that workplace health and safety committee should be involved in creating best practice and training programs that work for your business environment.
"We're all doing our part to flatten the curve to get through this unprecedented time," she says.
Kolitsopoulos and her team of Hazmasters colleagues contributed to the webinar, explaining that workplaces need to implement proper workplace hygiene practices.
Crucially, if an employee does test positive for the virus, it's important to keep a record of this on the employee file and that any potential areas within the organisation that may have been contaminated in your workplace are recorded.
If an employee within your business is exposed, these procedures should be followed:
Immediate removal from worksite of individuals testing positive
Prompt identification and isolation of potentially infectious individuals
Individuals to monitor symptoms for 14 days and contact local health authority if
Thorough disinfectant cleaning by a certified company
Identify where person has been in the workplace to ensure those areas
If you can't send them home, isolate the contaminated areas so decontaminate team can deep clean the area.
Continually check local health authorities for update as advice changes regularly.
Source: Hazmasters webinar
What rights do employees have?
Employees that have contracted COVID-19 will have different rights depending on legislation within each jurisdiction in your own country.
However, in most cases, if an employee is showing flu-like symptoms (whether COVID-19-related or not) while at work, they can be sent home. This is a standard workplace health and safety obligation.
Many employers are wondering if they need to pay impacted staff. The key here is to check the advice from your local authority, which may change as the pandemic continues.
A new report by research firm McKinsey says manufacturing plant leaders can help navigate the transition from initial crisis response to steady the corporate ship with three key steps.
These are:
Protect the workforce: Formalise and standardise operating procedures, processes and tools that help keep staff safe. Build workforce confidence through effective, two-way communication that response to employees' concerns through flexible adaptation.
Manage the risks to ensure business continuity: Anticipate potential changes and model the way the plant should react well ahead of the fluctuations to enable rapid, fact-based actions.

Drive productivity at a distance: Continue to effectively manage performance at the plant while physical distancing and remote working policies remain in place.
The report also reveals that absenteeism rates are another important area of focus. Employees are concerned about COVID-19 exposure, which could make them reluctant to come to work, while others may be prevented from attending work due to sickness or due to quarantine rules.
To handle this scenario, some companies are proactively reaching out to employees the day before and the morning of their shifts, and asking if they are planning to come to work, while others are offering hazard pay or soliciting volunteers to be on call for overtime, depending on vacancies, the report explains.
Protect employees
Employers need to take precautions to protect all employees, he explains.
"There are heightened concerns regarding the transmission of COVID-19 in the workplace. If an employee has been absent from work due to flu-like symptoms, it would be reasonable for an employer to make enquiries regarding their ability to safely return to work," Paterson says.
"These enquiries could include requiring them to obtain a medical clearance indicating that they are not suffering from any disease which may pose a health and safety risk to their work colleagues," he says.
If an employee has contracted COVID-19, you need to ask who they have been in close contact within the prior two weeks.
Close contact is defined as a person that has been within six feet of the infected employee for a prolonged period of time. You should alert those who have been in close contact as soon as possible.
In terms of confidentiality, the law is clear here. You should tell everyone who has possible exposed at work to the positive employee, within revealing the employee's identity.
Looking ahead
Moving forward, the lesson here is that workplaces need to have a roadmap in place to respond to pandemics. This includes the potential work from home scenario and specific procedures to ensure the health and safety or employees.
This includes the creation of pandemic kit for employees who have to visit clients, such as hand sanitiser, mask, safety glasses, disposable gloves, sanitising wipes and a garbage bag.
It's also worth creating a blueprint for the unexpected. While it's COVID-19 this year, next time it could be an earthquake, recession or something else unforeseen. Global consulting firm Korn Ferry has created this handy guide to implementing a blueprint that works for your business.
Want to keep up with the latest coronavirus and supply chain news? Join our exclusive Supply Chain Crisis: Covid-19 group. We've gathered together the world's foremost experts on all things supply chain, risk, business and people, and we'll be presenting their insights and daily industry-relevant news in a content series via the group. You'll also have the support of thousands of your procurement peers, world-wide. We're stronger together. Join us now.