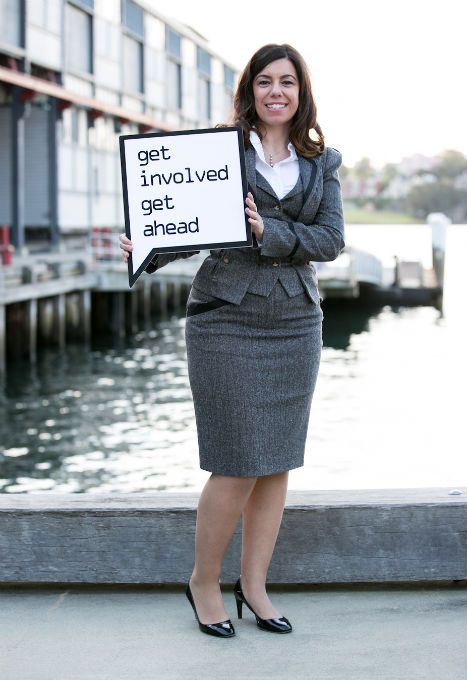 Bianca Amore's career experience makes her the sort of all-rounder that any company CEO would snap up in an instant.
She's worked her way through the ranks for a number of major corporate brands both in the UK and overseas.
A major standout for her was working with the head of sponsorship to negotiate a major sponsorship deal with the English and Wales Cricket Board for grassroots through to professional British Cricket.
"The best bit was heading to the cricket at Lords with my mates to watch the game and seeing where my hard work went. It was everywhere, the pitch advertising, overall branding, junior cricket representation and the like. It was a really enjoyable day."
Bianca now calls Sydney home, where she works as a procurement consultant.
Her strong negotiation skills have sealed her destiny in procurement. She had initially studied to be a civil engineer, but soon realised a career in engineering wasn't what she wanted in her future.
So, she changed directions, enrolling in a Bachelor of Business in internal business and marketing. It was a much better fit and she found herself gravitating toward firstly analyst roles, then project management, strategic sourcing, category management and now, end-to-end procurement. She went on to complete her CIPS qualification while working.
Working abroad has allowed Bianca to also travel. She loves soaking up new cultures and enjoying new cuisines along the way and counts Italy and France as her favourite destinations.
She names coaching a client towards a promotion as a proud moment for her.
"I've worked with so many great people around the world, and been fortunate enough to work in some fantastic organisations on high profile projects. I would like that to continue. Though, if I didn't work in procurement, I'd probably own a designer shoe shop and lend my skills to not-for-profit organisations."
"I love the variety of work that I do. I've sourced everything from telco networks to multi-million dollar media deals. True procurement allows you to learn and use a variety of skills. It gives you an opportunity to gain lots of skills across more areas of a business than most other careers."
When asked how she approaches negotiations and what works well for her, she says: "Be prepared, stick to the facts, understand your leverage and keep your stakeholders informed."