But what your organisation can do for you. And these tips should point you in the direction of a great employer.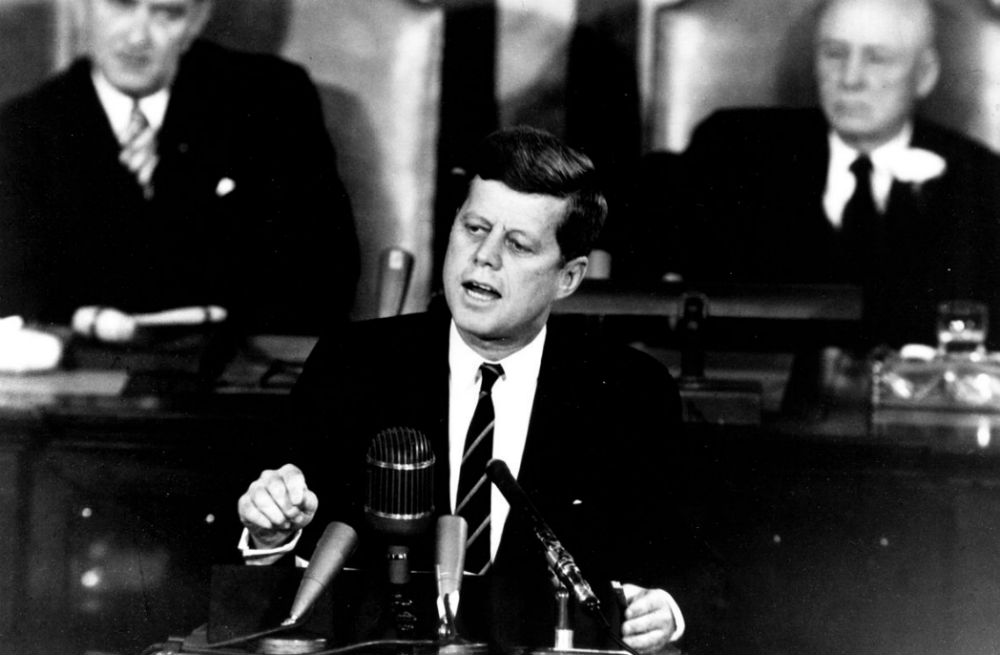 For a decade or more, the economy has very much been a hiring manager's market. A number of economic events culminating in the GFC made it increasingly difficult for even the most qualified candidates to find a position. But not anymore.
Thanks to a host of economic upturns, more and more jobs are appearing. Finally applicants can ask: "What can an organisation do for me?"
These days, it is important for employers to consider how they can work to better their workforce. Career management is no longer the sole responsibility of the worker; companies must consider how to lend their employees support.
As a job candidate, you should look for organisations that are eager to learn your goals and aspirations, and provide backing and encouragement to help you achieve them. More specifically, you should search for an employer willing to do the following for the sake of your career:
Understand Your Intended Path
As a human being, you have personal and professional goals. Often, those goals include a specific career path culminating in a prestigious job title with important responsibilities and generous benefits.
From the very beginning of your employment, your employer should be eager to learn your goals and pave the way for you to achieve them.
As you endure the job-hunting process, you should explain your personal and professional plan to every prospective employer. The most promising employers will respond with information on career paths through their organisations, available career-boosting tools or programs, and (most importantly) a commitment of support for your goals.
Those who seem uninterested in your goals will not do anything to help you achieve them.
Adapt Roles and Responsibilities
Though you might not expect an entry-level position to be handcrafted to match your abilities and interests, as you head into your mid-career, your employer should begin adapting your role and responsibilities to suit your preferences and skills.
In fact, ideal organisations will be able to assess your strengths and weaknesses and provide opportunities for you to develop those abilities you will need to enhance your career and achieve your professional goals.
During the interview process, you might ask about the possibility of you gaining a hand in the development of your work responsibilities as you gain experience within the organisation.
Offer Necessary Resources
Regardless of your career goals, your organisation can dramatically improve your chances of success by connecting you with valuable resources.
Perhaps most importantly, your employer should have a programme to support the continued education of its staff. This can be through workplace seminars or tuition reimbursement.
Flex time will help you pursue advanced education, like a master's of organisational leadership degree, that could qualify you for top positions at your organisation while also improving your skill set for the company.
Additionally, you might look for an employer that boasts a mentorship programme. This way, you can build relationships with important figures at your company and gain career-boosting opportunities.
Be Respectful and Compassionate
It is entirely likely that your goals will change during your career. It's imperative that you find an employer who won't disrespect your choice, or react extremely and destroy your opportunities for success.
Employers should recognise the value of investing in employees, who will undoubtedly become valuable assets or allies in their future positions – regardless of whether those positions are inside or outside the organisation.
It isn't difficult to identify companies who lack compassion for their workers. You can often find evidence of poor treatment on ratings websites like Glassdoor.
Most organisations think first of the profit margins, second of the customers, and third of their employees. In years past, companies had little reason to worry about workers leaving for better jobs, because the potential for finding alternative reliable employment was low.
However, if we expect the current trend of job growth to continue – which it should, given the strength of the economy and imminent retirement of baby boomers – employers must begin to consider the health and happiness of individual employees.
Being kind and supportive, having tools for personal and professional improvement, and remaining flexible in roles and rules are the hallmarks of organisations that treat their workers well. You should keep an eye out for job opportunities with companies like these.
Tiffany Rowe is a marketing administrator who assists in contributing resourceful content throughout the World Wide Web. Tiffany prides herself in her strong ability to provide high quality content that readers will find valuable.