Latest research tells us that not only are women as good as men, most of the time they are better. So what's holding companies back?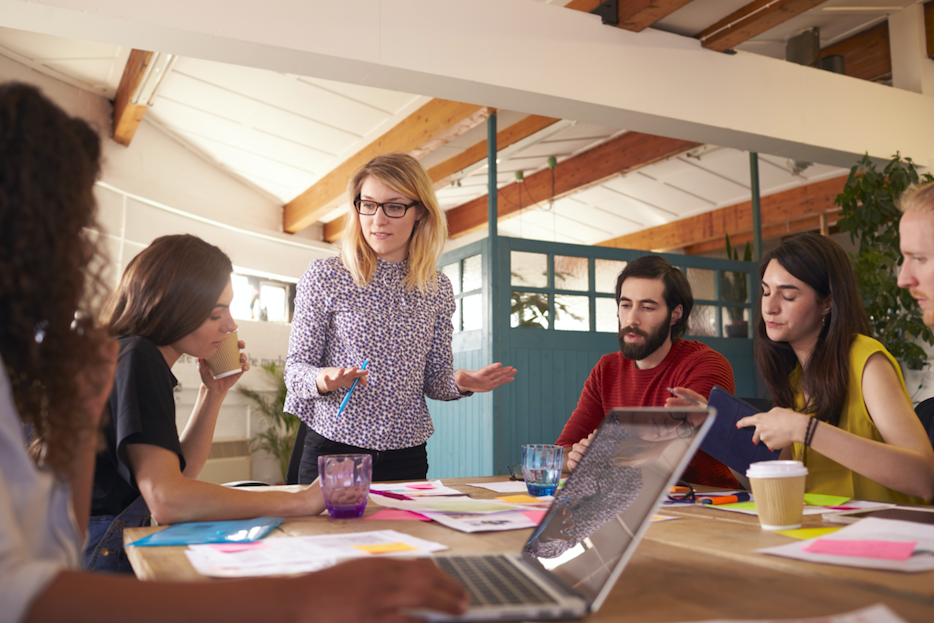 There are a lot fewer female managers than male managers. But you'd be wrong to assume that's because women are not as good at leadership. The latest research tells us that not only are woman as good as men, most of the time they are better.
According to the latest results from an annual survey conducted by international business advisory firm Grant Thornton, three quarters of businesses worldwide have at least one woman in senior management. 
Notwithstanding that, less than a quarter of senior roles in those businesses are held by women and most of those are at the lowest seniority level.  The glass ceiling for female managers still very much exists. 
While 2 in 5 low level managers are female, just 1 in 20 of S&P 500 CEOs are women.  One in five board members are women and just one in ten are among the top earners in the company.  This is despite women representing 45 per cent of all employees in those companies. 
Men vs. Women – Stereotypical Traits
A recent study in Spanish companies tried to get to the bottom of why by asking workers to evaluate the extent to which gender-stereotypical traits are important to become a successful manager.   Overall the study found what we might expect. 
The workers felt traits normally associated with males (using a standardised questionnaire) such as aggressiveness, superiority and calmness in the face of crisis were important in order to successfully manage.  The respondents also consistently rated males as being stronger in these areas. Unexpectedly, this association was stronger among female employees than males.
But when the Harvard Business Review recently analysed their comprehensive database of almost 9,000 annual management reviews they found that real-life female managers excelled on almost every trait associated with excellent corporate leadership.
The data comes from 360 evaluations where participants peers, bosses and direct reports are asked to rate each leader's overall effectiveness and how strong they are on 19 competencies that Harvard's 40 years of research has shown are most important to leadership effectiveness.
It showed that women outperformed men on 17 of the 19 traits.  These included traditionally female characteristics like building relationships, teamwork and motivating others but also those normally associated with male leaders, such as driving for results, speed, bold leadership and innovation. 
Females were particularly strong on Taking the Initiative, Practising Self-Development, Honesty and Resilience. Male leaders did better in only two categories, 'Develops Strategic Perspective' and 'Technical or professional expertise'.
A Matter of Confidence?
Interestingly despite being more competent in almost every management facet than their male counterparts the women under 25 were significantly less confident about their abilities than the men.  And their confidence levels didn't catch up to those of their male colleagues until they reached their 40s.
Other research has shown that women are less likely to apply for a job if they are no confident that they are qualified.  Men and women with the same qualifications may not come to the same conclusion about whether are qualified for a promotion simply due to differing self-assessments as to their abilities.
Added to that, women were much more likely to follow the written rules about necessary qualifications.  Men were likely to apply even though on paper they weren't qualified. A woman would wait until she was.  The result was that men were frequently promoted more quickly than women even when had equivalent abilities.
The Best Women for the Job
The data tells us that on just about every meaningful criteria, women are likely to be better managers than men, so why are so few of them holding management positions? The Harvard team speculate that besides the tendency to underestimate their capabilities and cultural norms against female leaders -almost all human societies are patriarchal, meaning that men run the show – there's likely to be a strong helping of conformity to the norm in hiring decisions. 
If 90 out of a hundred managers are male then promoting a women to their ranks is a risk for a hiring manager.   As they say in the computer industry, no-one ever got fired for buying IBM. Perhaps in this case it's more like, nobody ever got fired for promoting a man.
Hiring decisions like that, could be costing your company money.  According to a large international survey which correlated the percentage female managers with profitability, those that had 30 per cent or more women in the C-suite were on average 15 per cent more profitable.
Hiring more female managers isn't about being polite. The evidence is in. It's about better profits and getting the best person for the job – even if she doesn't think she is.