HELP! 2017 is going to be an unlucky year for me – the Chinese Zodiac says I'm going to cock things up.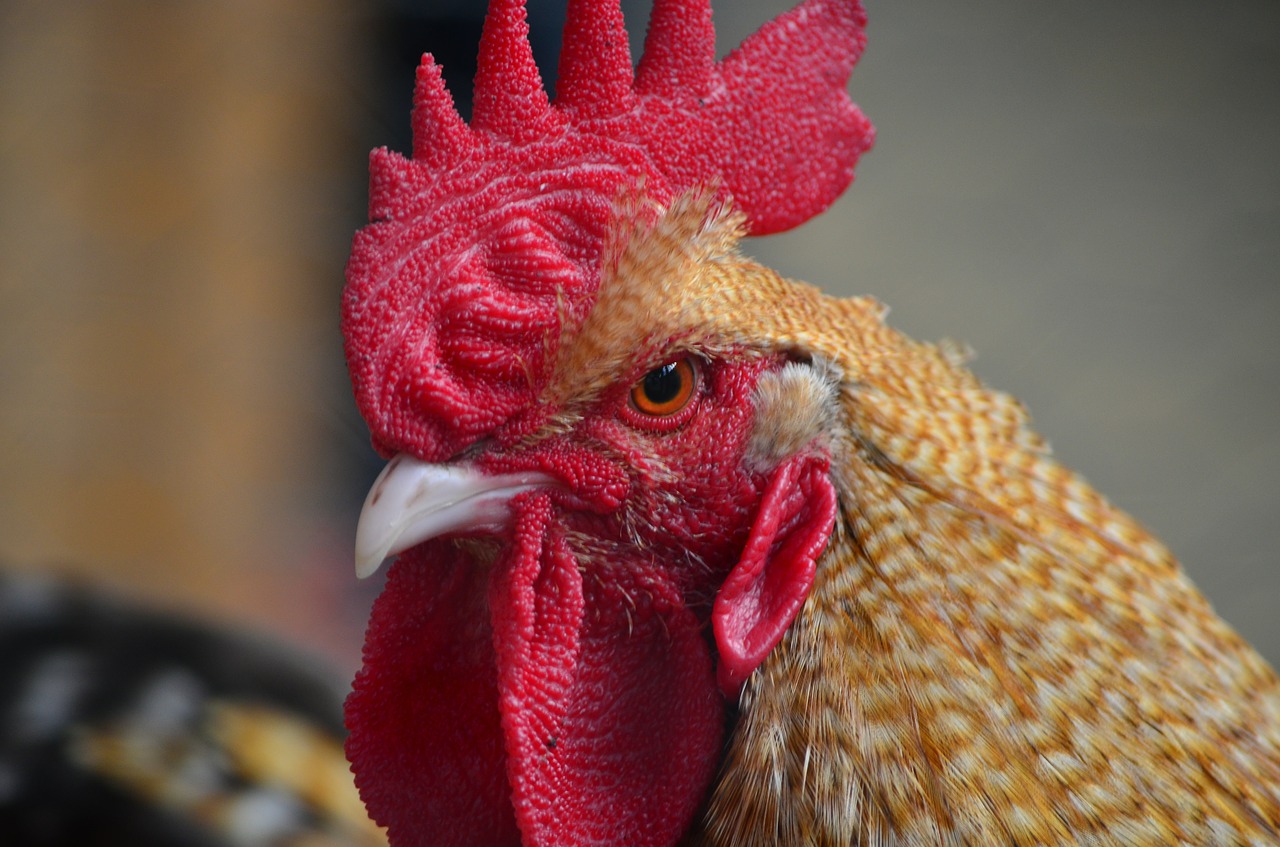 As a rooster, I'm in deep trouble for 2017. It's taken me almost 36 years to grasp the fact that in popular Chinese belief your birth sign year is considered unlucky, rather than lucky. Looking back on my last two Rooster years, this makes a sad kind of sense.
If I could, I'd go back in time to visit the pubescent, socially awkward 12-year-old blundering from one disaster to another in 1993. "It's not your fault!" I'd yell. "It's all due to the ancient Chinese Zodiac – events are way beyond your ability to control!" I don't even want to talk about 2005, where I was essentially the same socially-awkward child in a 24-year-old's body. Again – not the best year for me, but now that I'm aware of it, I can happily lay the blame at the feet of long-dead Han-era astrologers.
Looking into the characteristics of Roosters, and the wider Chinese Zodiac, has been enlightening – firstly because it's all way more complex than I thought, and secondly because I'm now aware of my own cultural ignorance in this area – but more on that later. First, let's look at the attributes of a Rooster.
Rooster characteristics
I was hoping to find a quick list of characteristics for Roosters, but the real story is much more complicated than I assumed. It depends not only on your zodiac sign, but the element associated with your year. Here's a handy guide from www.chinahights.com:
| | | |
| --- | --- | --- |
| Type of Rooster | Year of Birth | Characteristics |
| Wood Rooster | 1945, 2005 | Energetic, overconfident, tender, and unstable |
| Fire Rooster | 1957, 2017 | Trustworthy, with a strong sense of timekeeping and responsibility at work |
| Earth Rooster | 1909, 1969 | Lovely, generous, trustworthy, and popular with their friends |
| Gold Rooster | 1921, 1981 | Determined, brave, persevering, and hardworking |
| Water Rooster | 1933, 1993 | Smart, quick-witted, tender-hearted, and compassionate |
I was born in '81, which means I'm a Gold Rooster – determined (kind-of), brave (sometimes), persevering (I'm finishing this article, aren't I?), hardworking (yes boss), and good-looking (I may have slipped that one in). Interestingly, only Wood Roosters have the characteristic I'd most associate with actual roosters, which is (pardon the pun) "cockiness".
To complicate things further, there are also animal signs assigned by month (called inner animals), by day (called true animals) and hours (called secret animals). Which means that as well as being a Gold Rooster, I'm also a Rat internally, a Goat truly, and a Tiger secretly. Confused? Blame the astrologers.
Should Roosters ask for a promotion in 2017?
Well, at a macro level, it's an unlucky year for you overall, but perhaps if you get the details right using the list below, you'll be fine. In short, when you meet your boss to have that all-important career discussion, make sure you pick the month and day carefully with reference to the Chinese lunar calendar. Ensure you're wearing gold, brown or yellow (NOT red!), pin a gladiola to your top before the meeting, and try to manoeuvre yourself so you face south or southeast during the conversation.
Lucky stuff for Roosters
Lucky numbers: 5, 7, and 8
Lucky days: the 4th and 26th of any Chinese lunar month
Lucky colours: gold, brown, and yellow
Lucky flowers: gladiola, cockscomb
Lucky directions: south, southeast
Lucky months: the 2nd, 5th, and 11th Chinese lunar months.
Stuff Roosters should avoid
Unlucky colour: red
Unlucky numbers: 1, 3, and 9
Unlucky direction: east
Unlucky months: the 3rd, 9th, and 12th Chinese lunar months
On a serious note – I'm culturally ignorant
How did it take me this long to find out that Chinese birth-sign years are unlucky rather than lucky? I'm ashamed to admit it, but what I've displayed is a lack of cultural curiosity. According to Cultural Synergist Dr Tom Verghese, curiosity is one of the attributes that makes for a culturally intelligent leader. Leaders without this attribute lack the motivation to find out more about the cultures they're working with by asking lots of questions to develop their CQ, or cultural intelligence.
Dr Tom writes, "I believe curiosity should drive each of us in our own inter-cultural explorations. Understanding the values of other cultures and what their celebrations represent is certainly an important step we can all take towards representing and appreciating diversity and inclusion in our communities."
Lesson learned. This year I'm going to do two things:
Make an effort to display more curiosity as I seek to improve my cultural intelligence, and
Tread carefully in what may be an unlucky year.
In short, I'll try not to make a cock of myself in 2017.