And how to get them in less than ½ an hour, with a $0 training budget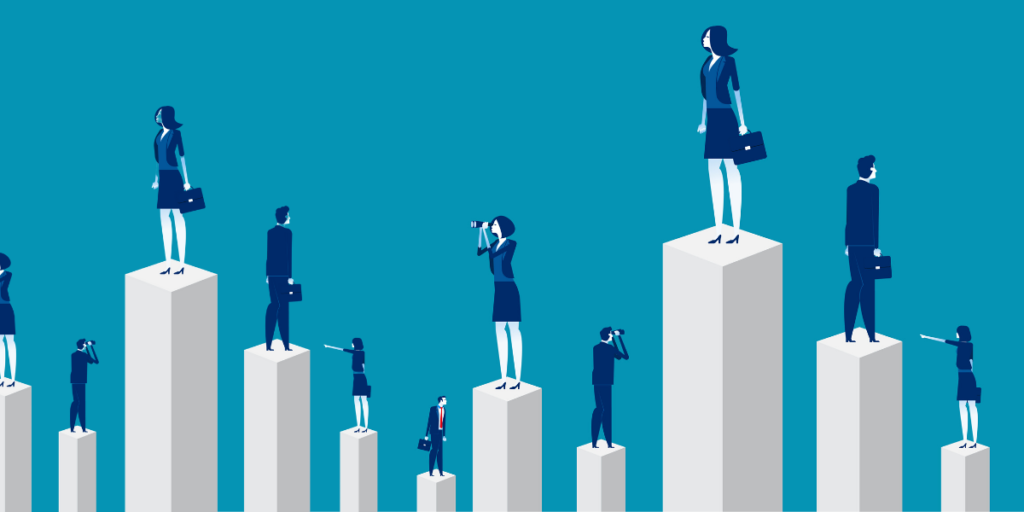 As procurement leaders or influencers, we all know that upskilling is critical to our success and that of our team. And with the skills required to succeed in procurement rapidly shifting from a technical focus to more soft skills, it can be easy to feel overwhelmed by what's required and how to achieve it. Common concerns we all experience are:
Where do I even start with training?
Who will pay for it?
Can I (or my team) afford the time away from our day jobs right now – or ever?
One of the world's most celebrated thought leaders on human performance, Sir Clive Woodward, believes he has the answer to all of these questions – and it isn't as complex as it seems. Sir Clive, who shot to fame after coaching England's rugby team to their infamous victory over Australia in the 2003 World Cup, believes that when it comes to training, we get it all wrong. Instead of focusing on a few areas intensely, he says, and diverting all of our resources to them, we should instead focus on doing many things, 1% better. For example, instead of putting your team through a technical training course that might take months to complete, you could focus on a number of short, soft-skill focused sessions that will lift your team's capability in a number of areas in a short amount of time.
But what might this look like? We surveyed a number of influential procurement leaders and managers, and gave them an interesting challenge: How would you upskill your team in half an hour or less, with a $0 training budget?
Here's the skills they told us were most critical – and more importantly, how they'd rise to Sir Clive's challenge and do multiple things that 1% better.
1. Customer focus skills
The problem
In days gone by, procurement was seen as an internally-focused, cost-saving function only. Not only were customers not our focus, but in many ways, we sometimes felt we worked against them; with the finance team putting relentless pressure on us to slash costs, regardless of the impact on our end customer. Now? This couldn't be further from the truth.
Yet still, given that the focus on cost and risk is ever-prevalent, it can still be hard to step outside of our own perspective and put ourselves in others' shoes, says Keith Bird, former CPO and General Manager – Commercial of Queensland Rail and Managing Director of The Faculty, a procurement management consultancy.
'A customer focus is critical,' says Keith, 'Because in procurement, a customer focus equates to increased value delivered.'
The quick upskill solution
But how do you get your team to see that? One great way is to do an empathy mapping exercise, where you map your customer's experience with your service, and try to understand their pain points (and what you can do about them).
There's tonnes of empathy mapping exercises available on the internet that can be completed within half an hour or less. Here's one from Atlassian you can try right away.
2. Category management skills
The problem
Keith Bird, Managing Director of The Faculty and lifelong procurement specialist, acknowledges that category management remains a critical skill within the procurement profession. And, according to Keith, it certainly is one that requires honing:
'We all know there's a lot of work that goes into managing any given category. From industry reviews to spend analysis, it can be a time-consuming – yet critical – exercise.'
The quick upskill solution
Yet when it comes to upskilling, says Keith, the secret may not be what you think. Instead of focusing on developing the skill of category management itself, some quick wins can be gained from how category management is discussed with anyone outside of the procurement team:
'Many procurement professionals that I've seen feel the need to extensively detail their category management activities to their stakeholders. This is not only not necessary, but stakeholders find it confusing – it isn't what they want.'
According to Keith, one of the best skills that can be gained from a category management perspective is how it's presented to stakeholders:
'When you're speaking with stakeholders, you need to talk their language, which, usually, is in commercial outcomes. How is your category management going to deliver them the outcomes they need?'
'Discussing your activities, or rather, not discussing your activities and talking in outcomes can be a monumental win from a category management perspective.'
3. Problem solving skills
The problem
Problem solving skills are an attribute often left off job descriptions, but with procurement only increasing in complexity, they shouldn't be. In fact, so critical are problem solving skills, that the World Economic Forum rates them as the number one skill we all need to thrive in 2020 and beyond.
Acquiring them doesn't have to be difficult, says Euan Granger, Senior Strategic Buyer at Soil Machine Dynamics and key contributor to Procurious, the world's largest procurement professional network. In fact, sometimes it's simply better to take a break from the professional nature of our workplaces, and step outside our comfort zones with a fun activity.
The quick upskill solution
One that Euan has used many times and recommends is the simple 'marshmallow and spaghetti' challenge. For this exercise, you'll need to purchase 20 sticks of dry spaghetti, a roll of tape, a ball of string and a marshmallow. Then, set your team a challenge: Build a free-standing tower using the materials provided!
Whenever Euan has used this activity for his team, he always recommends that they go away and think about how they can use the skills they've learnt in their job.
'It's not so much about who does it or doesn't do it, but more about working together to solve a problem, and thinking about things in a different way. We always need that approach when solving new problems.'
4. Negotiation skills
The problem
As procurement professionals, we all know that negotiation is both an art and a science. In any given negotiation, we're always delicately balancing the needs of our organisation, risks, costs, sustainability and the expectations of the supplier. It certainly isn't easy – and it certainly requires great focus and dedication to execute.
The quick upskill solution
Even if you're already a skilled negotiator, there's always more you can learn, says Ron Brown,' former General Manager at MMG Mining and lead consultant at The Faculty. One great way to upskill your team on this is to do the 'Price of $1' exercise, a simple exercise that shows how important preparation, communication and a solid command of facts is in a negotiation.
Here's how to run the exercise:
Have two people/players sit back to back, but far enough apart that they can't hear each other
Select a third person as a 'go between.' This person goes to the other two players and asks for their bid (the problem being neither player knows what they're bidding for).
Bidding starts. Bidding can start at as little as 1 cent. Each player has three bids in each round if they want, and they can decide not to bid higher than the other player.
At the end of three bids, one player is awarded the round. Complete three rounds. At the end of three rounds, explain to players that they were bidding for $1.
'The results of this exercise are always pretty interesting,' Says Ron. 'In that often, people end up bidding far more than $1, for that $1. The actual winner is the one that has spent less over the three rounds.'
'What it teaches you, really, is that a desire to win can drive us, and how crucial information can be to overcome this.'
5. Commercial acumen
The problem
Commercial skills, or more accurately, commercial acumen, is one of the most essential attributes for any procurement professional or leader, says Keith. There's a few reasons for this, he believes:
'Over the years, we've had a lot of shrinkage in companies, meaning that pretty much every procurement team is now expected to do more with less.'
'This means that there's an increasing pressure on every single person, from those at the top to new graduates, to show they're adding commercial value in everything they do.'
But what does 'commercial value' mean? Keith says that it's far more than just simply an ability to understand financial basics:
'Commercial value is way beyond simply profit and loss. It's an ability to understand the whole value chain more broadly, for example, it's not simply the "cost of acquisition" from a procurement perspective, but the value of that acquisition or product to the whole business.'
The quick upskill solution
Given the broad and complex nature of commercial acumen, Keith believes this can be a hard area to train. A great place to start, though, is to align your job, and more broadly, the strategic priorities and activities of your function, to those of the organisation's C-suite. 'If what you are doing wouldn't matter to the CEO,' Says Keith. 'Why are you doing it?'
One great way to put this into action is what Google calls 'OKRs' (Objectives and Key Results). When creating OKRs, you create a set of audacious, measurable goals that put your stakeholders/customers first, and align those with your organisation's priorities. You then follow up your OKRs regularly; checking in monthly to see how you're going.
There's lots of templates and tools on the internet that can help you set up OKRs. Atlassian have developed some great downloadables on this, or you can try these ones from Rework.
6. Supplier relationships
The problem
With supply chains becoming more and more complex, relationships are now not just important, but critical, in everything we do in procurement. Yet managing them has never been more challenging – we've got to coordinate tens, if not hundreds of moving parts that may include multiple vertical and horizontal dependencies; all poised to break at any minute if we don't get things right.
The quick upskill solution
Given the complex and often personal interdependencies between supplier relationships, often learning from others with experience is the only upskilling solution, says Keith Bird, Managing Director of the Faculty. To do so, joining an industry networking program can provide unparalleled benefits.
One such program is The Faculty's own Roundtable program, which connects and facilitates collaboration between the top CPOs across Australia.
'Using our program,' Says Keith. 'I've seen some of our partners begin, and also navigate exceedingly complex supplier relationships that wouldn't have been able to do otherwise.'
The Faculty's roundtables are free for member organisations.
7. Stakeholder management
The problem
Every single person in procurement has come across issues with stakeholder management at one stage. While it's easy to blame individuals, though, often issues arise from a lack of information – and ultimately, it's easy for a stakeholder to get frustrated and hard for them to see the value procurement add when they simply don't know what's happening.
The quick upskill solution
The issue with stakeholder management, says Ron Brown, lead consultant at The Faculty, is that often, it's just impossible to know who knows what. 'So you'll often find that there are people hiding in plain sight that are clueless and getting frustrated, yet you assume they know everything. Or worse, you assume they don't need to know.'
One way to overcome this is to build out what's called a RACI board (Responsible, Accountable, Consulted and Informed). To do this, you'll need to:
Select one of the big categories for your procurement team
Write a list of stakeholders on post-its. Remember to include everyone who will be involved in the category from beginning to end, no matter how tenuous the link.
Then map out the board, moving everyone around to create a map of whose involved, who knows what, and critically, who needs information and might not be getting it.
'Keeping stakeholders appropriately consulted and informed is a great first step in stakeholder management,' says Ron.
8. Digital skills
The problem
In 2020 and beyond, there's simply no hiding from digital. In our personal lives, we're using it every day, and more and more, we're doing so in our work lives as well. Increasingly, all large organisations are undergoing massive digital transformations, if they haven't already, and procurement will need to play a big part in these, from a supplier to an implementation perspective. In short: if you haven't got digital skills, you need to get them, pronto.
The quick upskill solution
But what is 'digital'? Where do you ever start?!? While the prospect sounds daunting, it needn't be, says Euan, Procurious contributor. There's literally millions of free resources online, and a great place to start is with a brand that's synonymous with the internet itself: Google.
Google's Digital Garage provides a plethora of free, expert-level training on digital, on a range of topics that include everything from the digital business security to the basics of coding. You can check out their entire offering here.
Keith Bird, Managing Director at The Faculty, also believes that seeking out a digital mentor can be a great way to upskill:
'Admittedly, digital isn't my forte, so I've expressly sought out a digital native in our business who can teach me. A mentoring relationship can really be between anyone; it doesn't have to be an older person mentoring a younger person'
'It's more about a person with expertise mentoring someone who doesn't yet have that knowledge.'
9. Technology
The problem
We've been hearing the same message for some years now: technology is fast replacing jobs! Artificial intelligence (AI) is coming! But those that usher these warnings are in fact a bit behind: there's already a significant amount of AI in most systems we use, so the challenge now is to learn how to work with it.
There's no doubt that technology is evolving – and fast. We all need to keep up to date with the latest, but what's the latest? And how do we keep up with it?
The quick upskill solution
For all the latest in technology, says Keith Bird, Managing Director at The Faculty, you can't go past industry podcasts.
Keith recommends joining Procurious to keep up with the latest, or alternatively, listening to The Art of Procurement podcast.
10. Finance
The problem
Many outside of procurement might say that procurement and finance work in tandem – but from inside procurement teams, things often look quite different. In fact, when we're trying to focus on strategic value, our relationship with finance can look a little strained, especially if the value we're adding can't immediately be quantified on the bottom line.
The quick upskill solution
For some skills, Euan Granger, Procurious contributor, says, 'there's no substitute for some good, old-fashioned peer-to-peer learning. And when you're trying to learn about finance, there's no better place to go than, well, finance.'
If you haven't facilitated such a session before, Euan recommends, then try the following:
Get finance and procurement in the same room – this is key.
Get finance to do a toolbox talk on the key terms and metrics that matter to them – and how procurement can impact these.
Ask any questions and air any concerns – build the relationship and agree on ways of working moving forward.
'You'll be surprised at what can be achieved in one simple meeting,' Says Euan. Often being in the same room talking about what matters to each other is all that it takes for walls to come down and bridges to be built.'
More skills, more solutions
With procurement increasing in complexity, we all need to focus on rapid upskilling to continue to add value and stay relevant. To hear from the greatest minds in our industry, plus hear more of Sir Clive Woodward's game-changing performance suggestions, join us at Procurious' Big Ideas Summit 2020 on March 11 in London.
Can't make it? We're currently offering digital delegate passes for free. Grab yours here now.
Contributors
Keith Bird, Managing Director of The Faculty. Connect with Keith on Linkedin here.
Ron Brown, Principal Advisor at The Faculty. Connect with Ron Brown here.
Euan Granger, Procurious Contributor. Connect with Euan here.
Want more?
Want to learn more about in-demand skills in procurement, and all the other exciting developments and big issues our industry is facing this year? Join us to hear from Sir Clive Woodward and a stellar lineup of other speakers and industry leaders at our Big Ideas Summit. Digital Delegate tickets are currently available at no cost (for a limited time).
If you're interested in accessing market-leading industry insights and networking, express your interest in joining The Faculty's Roundtable Program here.