First the iMac, then the iPod, iPhone, iPad and the smartwatch – is the iCar next?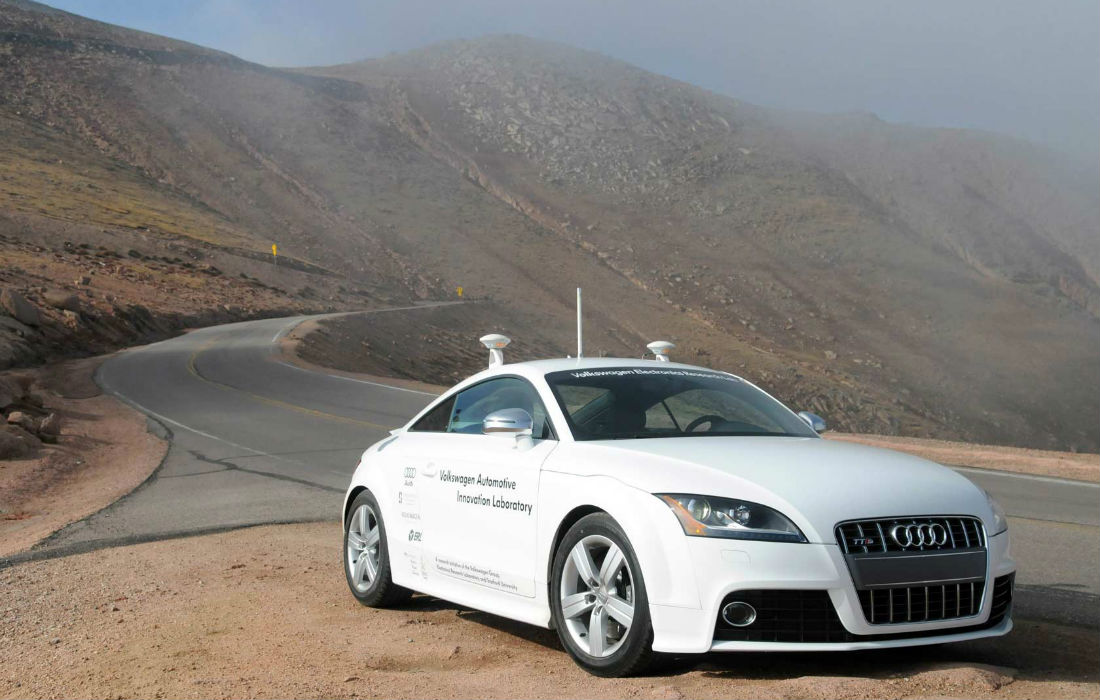 It might seem a bit far-fetched to think that the company that has revolutionised the way we communicate would expand into the electric car market, but reports in the past week suggest that we might see an Apple car as early as 2020.
Although much of this remains speculation (Apple are refusing to comment on any of the reports), there seems to be strong evidence that the tech giant may be getting ready to enter a completely new field.
Head-hunting
Apple has reportedly brought on board senior executives from both Ford and Mercedes-Benz to head up a new team at its HQ. Moves have also been made to hire employees from Ford and Tesla in the fields of car safety, renewable energy, battery and hybrid technology and car software systems.
As ever, none of this has come without issues. Elon Musk, the owner of Tesla, has been quoted as saying that Apple has been tempting Tesla employees with huge signing bonuses and salary increases, while A123 Systems, a battery technology company, is reportedly suing Apple for 'aggressively poaching' its senior engineers.
Busy Market
So, will Apple diversify its supply chain further? With the organisation rumoured to be spending $1.7 billion building a plant with Japan Display to allow it to produce its own OLED displays, is there funding available to bring a car to market inside 5 years?
There are a few big players in the electric car market to contend with. Alongside Musk's Tesla, arguably the innovation leader, automotive giant Toyota is currently top of the tree with its Prius and Lexus brands. Other notable competitors include Nissan, Porsche and Daimler, with either fully electric or hybrid vehicles.
With traditional manufacturers taking more notice of new entrants, the electric car market is wide open for innovation. Even if it took Elon Musk sharing all his designs to try to prod competitors into action.
User Experience
However, entering into this market with a vehicle is very risky. Sales of electric cars are low and margins are tight, leading people to question why anyone would want to get into the market right now. Instead, Apple may choose to focus on the user experience, something that it already has a strong reputation for.
Procurious has reported on recent developments in driverless, autonomous or technologically enhanced vehicles. As there have been for Google, there would be opportunities for Apple to develop user systems that could be fully integrated into cars. This would mean Apple was using its existing expertise, and therefore lowering its exposure and risk.
This would also open up the possibility of a partnership with one of the established players in the market, sharing innovation and development costs, plus opening up a new market for Apple. Just think how marketable a car would be with a fully integrated Apple operating system.
Even without the 'iCar', Apple can certainly play the role of disruptor that it does so well, and maybe bring the rest of the industry along too, to the benefit of the consumers. These are exciting times in the car industry and we wait with interest to see the next move.
Japan Display – http://finance.yahoo.com/news/apple-spend-1-7-billion-163417908.html
Innovation – https://hbr.org/2015/02/what-happens-if-apple-starts-making-cars
Meanwhile in related news:
Qatar inks deal for Doha Metro driverless trains
A consortium of five companies has signed an agreement to build and deliver a full-automated driverless metro system in Doha. The group consisting of Mitsubishi Heavy Industries, Mitsubishi Corporation, Hitachi, The Kinki Sharyo Co and Thales said it has received a letter of conditional acceptance from the Qatar Railways Company for the systems package for the metro project which is slated for completion in October 2019.
The package calls for turnkey construction of a fully automated driverless metro system. Included are 75 sets of three-car trains, platform screen doors, tracks, a railway yard, and systems for signaling, power distribution, telecommunications and tunnel ventilation.
The package is also expected to include maximum 20-year maintenance services for the metro system after its completion.
Read more at Arabian Supply Chain.com
West Coast port nightmare may start to end
More than seven months after the previous contract expired June 20, and after more than three months of alleged work slowdowns by West Coast longshoremen that contributed huge delays in moving containers, a tentative deal between the International Longshore and Warehouse Union (ILWU) and the Pacific Maritime Association (PMI), which represents West Coast ports and terminal, was at last reached over the weekend. "Normal" port operations were said to have started back up Saturday night.

The tentative agreement came just three days after US Labor Secretary Thomas Perez arrived in San Francisco to broker a deal with the help of a federal mediator who had joined the talks six weeks earlier. An agreement on the last remaining issue – a rather obscure one relating to use of arbitrators to settle disputes – was successfully resolved, leading to the agreement.

The contract, however, will still need to be ratified by rank and file union workers and all the companies and entities represented at the ports and terminals by the PMI. Reports are the union vote may not be held until sometime in April.
Read more at Supply Chain Digest
Companies wasting billions every year by not sharing supplier information
Global companies are wasting more than $30 billion (£20 billion) a year because they do not share information about suppliers, according to business information provider Achilles.
It says only a third of global firms across the UK, USA, Spain, Brazil and Nordic countries work collaboratively with other similar businesses to manage information about suppliers. This is despite 88 per cent of them saying domestic and international 'arms' of their company require the same details from suppliers in terms of health and safety, environment, quality, sustainability and ethics, according to a survey of supply chain professionals from 300 large businesses across the oil and gas, manufacturing, construction and utilities sectors.
Achilles chief executive Adrian Chamberlain said: "It is much more efficient when whole industries agree common standards required of all suppliers in terms of health and safety, ethics and compliance, then share the administrative burden of collecting, checking and auditing information,"
He added there was no need for firms to be nervous about sharing supplier information, as it was not commercially sensitive.
Read more at Supply Management
Citi and Etihad Airways sign supply chain finance partnership
Citi, the leading provider of cash management and trade services in the MENA region and Etihad Airways, the national airline of the United Arab Emirates, today announced the signing of an agreement to provide a Supply Chain Finance (SCF) solution to pay select suppliers.
The innovative financing program will enable Etihad Airways to unlock liquidity and pay its suppliers almost immediately through funding provided by Citi. It also offers a highly customised structure that will cater to the airline's supplier segment across the globe, and will facilitate access to liquidity across businesses of all sizes.
James Rigney, Etihad Airways' Chief Financial Officer, said: "Our suppliers are an essential part of the success of our business and we are happy to provide the tools that offer new credit and liquidity sources and accelerate their access to cash flow.
Read more at eTurboNews
In surprise move, Honda Chief to step down
Honda Motor's chief executive, Takanobu Ito, will step down in late June after six years in the top post and be succeeded by Takahiro Hachigo, a low-profile engineer with global experience, the company said in a surprise announcement on Monday.

Honda, Japan's No. 3 automaker, behind Toyota and Nissan, has hit a rough patch during the past year with quality problems that have led to multiple recalls of its popular Fit hybrid subcompact, which Mr. Ito said this month could have been caused at least in part by an aggressive sales target. Such self-inflicted setbacks were compounded by multimillion-vehicle recalls to replace airbag inflators made by a top supplier, Takata, that have so far been linked to six deaths, all in Hondas.

For the past three years, Mr. Ito, 61, a feisty former supercar engineer, has shaken up Honda's tightly knit supply chain as the automaker has sought to trim costs and find more cutting-edge technology. "I think this move is an attempt by Honda to tread a different course, with someone who upholds harmony," said Takaki Nakanishi, an auto analyst and chief executive of Nakanishi Research Institute.
Read more at The New York Times
Follow @Procurious_ on Twitter
Like Procurious on Facebook
Add us on Google+