"Beware the team building exercise" 
At first, Karen Carmichael wasn't sure that her creative streak would fit with the serious business of procurement. She loves to sing and dance in amateur theatre, which means dressing up.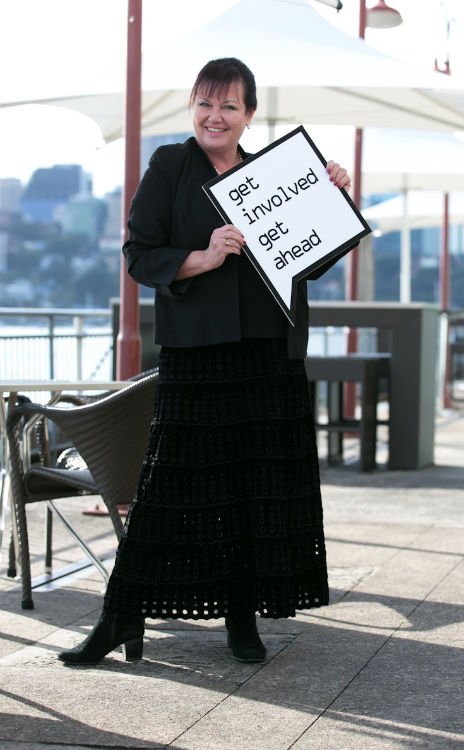 "So, beware the team building exercise, as you will need to dress up in some way. During my career I've dressed up as a leopard on stage for a divisional conference, I have been a penguin, the Mad Hatter, the Wicked Witch of the West, Santa's Elf, the Starlight Star and more. My team and I have walked through Sydney dressed as princesses and Mexicans.
"How has this shaped my professional journey? Not really sure, but I truly believe that we work with people, and people need to have fun where they work, or why get out of bed?"
Karen was most recently the Head of the Procurement Team for Singtel Optus and specialises in transformational and digital change. The experienced finance executive has a diverse career spanning retail, telco, manufacturing and engineering.
The qualified CPA was also awarded the Who's Who Worldwide Financial Management Professional of the Year 2012 for her achievements.
She's now moved into consulting to help other organisations achieve excellence in their procurement function.
Karen is a problem solver who loves a challenge and passionately believes there's always room for improvement.
"I love diversity because I get bored easily. I love to inspire people and watch them reach their true potential. Never be afraid to do something difference, even if you're not clear where it will lead you. Who knows, you may end up in procurement, like I did."
She wishes she could change people's perception of what she does for a living.
"The function of procurement is still largely seen as an administration task focused on cost-cutting. But used correctly, it's a truly strategic competitive advantage that can help business achieve their goals and drive better value from their supplier base so that customers receive what they really need at the best possible value."
Karen also likes to make a difference to the world. She was a corporate mentor for student refugees from war torn countries or whose families struggle with substance abuse or domestic violence in 2007-2009.
At the time, Karen was being treated for breast cancer. A number of the intellectually and physically handicapped students from the support unit of the school presented her with turbans to keep her then-bald head warm.
"It was the most humbling experience of my life and one I accredit for my speedy recovery."