This week we shine a light on Nils van de Winkel – a Procurious member who's decided to incorporate the network into his studies. Without further ado we're handing the floor over to Nils so he can tell you more about himself…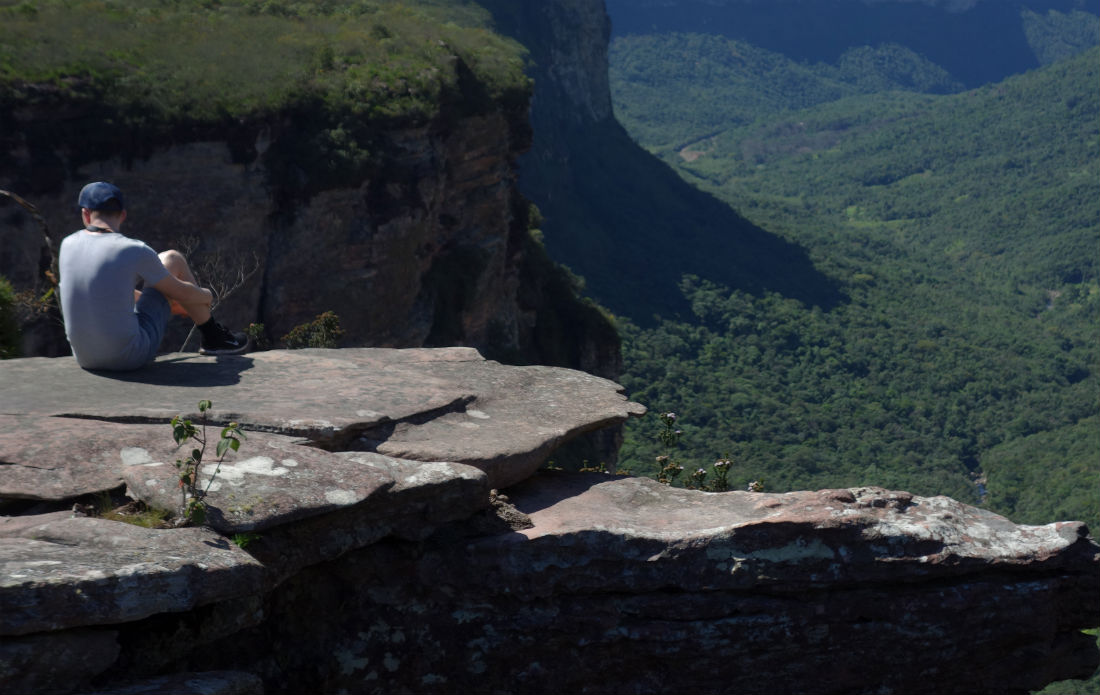 Procurious asks: What attracted you to the profession when you were originally settling on an area of study?
Nils: My interest in supply chain management and procurement in particular has been shaped by two key events during my business studies.
The first was the practical insights gained into the global workings of supply chain management whilst studying a semester in Indonesia for my bachelor in international business and management.
The second was an internship with the Dutch Chamber of Commerce in Bangkok where I was exposed to the aftermath of the 2011 monsoon floods. Many companies with direct or indirect links were adversely affected. Through information sharing seminars it became strikingly clear how companies with supply chain risk management processes accomplished to mitigate disruptions. 
Procurious: How much focus is there on supply chain management and procurement in general business studies?
Nils: In my bachelor program the main focus was on finance, marketing and intercultural aspects of global business operations. It has been more so during my master program that I have gained deeper insights into specific functions of supply chain management. Procurement in specific has not had a deep focus, however important areas such as negotiations and drawing up contracts has had a great deal of attention.
Most interestingly I found that in business studies Porter has an important place. His Value Chain model (Porter, 1985) has received considerable attention throughout both my bachelor and master degree. This model was mainly used to analyse a firm's activities and compare these with competitors to identify competitive advantages and guide strategic planning. Procurement is depicted as an important support function together with accounting, financial planning and human resource management. Given the importance of the procurement function, as this model acknowledges, I find it surprising that there was quite little focus on procurement during my bachelor and master degree compared to finance, marketing and human resources.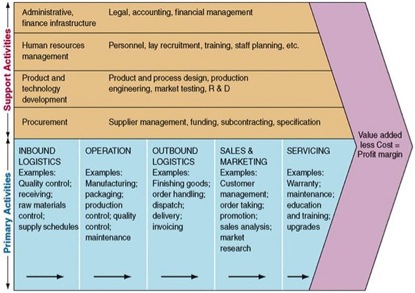 Procurious: Tell us a little bit more about your thesis, and what you hope to achieve with it.
Nils: As part of the GGSB MIB program a thesis is to be completed during your second academic year whilst employed. As a result of the exposure from my internship with the Dutch Chamber of Commerce my research will take place within the field of supply chain risk management. The focus will be on the purchasing function and how these professionals contribute to risk assessments, creation of contingency plans, and risk management.
My goal is to provide an overview of how procurement professionals have evolved in their risk assessment, creation of contingency plans, and risk management over the past decade. In addition to this I hope to identify whether there been a shift in the importance placed on certain risk categories.
Why did you join Procurious?
Nils: [Procurious member] Matthieu Baril, a GGSB alumnus, introduced me to the platform and explained its potential. So far I'm definitely not disappointed. My belief is that the best way to learn is through the experiences of others. Procurious gives the ability to see what professionals are doing and on which issues they are focussing. These types of insights are difficult to obtain without a social network specified for this field. The exposure, ability to discuss and ask questions greatly enhances ones understanding at a speed that otherwise would not be possible.
How are you using online networks [like Procurious] to help in your studies? 
Nils: Firstly, in the beginning stage of my research in order to gain a practitioner's insight into the risks that they feel are underestimated in their business and industry as well as how their perception of risks have changed over the past decade. This will help me frame my research and will ensure that the findings are of value to practitioners.
Secondly, in the later stages of my research I hope to test and validate my theories through interviews with business leaders. 
Procurious: Do you think it's important to make a name for yourself in the social space?
Nils: Over the past year I have come across great examples of young professionals that have built strong personal brands through blogs and social networks, which set them apart in a competitive job market. Social networks have made it much easier to build a strong online identity to reinforce and market your knowledge and competencies. 
Procurious: Let's turn this on its head… If you were the tutor would you make any particular recommendations to your students? 
Nils: In order to gain most from your studies it is important to relate theory to practice. As it is difficult to have a qualified job alongside full-time studies it can help to have discussions with practitioners as well as stay up to date with industry progress through company reports and other sorts of content.
One of these different content formats has been the valuable rise of online learning. There are great online classes such as Procurious' Learning page that discusses a wide variety of topics, which can help in courses and general skill development.
So far I've already seen two master students that are using Procurious to gain insights from professionals. I hope to be able to reach out to people in time to come as well in order to gain a more thorough understanding of their approaches to risk management.
Procurious: Do you think enough is being done to promote procurement as a profession?
Nils: From the direction that I have come there was little promotion for procurement. Looking at my bachelor program today I see that supply chain management has received somewhat more attention. However, general business studies still tend to be more geared towards specific finance, marketing, and human resources functions.
Then again, there are a reasonable amount of programs specifically focusing on supply chain management where I presume that the profession of procurement receives ample focus. 
Procurious: How do you envisage securing your first job in procurement?
Nils: My goal is to gain hands-on experience and an understanding of how internal processes are created to assist in supply chain risk management. Through professionals I hope to come in contact with companies that place an emphasis on its procurement department.
Procurious: What's your advice for younger students who show an interest in procurement and supply chain management?
Nils: Go out and talk to people. So far I have noticed that professionals in the field of procurement are very open and willing to share their experiences over a cup of coffee. Even through platforms such as Procurious it is easy to connect and have conversations with professionals from all over the world in order to get a deeper understanding of the specific activities in procurement.