How do you play office politics to your advantage? Here's four skills you'll need to do so.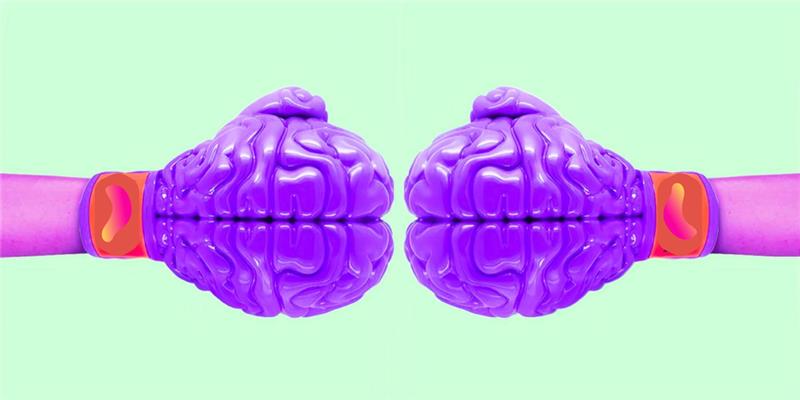 ---
Let's face it, no one, bar perhaps a few actual psychopaths, goes to work because they love the politics of it. In fact, toxic office politics is often cited as one of the key reasons people quit, and is also associated with low levels of engagement and productivity, and on the more serious side, mental health issues and stress complaints. Does this mean that politics should be avoided altogether?
Absolutely not.
Whether you like it or not, office politics are unavoidable. Even worse, if you do choose to try and avoid them, there's a lot at stake. In most offices, politics are akin to the workplace's unwritten rules, and they have the power to dictate how people should act, who gets promoted, and ultimately who enjoys career success and who doesn't. Many successful people will tell you that politics can be even more important than merit – so it's important to understand how to play them to your advantage.
Yet for many of us, politics and 'playing the game' feels like a dirty concept. Is there a way that we can advance our own interests without making our colleagues collateral damage? In other words, is there a way to play the game without selling our soul?
Knowing the difference between good and bad politics
Although many people inherently think of office politics as a bad thing, political scientist and cultural researcher Harold Laswell doesn't believe they have to be. In fact, Laswell encourages all people to think about politics as simply 'the way things are done around here' in any particular environment, and as such, know the difference between what 'good' and 'bad' politics might entail.
In any organisation, and in any role, a degree of self-promotion in order to advance interests is needed. Good politics, then, is where you do so, but not at the expense of others or your organisation's legitimate interests. For example, good politics may involve strategically making connections with important stakeholders or deliberating making an effort to better engage C-suite executives. Good politics, otherwise known as being savvy, well-networked, influential, an intelligent communicator and even a little charismatic, serve a higher purpose in that they help you get ahead – but don't sacrifice others in the meantime.
Bad politics are the opposite of this, though, and something we've all been a victim of. Bad politics are when you backstab, create rumours, or do something that you'd otherwise consider sneaky and immoral in order to advance your position. In other words, you advance yourself by sacrificing someone else. Bad politics feels bad because it is – and no amount of telling yourself that it's "worth it" or they "deserved it" should help you feel better. Unfortunately, bad politics can help you get ahead, but the success that ensues is often short-lived.
In reality, bad politics co-exists alongside good politics in most organisations. But in the best organisations, bad politics are stamped out and only good politics remain. And if you're able to hone your good political skills, success can easily be yours.
Honing your political skills
The politics of the office are a far-cry from the politics of Downing Street or the White House. Yet are the skills required to play office politics that different? Not really. Here's what culture researcher Gerald Ferris recommends are the essential skills make office politics work for you:
Social astuteness: Social astuteness is the next step beyond one of the most essential workplace traits: self-awareness. When you're socially astute, you're not just aware of yourself and your own strengths and weaknesses, but you're also aware of how others perceive you and how your behaviour impacts them. For example, if you're socially astute you'll understand that Karen from HR doesn't think too highly of procurement, and you'll be proactively working to change that.
Interpersonal influence: We've talked extensively here at Procurious about why influence is important and we're not going to stop anytime soon because it's so true – your interpersonal influence is everything. Influence, defined as your ability to affect how and what others think, is essential in managing politics. But before you dive in to influencing your own agenda at work, it's important to understand others and specifically, what their preferences and goals are. This way, you can personalise your approach to exact the greatest level of influence.
Exceptional networking: Networking skills are another of Procurious's favourite topics for good reason – they are essential to success. As we've always maintained though, networking within an organisation needs to be a two-way street, and you need to ensure that you're creating mutually beneficial relationships with people with whom you expect support from.
Sincerity: Politics has received such a bad rap before because people think it's inherently dishonest. But to the contrary, good politics requires sincerity, honestly, and openness (or at least the appearance thereof, where complete transparency isn't possible). If people around you perceive you as sincere, they're more likely to trust and believe in you, which can help with advancing your cause.
Politics may well be a dirty word, yet the outcome of playing good politics certainly is not. A plethora of research shows that having the above mentioned skills enhances not only job performance and satisfaction, but influence, salary, opportunities and advancement. So even if politics has never been your game, it's time to participate to the best of your ability – your career success depends on it.
What has been your experience with office politics? Do you typically see more bad politics than good politics? Let us know in the comments below.