What trait will be the key to your success in 2020? We believe it will be resilience, and here's why…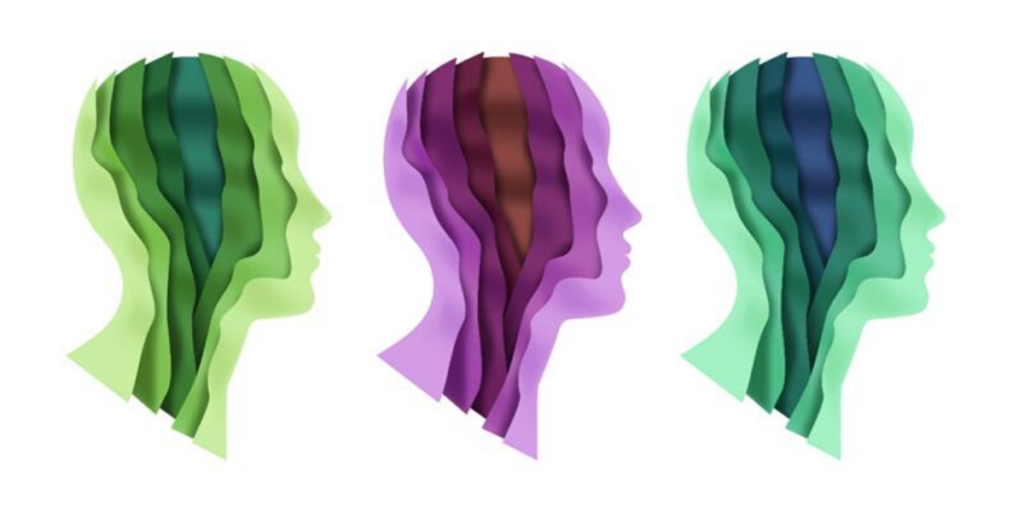 ---
Right now, no person in the entire world would call 2020 'easy.' Whether we've been challenged personally or professionally, this year has been like no other. Which is why this one particular trait is more important than ever, and it is…
Resilience.
In recent years, resilience has become somewhat of a buzzword within management circles. But what really is resilience and why do we need it?
Resilience, and more specifically, how to obtain it and use it to your advantage, has been the focus of my work for the last decade, and has inspired my now internationally-acclaimed book, Rise Warrior Rise. Through authoring my book, as well as working with numerous different organisations to help them transform their leadership capabilities through my Excelerate program, I've discovered what we can all do to build resilience and use it to accelerate our own personal and professional performance.
Doing so was the topic of my discussion with Tania Seary from Procurious, as part of the IBM Careers Bootcamp series. Here is a brief overview of what you'll learn in our podcast:
What is resilience?
Resilience is often said to be the ability to recover from adversity, and cope with change and uncertainty. But does being 'resilient' then mean that you won't experience emotions in times of stress?
Definitely not.
From my research, I've discovered that being resilient doesn't mean that you won't experience life's ups and down, in fact, it is only natural to experience these. Instead, resilience is the ability to still experience this depth and variation of emotion, but while doing so, be able to keep in touch with your best self.
In my experience, resilience is far more than what people typically describe it as. In fact, I believe resilience has another aspect to it entirely.
Discover what that is in the podcast. 
Why is resilience so important for professional and personal wellbeing? And what are the benefits of being resilient?
Resilience has become a buzzword for a reason – we all know it's important. But why?
Professionally and personally, this year has been a challenge for all of us. And even though not every year will be as difficult as this one, we'll always experience some challenges. This is exactly the reason why resilience is important – because we'll always need it.
While researching for my book and throughout my career in general, I've come across a lot of people who may not be as resilient as they could be, and that has resulted in some concerning behaviours. For example, if something bad happens to someone who isn't resilient, typically they get stressed, and then withdraw. From there, they occupy their mind with negative self-chatter, and then they can end up feeling anxious, depressed or worse.
But in good news, with resilience, the reaction can be the complete opposite. Instead of engaging in negative self-talk, those who are resilient typically tell themselves that the situation is temporary. And instead of getting stressed, their emotional and physical wellbeing stays intact, and they don't lose touch with their vision for a great life.
The benefits of being resilient extend way beyond how you react when things get tough, though. From my experience, those who are resilient are more likely to lead abundant and opulent professional lives, and also are more likely to have success with their family and personal pursuits. In summary, resilient people are more likely to lead a full and rich life, without regret.
Think this sounds wonderful? It is, and there's one more critical reason why. Learn what that is in the podcast.
How can we become more resilient?
It's clear that being resilient pays off, both personally and professionally. How do we get better at it, though?
To help, I've created a 13-step framework for people to increase their level of resilience. If that sounds daunting, don't worry – you don't need to be good at every step. Excelling at just a few steps is all you need in order to make a substantial difference.
I won't detail the 13 step framework here, but there is more information in the podcast if you're interested. One important point, though, is that you do need to develop practices to keep you strong. An area that I recommend everyone works on is that of negative self-chatter.
We all experience negative self-chatter at some point, and this is because the mind can be fickle and it often focuses on the negative. How many times have you found yourself in a situation where someone has said something awful, and it's completely ruined your day, despite many other positive things happening?
This is common, and we all need to do what we can to develop our own mechanisms to address it. For me personally, I've developed a unique routine to keep the negativity at bay. My routine includes getting up early in the morning, and doing some exercise (this might be yoga, walking or some weights). After I've done this, I then do exercises to regulate my breath. Even if I can't regulate my mind, I try to regulate my breath. Finding something to focus on, for example my breath, enables me to enter a calm state. Then, I share positive words. I find that wholly rejuvenating.
This type of self-care is critical for all of us, as it replenishes our 'fourth being.' More on that in the podcast – listen to it here. 
Remember, whoever you are and whatever your circumstances, you can build, and benefit from, resilience. I look forward to exploring the topic with you in more detail.
Roh Singh's podcast on resilience is part of our IBM Sterling Career Bootcamp. Designed to power your mind and help you excel, the Bootcamp consists of 6 electrifying podcasts with internationally renowned experts and speakers. Sign up here if you haven't already.