We've rounded up some of the biggest disruptive technology trends we expect to see in workplaces the world over in the next twelve months.
Drones and drone lanes
What: As drones have begun to take over our skies in 2015 concerns have grown over the fight for airspace.
Currently the FAA only prohibits drones from flying near airports and their associated airspace, but is this enough?
How: As we peer into the future we expect commercial delivery services from Amazon (and others) to begin rollout, as well as increased numbers of hobbyist pilots carving out lanes for themselves.
Tighter regulations will likely divide the sky with pilots of commercial and business drones utilising the 200-400 ft zone, while those using drones for recreation are limited to 200 ft and below. This will not only better promote safety in the skies but keep lanes clear for priority transport. This advantage will come into its own for those looking to improving logistics solutions in disaster zones, battlefields or delivering aid to inhospitable terrain.
Despite being used for good we should also remember that drones are already being used to the detriment of our profession. Drone surveillance is increasingly on the rise and advancements in camera technology mean drones are capable of spying on factories, warehouses and ports from afar. Thus firmly putting the threat of corporate espionage, competition and imitation back in the spotlight.
Bots
What: Chances are if you've been active on the Internet since the late 90s you'll already be familiar with one of the surprising new trends for 2016: Bots. But while the bots we've likely grown accustomed existed solely to frequent chat rooms or perform basic monitoring tasks, the bots of the future are intelligent and much like us, learn with each interaction.
Not to be confused with the likes of your Siri or Cortana (smart virtual personal assistants) living on our mobile phones and tablets, those in the know believe that bots capabilities are now so advanced they could quietly boost our productivity levels and help transform time-consuming processes.
How: In business press offices and newsrooms bots will be poised to automatically sort and tag articles, as well as actively monitor and react to social media. While we're not a point where bots can realistically replace your social media teams, automation could be used strategically to help manage the strain. Elsewhere bots will be utilised to manage stocks and HR teams will rely on them for getting new employees up to speed. We can also expect to see more automation in services like Slack, making the organisation of meetings and status updates a thing of the past.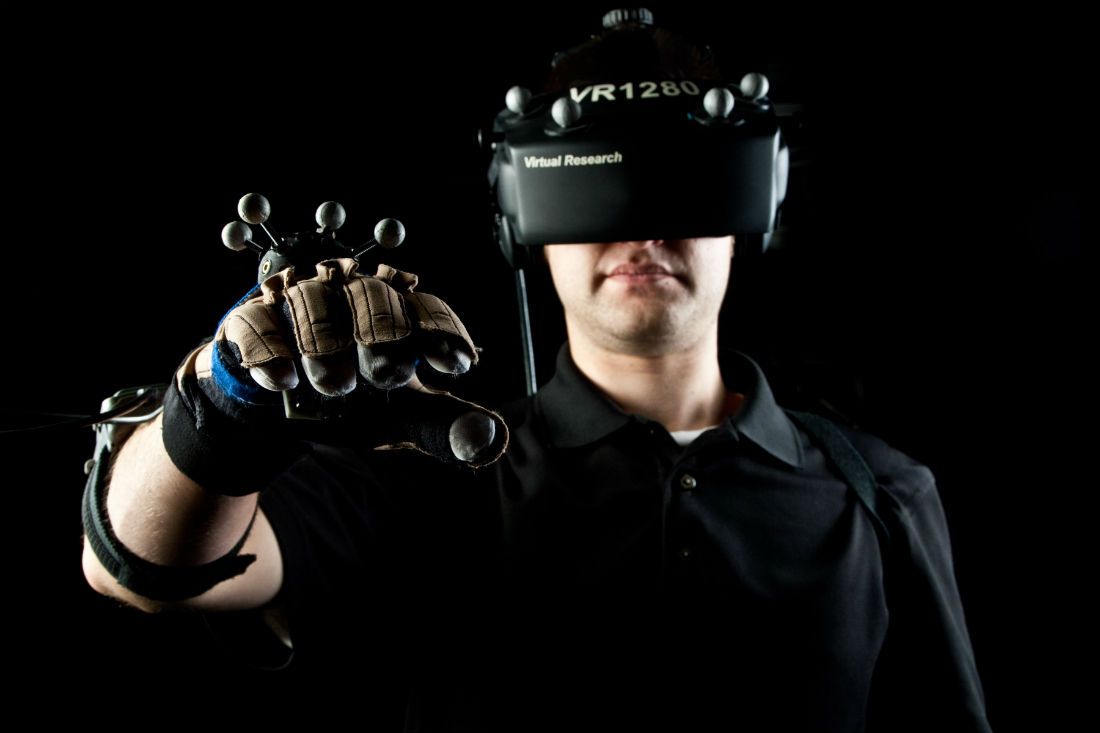 Virtual reality
What: Virtual reality (VR) has been the word on the lips of tech tastemakers since the sixties, now it looks like 2016 will finally be the year to usher in the VR dawn.
VR is best described as a computer-simulated reality. Modern technology grants us full immersion within the imagined environment through the use of a head-mounted display.
How: With backing from some of the biggest names in interactive technology (Oculus VR, Sony, Valve and Google to name but a few),
Unlike Augmented Reality (AR) which uses text, graphics and sound to add a useful extra layer of data to your immediate surroundings, VR transports the user into a carefully constructed world.
Although synonymous with gaming, virtual reality also offers-up an intriguing wealth of uses in the manufacturing, health and transport industries. Dassault Systemes – a European software company that specialise in 3D design and product life cycle management, works with organisations to ensure that costly mistakes are confined to virtual reality and the products rolling off production lines are perfect. Vehicle designers can explore the chassis of a car (both inside and out), food and drinks manufacturers can see their products on shelves, while advanced 3D modelling techniques have even recreated the Pyramids of Egypt and the Normandy D-Day landings.
Wearables
What: Despite wearable titans like Apple, Samsung, Microsoft, Fitbit, Pebble, Garmin, Xiaomi and Jawbone sewing the market up in the last few years, wearable tech is only just beginning to deliver on the promises teased at its inception.
How: Fitness bands, sports watches and smartwatches are clever pieces of kit for sure but we're on the cusp of welcoming wireless body area networks, neuroenhancers and earables which will shift wearables away from the wrists of the consumer and into real-world applications.
Think of earables as little computers that sit in your ears – according to patent reports, Apple is working on earbuds that are capable of both monitoring and relaying temperature, perspiration and heart rate. Head gestures could also be used to control electronic devices paired with the earable.
Wireless body area networks will also share similar recorded data with medical servers, computers and other interested parties. Utilising data from body-mounted sensors or ingestible devices, they will be able to keep tabs on every minutiae of employee wellbeing and the monitoring of trigger points like stress.
Plus location-aware services will be able to track movements – as manufacturing.net has noted, think of the improvements in efficiency such technology would mean in production lines: "The wearable device tracks their location, "knows" that they have moved to a new production line, creates a job transfer, assigns a new work order, and automatically starts tracking their work. There is no need for employees to interact with a computer or time clock. The technology has already taken care of that for them so they can focus on what's really important — the work at hand."
Neuroenhancers will monitor your brainwaves through electrical activity and over time collect data and make assumptions based on its recordings and observed patterns. Crucially this will allow it to pinpoint those times your concentration is at its highest, when you're at your most productive and when you should take a break.
Such innovations in wearable tech could help to lead a revolution on productivity and effectiveness in workplaces across the world, no matter what the field.