Does it pay to buy social? Can I build greater trust online? And how do I prepare my team for AI developments? We answer some of the questions and challenges on the minds of procurement leaders…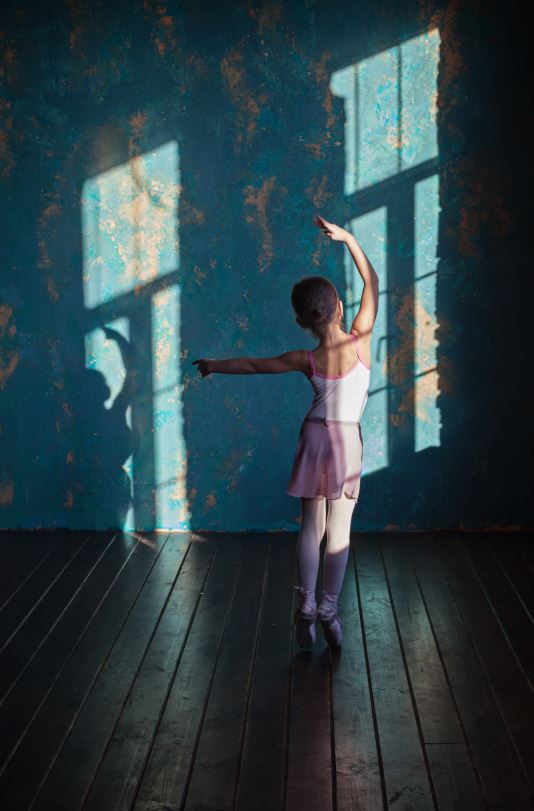 The Procurious London CPO Roundtable was sponsored by Basware. 
How do you evolve your organisation from the mindset of  "we're not doing anything bad" to actually "doing something good" ?
What happens when people who don't know what they're talking about start talking online, what does that mean for society's leaders?
With the development of RPA and AI, are we all out of a job, and when?!
How should organisations go about developing existing talent to prepare them for leadership roles?
These are just some the questions we answered at last week's  Procurious CPO London Roundtable, sponsored by Basware. Want to know the answers? Look no further…
The Buy Social Corporate Challenge
Charlie Wigglesworth, Deputy CEO – Social Enterprise UK (SEUK) gave a fascinating insight to the great work social enterprises are doing across the UK.
SEUK was established in 2002 as the national body for social enterprise. Now, with over 1200 members they strive to support social enterprises and develop the evidence base to showcase their benefits, as well as influencing policy and political agendas within UK government.
Social enterprises sit comfortably in between a charity and a private sector company. They have a clear social mission and  look to make profits to further that social mission – they are "businesses which trade for a social purpose." 
"Businesses and governments can support social enterprise in lots of ways but the best way to do good is to buy from them," explains Charlie.
They are much more likely to be better represented or minority led or based in the most deprived areas. They are more likely to employ people that wouldn't have work otherwise had work or give money where people wouldn't otherwise have had it.
Supporting these companies is good for your business because they are likely to be cheaper, more innovative and doing so gives corporations the opportunity to overlap and integrate CSR with normal business, rather than have it exist as a separate entity.
Buying social doesn't cost more money or change the procurement process  but it has significant strategic and ongoing value for communities and your business.
Of course, as Charlie admits, it can seem hard to make changes and switch your mentality from "not doing anything bad" to "doing something good". Charlie's advice is to "find opportunities locally- they may seem tiny but there can be significant opportunities. Look at where you can do things directly."
SEUK is working with a number of businesses for The Buy Social Corporate Challenge with the challenge to achieve $1 billion of procurement spend with social enterprises by 2020. Follow their progress here.   
The Conversation Century
Elizabeth Linder, Founder and CEO of The Conversational Century joined Youtube in 2007 and often thinks back to that year, a significant time for Youtube, in order to understand the social media space.
It was an exciting and life-changing time for skilled amateurs. A time that had millions of people singing in their bedrooms or racking  up millions of video views for a commentary on something they would never otherwise have been considered an expert in. Youtube ultimately offered them the opportunity to be heard.
Elizabeth is a strong believer that the internet is the best place to build trust. "The people" ( i.e. you and me) have already got this all figured out. But the reason so many people still believe the internet is destroying trust is that our leaders are still so far from getting it right! We simply don't have leaders at a political level that have invested in a voice on social media.
Some key things to remember when trying to start conversations online:
Most leaders fear that they have to move at an increased pace because of today's internet culture. You don't. Go at your own pace but keep people informed as you do it. It's ok to communicate to people that "the discussions are still in progress" or "we don't have information on this yet" so long as you're communicating something!
Believe in the power of primary sources because the public certainly do. Hearing directly from the source rather than a paper adds a lot of value to your communication. If you've ever been quoted in an article, blog or feature you'll know the producer of that piece never quite gets to the meat of what you were trying to say because you don't own the conversation or drive the discussion – they do!
Embracing in the hacker culture, i.e. making it up as you go along, is key. EU politicians, for example, only see social media as a tool for outbound communications and not for their inbound policy making. Hacker culture dictates that they need to consider the latter.
Elizabeth's take away advice on owning the social media space? "Be yourself online and talk to people in a way that lets them in but not in a way so casual that you're treating them like family."
RPA and AI – Are We All Out of A Job?
Where are we at in terms of Robotic Process Automation (RPA) and Artificial Intelligence (AI) ?  Paul Clayton, Head of New Service Development, Basware outlined the current threats and challenges.
RPA essentially replicates things that aren't easily automated; the things a human would do. Its skills lie in coding systems and inserting data. The downside to RPA is that there is no intelligence or decision making process, which means it can go very wrong!
There are four levels to AI:
Level 1:  This is the simplest form of AI and is quite prevalent today.  It's reactive and rule-based with no memory or recollection and decides what to do based on a set of rules.
Level 2:  Limited, but not long-term, memory with decisions based on recent experience. It will react to data from the things it sees.
Level 3:  These are computers that learn and have memory. They  can re-formulate their view on the world so they can make decisions and remember actions. Whilst there are Level 3 computers out there, other than C3P0 (!),  it hasn't been applied in procurement except in the areas of fraud and risk management.
Level 4:  This, fortunately, does not exist…yet! These are machines that are self aware and can form their own view on anything, redevelop their own software and change their behaviour entirely.
Levels 1 and 2 cover most of the repetitive tasks in procurement and finance. Not before long, 90 per cent of the people in this sphere wont be required.
So yes, as Paul admits, the jobs we have today won't be here tomorrow and people won't have careers in the way that we currently define "a career". But the workforce coming in today is used to their environment changing every 30 seconds,  they already expect instantaneous change and they're able to adapt quickly to something different.
Barclays' leadership development process
Jonathan Harvey – Global Head of Talent & Culture, Barclays PLC, gave us a high level overview of Barclays leadership development framework and how it compares or contrasts with other leading companies.
When Jonathan joined Barclays two years ago he was tasked with assessing whether Barclays were doing enough to embed a common set of values and to measure their progress in embedding them.
He evaluated how they were developing existing talent in preparation for leadership roles and eventually established a set of criteria for potential leaders at Barclays. This criteria demands they live by Barclays' values and inspire others to live by them and that they have leadership critical experience such as experience managing more than 1000 people, across different geographies and through different business cycles.
The most successful leaders of organisations will be those who can think the most adaptively and creatively, and that comes down to experience!
Procurious are hosting CPO roundtables on 30th May, 19th September and 14th November. If you're a CPO and would like to attend one of our roundtables in person please contact Olga Luscombe via [email protected] to request an invitation.