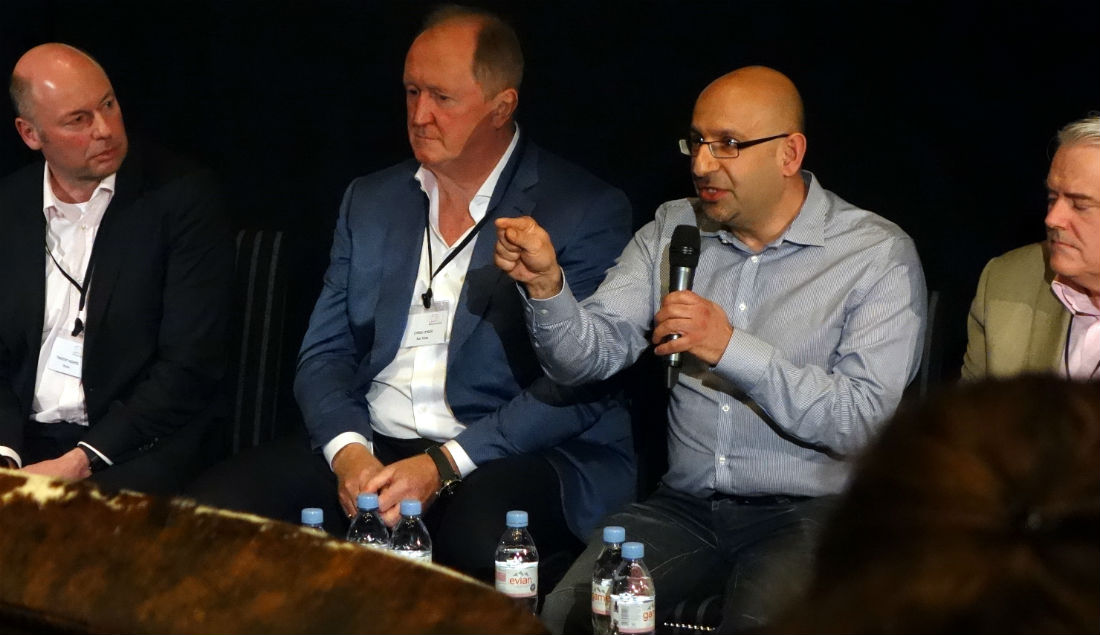 I've said this before, but I think we get the supply chains we deserve.
As consumers we want the cheapest possible clothes, mangos in the middle of winter, low cost technology products and effective cosmetics.
When you couple these consumer preferences with the fact that the major players in our supply chains are ultimately answerable to shareholders whose sole motivation is a dollar return on investment, a level of unscrupulous supply chain behaviour appears inevitable.
We can blame big companies, CEO's, CPO's, suppliers or third party contractors all we want, but under the current model, consumers have to take some responsibility for what happens in our supply chains. It's consumers that drive the competition and at the moment that demand seems to be based around convenience and price over everything else.
Are CSR and profit diametrically opposed?
Reading and writing endless stories on unethical supply chain practices has prompted me to think on these market dynamics a lot and to be completely honest, I struggle to come up with an answer as to how we can integrate social concerns and ethical business practices into a model that is in its very essence, profit driven.
For me, the two seem to be at odds with one another. That's why I was interested to hear Professor Olinga Ta'eed speak about the importance of social accounting and including social metrics in our company reporting at the Procurious Big Ideas summit two weeks ago.
For a long time I've been sceptical about companies' commitment to CSR and ethical corporate behaviour, they've always looked a little fluffy to me. Sure, it looks great on a webpage or in a brochure, but I can't help but feel the majority (not all) of these initiatives are window dressing for marketing purposes or simply box ticking for the benefit of an audit.
I believe the reason that CSR initiatives have been fluffy for so long is that it is intrinsically difficult to measure something so subjective, so sentimental and we all know that (brace yourself for a painfully over used business mantra) "if you can't measure it you can't manage it".
A shining light?
Olinga and the team at Seratio have set out to address this predicament with the development of a Social Earnings Ratio (S/E). A business metric designed to provide an insight into a firm's social performance. The S/E metric claims to:
"Harness the full breadth and depth of information in the social impact marketplace to create visualizations that uncover key insights, translate any index or metric into a comprehensive set of measurements generated specifically for you. The S/E metric can be applied to whole organisations, projects and processes across public, private, third and community sectors."
It is hoped that the S/E metric will be rolled out to one billion businesses by 2020. It has already gained traction in the UK with the Social Value Act 2012 and the Modern Slavery Act 2015.
The Model T Ford
As I mentioned earlier, social reporting is very much in its infancy. Many firms try to report on it, but the lack of a common metric, or group of metrics, has meant there has no been real standard for reporting success in this area. This combined with the vast amounts of time and resources required to carry out these initiatives had lead to an approach of reporting social value that has been piecemeal at best. This is precisely why the S/E metric was designed with the following parameters in mind, price, consistency, comparability, speed and accessibility.
Olinga outlined that the S/E metric can provide a window into a firms social performance in 10 minutes and for a cost of only five pounds.
It may be early days now, Olinga referred to the SER as a model T Ford for measuring social value, but perhaps if can we start to generate solid comparable social metrics, consumers will start taking companies ethical performances more seriously when considering purchases. Achieve this and perhaps it's possible to envision a more sustainable and just global supply chain.