Disney, Walmart and other big players have partnered with Humanity United to launch Working Capital, a $23 million early-stage venture fund aimed at creating scalable, ethical supply chain innovations.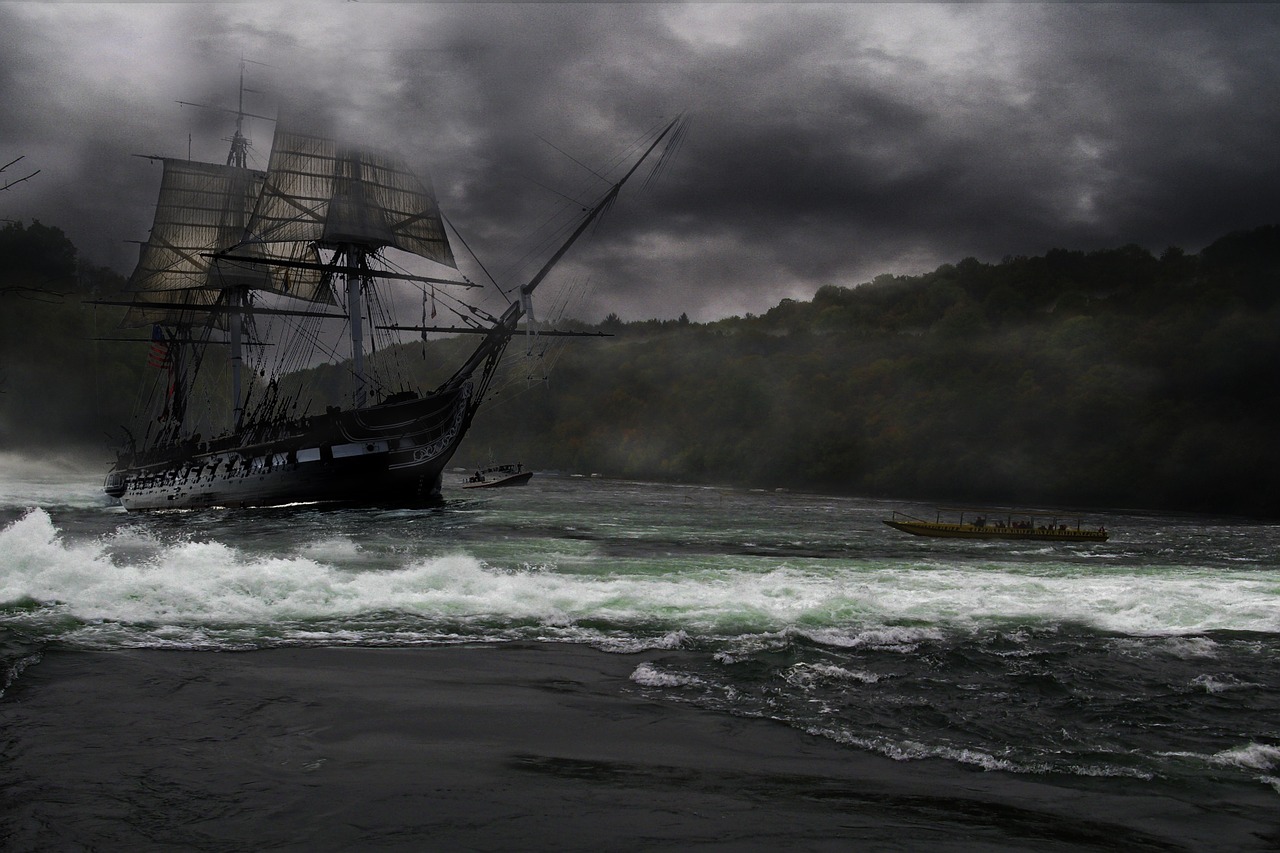 Image: Royal Navy Brig "Acorn" chasing a slaver vessel in 1841, by Montague Dawson.
In 1808, the Royal Navy established the Preventative Squadron, tasked with suppressing the Atlantic slave trade by patrolling the coast of West Africa. By 1860 the Squadron had captured 1,600 slave ships and freed 150,000 Africans. In the meantime, America fought a long and bloody civil war before the Emancipation Proclamation could finally be enforced through all regions.
Abolition in the 19th century – in the very simplest terms – was driven firstly by a change in the law, then enforced with the barrel of a British frigate's cannon or a Union Army soldier's rifled musket.
In today's fight against modern slavery, we're seeing a new wave of legislation, including the UN Global Compact, the UK's Modern Slavery Act, France's Duty of Vigilance law, Holland's Child Labour Due Diligence law, and similar legislation being considered in Switzerland and Australia. Yet, as we know, the insidious nature of modern slavery means the perpetrators are considerably more difficult to identify than they were 200 years ago. That's why modern slavers must be fought not with guns, but with tech solutions that remove their sources of income.      
Big names behind venture launch
Working Capital was launched by Humanity United last week with the goal of "accelerating supply chain innovations to enable corporations to operate more transparently and ethically around the world". The launch made headlines due to the leading brands that are on-board with Working Capital, including: Walmart Foundation, C&A Foundation, Stardust Equity, Open Society Foundations (Soros Economic Development Fund), The Ray and Dagmar Dolby Family Fund, and The Walt Disney Company. The fund also received £2.5 million in sidecar grant funding from the UK's Department for International Development.
Ed Marcum, Managing Director at Working Capital, said in a statement that "There is a growing market demand for more transparent and responsible corporate supply chains. We see an opportunity to invest in emerging solutions that will meet the demands of large multinational corporations while also benefiting millions of vulnerable workers."
A press release from Humanity United says the fund focuses on product traceability, worker engagement, sourcing platforms, risk assessment, and ethical recruiting tools by investing in emerging technologies such as blockchain, machine learning, artificial intelligence, digital identity and Internet of Things (IoT) solutions. 
Two tech platforms that are about to be scaled up
 At present, Working Capital's portfolio of slavery-fighting tech solutions lists two organisations:
Provenance: Described as "Fairtrade on the Blockchain", Provenance is a technology platform that uses blockchain to enable brands, suppliers, and stakeholders to trace products along their journey from producer to consumer.
Ulula: A software and data analytics platform that allows organizations to engage with workers in real time to measure and monitor labour-related risks, creating more responsible global supply chains.
Watch this space
As companies such as Provenance and Ulula use this cash injection to maximise their impact, be prepared for the appearance of anti-slavery plug-ins to existing systems or even mobile Apps that rate and lock-out the use of risky suppliers.
While 19th century slavery was fought on the battlefields and on the high seas, the 21st-century frontline exists on the smartphones of procurement professionals around the globe. 
---
In other Procurement news this week:
 Germany's biggest trade union strikes
About 260 companies were affected by thousands of striking metal and engineering workers in Germany last week.
The IG Metall union wants an 8% pay rise and reduced hours on full-time pay to enable workers to care for children or elderly or sick relatives. The IG Metall union has 3.9 million members.
The companies involved are currently willing to negotiate on pay not on reduced hours.
Read more: https://www.reuters.com/article/us-germany-wages/german-industrial-workers-start-24-hour-strikes-in-row-over-pay-hours-idUSKBN1FK0GA
Bananas threatened with extinction as history repeats itself
The Cavendish, the world's most popular type of banana, is facing extinction as a fungus known as the Panama Disease takes hold.
The first strain of Panama disease, known as Race One, wiped out the Gros Michel banana in the 1950s, previously the world's most popular banana.
The current strain (Race Four) now attacks Cavendish and other cultivars. 47% of bananas grown worldwide are Cavendish, with 55 million tonnes grown per year.
Read more: http://www.bbc.com/news/uk-england-35131751
Facebook reports more active users, less time spent on site
Users spent approximately 5% less time on Facebook, which translates to around 50 million hours a day, from October to December 2017.
Facebook's Mark Zuckerberg commented that the priority was encouraging more personal interaction among users. Active users rose 14% to 2.13 billion people in the same three months.
Facebook's annual advertising revenues jumped 47% to over $40 billion, while profits jumped 56% to $16 billion. Despite these figures, the company is adjusting its News Feed to prioritise posts from friends and family and make sponsored content less prominent.
Read more: http://www.bbc.com/news/business-42893051