Public sector procurement frequently evokes the image of red tape, governance, and over-the-top bureaucracy. The truth is something else entirely.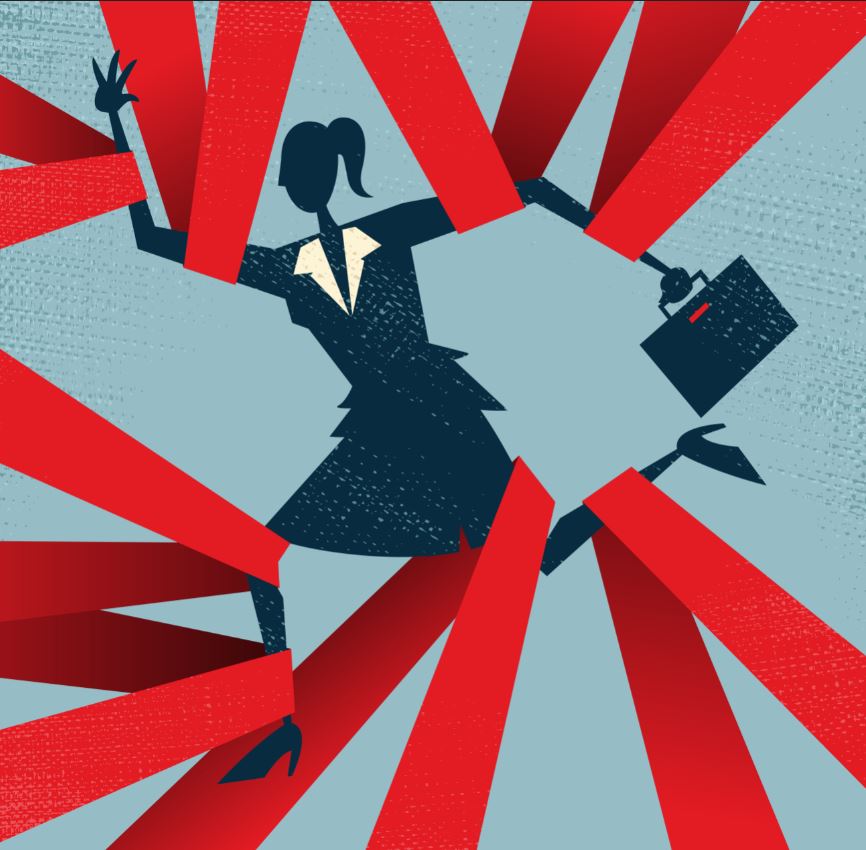 This article was written by Kate Brown, Head of Procurement for the Eastern Shire Purchasing Organisation (ESPO)
It's that time of year again when the new students are heading off to University. And as usual, perennial favourites such as IT, law and sociology remain the courses in most demand for another year.
Sadly it would seem that procurement hasn't made the top 10 most popular courses list again. I would imagine it would struggle to make the top 20. So what needs to be done to raise procurement's profile and help attract new, exciting talent to our profession?
We all need to do our bit to help raise the profile of our profession. It's not uncommon for those at graduate entry level to come for an interview with us with little understanding of what the role of a procurement officer actually entails.
So clearly there's a job to be done to help educate school leavers and graduates as to what a career in procurement has to offer – beyond buying things and saving money. As we all know, it's a challenging and varied career and CPOs are increasingly becoming important members of most boardrooms.
Challenging the Public Perceptions
In the public sector, we have a reasonable pool of procurement talent available. However, attracting new and experienced professionals from outside of our sector has always been a challenge. It's fair to say that in our experience, we see limited movement from private to public sector or vice versa.
There's always been the perception that the public sector is less challenging, but far too bureaucratic. The Government's continuing spending squeeze isn't helping things either. Many candidates are keen to avoid the public sector altogether because of fears over long-term job security.
However, the public sector has a lot to offer both those starting out in their procurement careers, and experienced practitioners alike.
For example, as a professional buying organisation for the public sector, we work with and provide national solutions for a wide variety of customers. These include local and central government, schools, universities, hospitals and charities, through to unique organisations such as the House of Commons and the Royal Opera House.
Our procurement officers procure a vast range of goods and services. From asbestos removal services to biomass, from catering equipment to domiciliary care, from training services to wheeled bins, and everything in between. So it's a diverse and challenging environment in which to work and requires a whole raft of commercial skills.
Of course, salaries are always going to be part of the debate for anyone considering taking a role in procurement, but there are obvious advantages here too.
As you would expect, everything in the public sector is transparent. There's a published salary for each pay grade, and a clear pathway for moving up the career ladder. And flexible working is offered to allow for a better work-life balance.
Growth and Success
In a bid to attract graduates to ESPO and grow our own talent we launched our graduate recruitment scheme in 1984.
Each year we take three or four individuals on to our graduate programme to train to work as procurement officers. Each trainee is assigned to a team and is given a mentor to support their progress through the scheme.
Our graduates work with us full-time and one day per week they attend university to study for their MCIPS qualification. This training is funded by us and our graduates are also given time to study and sit for their exams. We currently employ 30 of our past graduates and five current trainees. This makes up a total of 74 per cent of our procurement staff.
I am a graduate of the scheme and worked my way up to my current position as head of procurement. Our first ever trainee is now our head of catalogue and supply chain, so we've both proved that career progression within the public sector is possible.
Hope for the Future
There are many advantages to working in public sector procurement. It can be an attractive place for people to come and learn the trade, receive the support they need to further their training, and enjoy a diverse and challenging career.
Business and management was the most popular university course chosen this year. Surely there's hope that procurement's popularity will start to rise in future.
Clearly its profile needs a shake up and regardless of whether you choose to be in public or a private sector organisation with the right focus and enthusiasm, both paths will offer a challenging and rewarding career for those starting their working life.
The Procurious Boot Camp will increase your stamina, get you in the best career shape of your life and help you to punch above your weight.
It's not too late to sign up. Enlist here and get access to our 15 free podcasts from some of the best career coaches around. Don't miss out – your career will thank you for it!