Following on from our review of the Purchasing Managers Index (or PMI) last week, Procurious continues its look into procurement performance indicators. This week we are focusing on the CIPS Risk Index.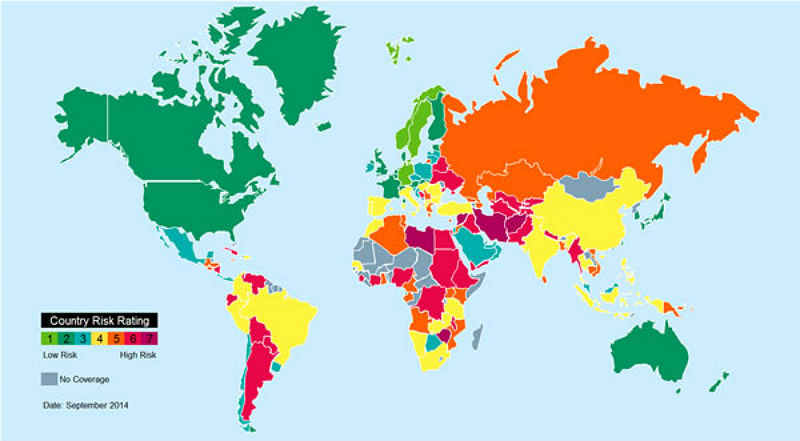 The CIPS Risk Index is a tool developed by CIPS and powered by Dun and Bradstreet (D&B). It has been designed to give procurement and supply chain professionals a country-by-country understanding of the risks that exist within their supply chain.
The index is generated through a number of unique assessments that are undertaken by D&B's economics team and provides an individual country-based score for 132 countries. CIPS suggests that these country-based scores can be aggregated to indicate overall supply chain risk.
For procurement professionals that want to understand the details behind the high level risks pointed out by risk index, CIPS provides monthly Country RiskLine reports and more detailed quarterly Country Insight reports. These reports provide a more in-depth look into the political, economic and social risks present in countries and how these impact purchasing activities.
When calculating the index, D&B takes into account the following categories:
Short-term economic outlook.
Long-term potential
Market potential
FX risk
Transfer risk
Business environment quality
Business continuity
Insecurity/civil disorder risk
Expropriation/nationalisation risk.
To find out more about the CIPS Risk Index click here.