The pandemic has many people worried about job security. But you can take steps today to prepare for your future.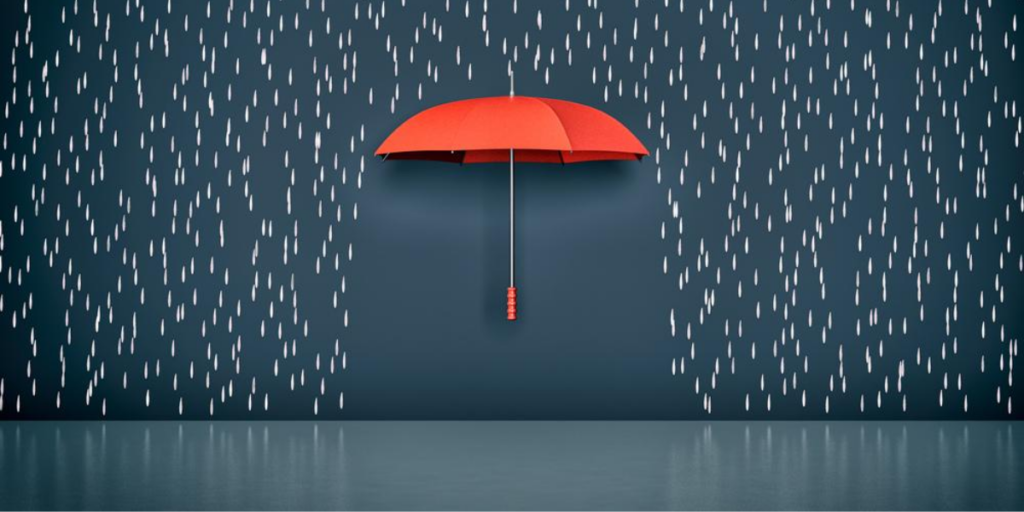 ---
The pandemic has a lot of us on edge, especially about work.
In fact, 30% of us are feeling less secure in their job than a month ago, shows research from YouGov.
It's hard not to feel stressed when employment decisions seem out of your control.
But you actually have more power over your next career move than you might think.
We asked top procurement recruitment experts on preparing for a bright future, no matter what goes on in the world.
Here's their advice on being proactive and influencing your procurement destiny.
Currently looking for a new job? You should check out this helpful advice.
Step 1. Take heart
First of all, take courage in the procurement profession's future.
That's the advice of Mark Holyoake, Managing Director of New York-based Holyoake Search.
"It's never a nice feeling to have to worry about your job security, and my heart obviously goes out to those who have already been laid off, or furloughed, as a result of this pandemic," Holyoake says.
"That all being said, my message for supply management professionals who are in the market for a new job right now is actually a positive one. Procurement hasn't been nearly as badly hit as other areas within the business; and over the past few months, it's actually taken on a more important role than ever at many companies."
Holyoake says a shift in procurement strategy means companies will seek to reduce cost, increase working capital, better manage unpredictable supply & demand patterns, and protect against supplier risk.
"That is going to require them to hire new talent into the company," Holyoake says. "While some are undoubtedly still under a hiring freeze, our observation is that the job market is starting to turn a corner and job confidence over the next twelve months is relatively high."
So if you haven't found the right role yet, or even if you're happy in your job for now but you're concerned about the future, there are new opportunities on the horizon.
Step 2. Beef up your online reputation
You can't control if your CV or resume lands on top of the recruiting pile.
But you can stay top of mind with an active online presence – boosting your credibility.
Are you the kind of person that rarely engages with your online network? You're missing out.
"Online presence is vital to get noticed in today's digital world," says Imelda Walsh, Manager at The Source – a boutique procurement recruitment firm in Melbourne.
So jump in and join the ranks of those who offer meaningful, regular contributions on social platforms. In return, you'll build your network, keep up with industry developments, and you could even get headhunted.
Take LinkedIn for example.
"HR, hiring managers and recruiters are using LinkedIn to search for talent at all levels and have been for the past few years," Walsh says.
That's why Walsh suggests these steps:
Develop content and share it on LinkedIn to show you are a thought leader in your area. This will help you build a community, get noticed, and assist with building your personal brand.
Contribute to your network by liking, sharing and posting relevant content.
Be specific about the value you can bring to a role or organisation in your LinkedIn Profile.
Treat your LinkedIn like an online resume; include your responsibilities and achievements on each recent role on your LinkedIn profile.
And the best time to start is now, says recruiter Mark Holyoake.
"Just by being more active on LinkedIn, sharing relevant articles, and participating in discussions with others from the wider procurement community, candidates are raising their visibility among prospective employers and those who already work for them, long before they go to submit a resume," Holyoake says. "This is the edge you will need to stand out among your competition."
But LinkedIn is only one platform, of course. You should be active wherever your potential employers are, says Naseem Malik, Managing Partner at MRA Global Sourcing, a specialist procurement and logistics recruitment firm in Illinois, USA.
On top of that, Malik suggests starting a blog to demonstrate your area of expertise, or even finding relevant volunteering opportunities with non-profits or charities.
Likewise, you might consider taking leadership roles in professional associations, and seeking out speaking engagements. You never know where your next opportunity will come from.
Step 3. Acquire in-demand 'hard' skills
Impressing potential employers and recruiters online is only one part of the equation, of course. You also need the practical skills to land a new gig or get promoted.
What skills do employers want right now? Risk management, says Malik.
"We have observed a keen focus from procurement executives on risk, both in regards to response and mitigation."
These skills include:
Supply Chain Mapping
Many companies were caught off-guard when China went into lockdown, Malik explains.
"Procurement groups that had previously invested in obtaining deeper transparency across their supply chain, down to lower-tier suppliers, were able to quickly adapt and identify which suppliers, commodities, and facilities were affected early into the outbreak," Malik says.
"This skill is of critical importance, lest we encounter another unprecedented event in the future."
Contract Management
During the pandemic, thousands of suppliers have claimed "force majeure" declarations as their businesses have grappled with crippling circumstances, says Malik.
"Being able to collaborate with legal teams to build in contractual protections to mitigate future risk, and understanding nuances between different governing laws across the globe is the desired skill set for procurement employers moving forward," Malik explains.
Supplier Risk Technology Aptitude
"As Deloitte's 2019 CPO Survey reveals, "most CPOs are often not satisfied with the results of their digital technologies, especially when managing supply chain risk and supplier relationships,'" says Malik.
"This gap has surely been amplified in 2020, and additional investment in supplier risk technology is a certainty since companies need to have their hands on the pulse of the risk factors for their key vendors, especially from a business continuity and financial solvency perspective. Professionals who familiarise themselves with this technology will separate themselves from the pack."
4. Keep learning
Malik also advises procurement professionals to learn about rapidly changing technologies that affect the industry, like AI, Blockchain, and big data.
Tech know-how also includes communication tools that are firmly part of office life – Zoom, Slack, Microsoft Teams, Google Meet, etc.
You likely won't get any training on how to use these tools if you join a new company. You'll be expected to know and use them, so now's the time to practise.
Additionally, Malik says it's wise to pursue industry certification and take the opportunity to continue your education.
"There are tonnes of free webinars to learn and hone skills, stay sharp, and develop new areas of expertise," says Malik.
5. Sharpen your 'soft' skills
Right along those 'hard' skills, you should take the opportunity to work on your 'soft' skills, says recruiter Mark Holyoake.
"Of course, your ability to negotiate a killer contract should not be dismissed, but having the soft skills needed to gauge a situation and read behavioural clues to determine your course of action, as well as communicate your ideas and strategies, is arguably more vital to success in the modern procurement function," Holyoake says.
Some soft skills that naturally fit procurement are:
trading skills or street smarts
self-awareness
empathy
self-confidence
resilience
appreciation of simplicity
boldness
And don't worry if these don't come naturally to you. With enough practise, you can master any of them. Google even has a free online course in soft skills, if you fancy it.
Despite the name 'soft', these skills are more important than you might realise.
85% of your job success comes from soft skills, with only 15% from hard skills, according to 2016 research from Harvard University, the Carnegie Foundation and Stanford Research Center.
6. Take care of you
Finally, take time to look after yourself, says Holyoake. And that's doubly true in these strange times.
"Ensure you make time for your physical and mental health while you're engaged in your job search," Holyoake says.
"Don't forget to give time to your relationships and the people who are supporting you like family and friends, too. It might sound counterproductive, but by taking some time for yourself, you'll have more energy and focus."
Join Procurious to connect with 40,000 other ambitious procurement professionals and get free access to networking, industry news, training and much more.