Want to know what it takes to really make it in the procurement world? Cognitive tech expertise? A firm background in supply management? Nope – 72% of the ISM and ThomasNet 30 Under 30 Stars agree there's another, essential ingredient to success…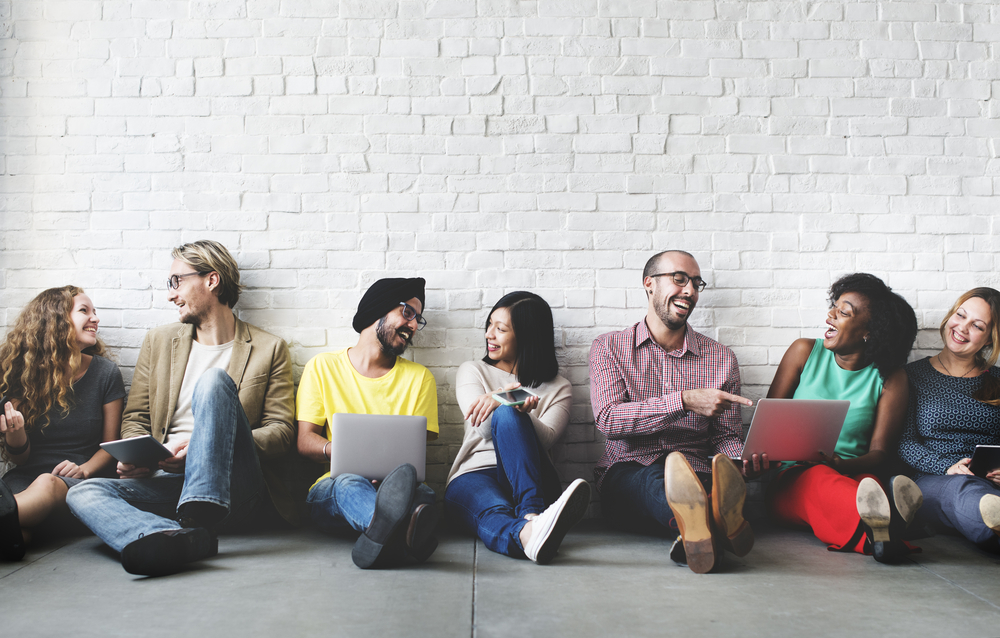 Last month, THOMASNET and ISM announced the  winners of the 30 Under 30 Rising Supply Chain Stars award, presenting the profession with an inspirational batch of role models who are sure to attract more Millennials to the supply management profession.
Procurious has been lucky enough to sit down with many of the winners to find out what the award means to them, what it takes to be a 30 Under 30 Rising Star and how they embarked on a career in supply management in the first place. We'll be revealing all of our findings throughout this series of articles but first up, what key skills are the winners acing?
You can forget prioritising the development of your tech skills. It turns out that communication is absolutely the crowning glory of all procurement skills.
Communication is king
72 per cent of 30 Under 30 winners named communication as one of the top three skills that have been essential for their success, which is unsurprising given the nature of most procurement and supply roles. Nick Imison, Subcontract Administrator at Northrop Grumman Systems Corp,  reminded us, "You often have an extremely short period of time to capture someone's attention, explain why you need to go down a given path and  effectively relay what it is you're trying to accomplish."
Corey Gutafson, Senior Buyer at Deluxe Corporation, explained that he had to hone his communication skills very quickly at the start of his career. "If I'd had to do a five-minute presentation when I was in high school, I might have passed out from nervousness.  But communication in supply management is HUGE! Whether it's via email, on the phone, presenting online or in person, we're always talking with many different stakeholders and suppliers. If you're not a good communicator, you're going to have a difficult time."
Barbara Noseda knows a thing or two about communicating under different circumstances. As a Global Sourcing Associate at Johnson & Johnson, she is very much in a global role which might mean she begins the day focusing on Europe and ends it with Africa. As such, she sees enormous value in being conscious of global differences and managing these, as well as being able to communicate effectively internally. "I'm a big fan of CQ (Cultural Intelligence) and I think it should be given much more importance. But internal communication is also important. As a sourcing associate, I often find myself talking with CEOs, having  to explain what I want and packaging it in a way that means they see the benefits."
Know your data
"It might be cliché but in today's world you have more data at your fingertips than ever, which means data analysis skills are crucial" says Matthew Montana, Category Lead at Pacific Gas and Electric Company. "It's important to be able to manipulate data and use it to your advantage." Indeed, 45 per cent of the 30 Under 30 Stars rated data analytics as one of the top three skills for procurement professionals.
Imison describes data analysis as the "ability to look at a given situation and provide some sort of useful evaluation, such as selecting the best path to go down from a financial perspective."
But being great at data analytics isn't just about … well,  being great at data analytics.  Gustafson has found his data skills have worked wonders for his relationships with senior team members. "It's helped me develop some strong relationships with some of my older colleagues. I help them with analysing data and they can  help me with things like contract terms or negotiation tactics. If you don't have tech savviness, it can take four or five hours to do a 20 minute job due to lack of efficiency."
You can't go wrong with a generous helping of these key skills either…
Some of the other key skills highlighted by the 30 Under 30 winners include:
Team work
Adaptability
Dependability
Perseverance
Flexibility
Empathy
Time management
It's interesting to see that the majority of skills highlighted are "soft skills" (although we hate calling them that!)
Abhishek Dahiya, former Chief of Staff for Global Materials Dell Technologies,  thinks it's important to stay up to date with the latest developments in the industry. "An openness to learning things that are out of the scope of your job makes you perfect for that job!"
And, of course you can't go wrong with a persistent attitude, even if it's in the form of some good old-fashioned relentless pestering as Amanda DeCook, Sourcing Associate A.T. Kearney, points out. "Sometimes you have to have the confidence to just go for it; pick up the phone and cold call a supplier. It can be scary but the worst-case scenario is that they won't answer. And if they don't, embrace that can-do attitude and keep calling (whether it's three or four times) until they do!"