One of the key topics at the Big Ideas Summit 2015 was the concept of innovation in procurement and the supply chain. Many organisations look for innovative solutions from suppliers, but how easy are these to come by? And are suppliers rewarded for this?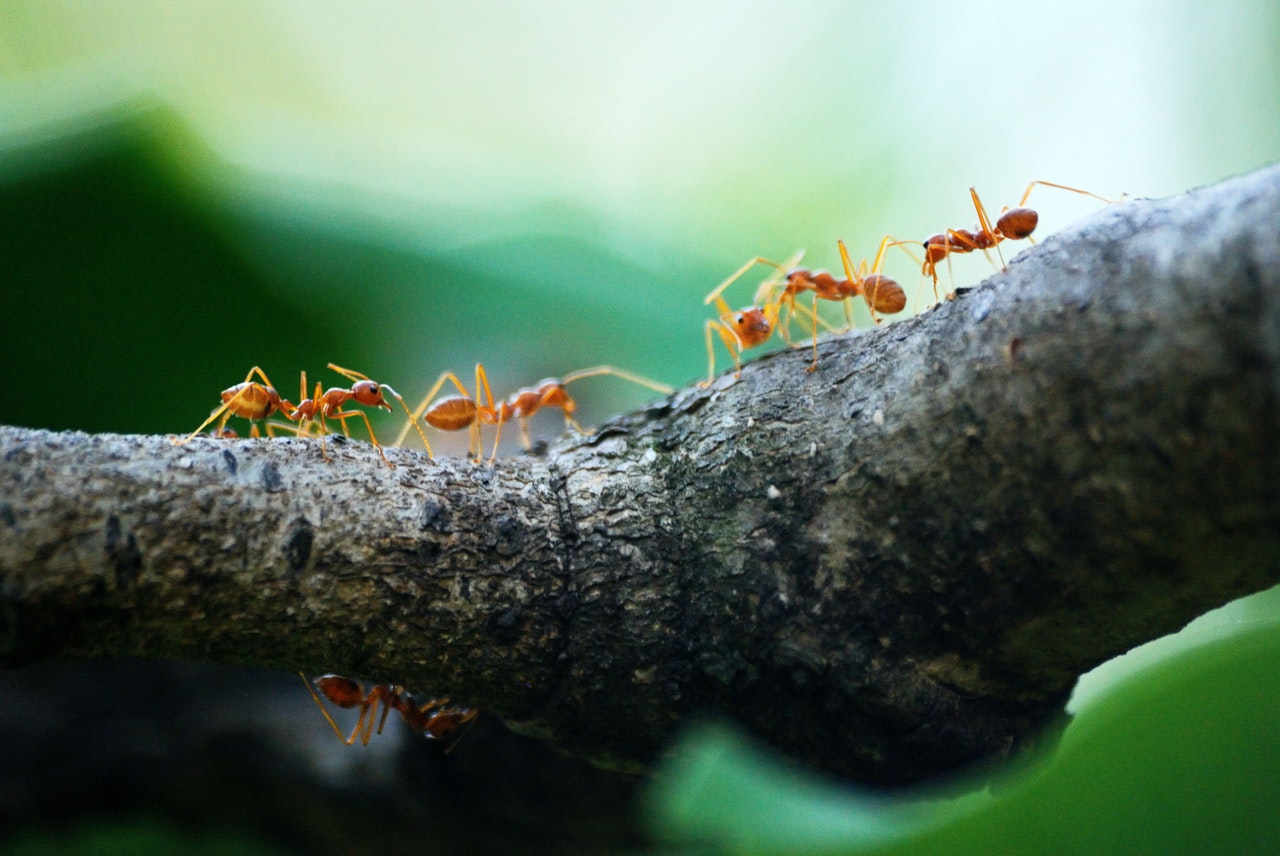 Saying that innovation is a key pillar for an organisation, and actually being able to successfully embed an innovation strategy, are two very different things. Supplier innovation can be tricky to nail down and many procurement departments are not looking in the right areas.
How it can work
For some organisations, it's about working with the right suppliers. Craig Muhlhauser, CEO of Celestica, spoke at the Procurement Leaders 'Ovation' event in July, and spoke about how he brings about innovations for his organisation and for the companies they supply to.
According to Muhlhauser, both organisations need to be open to change in ways of working and ask questions in order to understand the other party's point of view. Where procurement is concerned, Muhlhauser believes that the profession needs to be less prescriptive to suppliers, leave specifications more open and use the expertise of the supplier to uncover innovation.
This collaborative working relationship has successfully borne fruit across a number of industries. In the automotive industry, Brose, a German-based supplier, worked closely with its customers to produce a new door unit, way ahead of its rivals in terms of quality and innovation.
The key for Brose had been procurement on two sides – their customer, but also internally in order to allow them to build collaboration and trust with their own suppliers to make innovation a reality. Supplier collaboration has also helped to improve supply chain sustainability in the NHS in the UK and led to GAP Inc. being named the winner of the GT Nexus Innovation Award 2015.
Both positive examples have highlighted the work of procurement in supporting the innovation.
Why it fails
Failure to generate innovation, or sustain innovation in the supply chain can come down to a number of factors, although it would be hard to pinpoint one in particular as a key culprit.
A common issue can be with one or both parties not fully engaging in the process. In the Brose example, one supplier involved had to make a financial commitment before a production contract was signed. Payments like this are certainly not common, but here help to build the commitment and trust between the two parties.
Strategy is another common issue. Where strategy is too rigid, or where the strategy is simply pointing to procurement savings, innovation will suffer as the parties in question have approached it with the wrong mind-set. Where innovation is seen as a step to future learning and opportunity, research has shown that it is more likely to endure.
The other side to the strategy argument is that often procurement functions do not formalise the innovation process. Formal programmes are often reliant on senior stakeholder buy-in, something that procurement may struggle with if they lack credibility in the organisation.
Just Reward
While formal programmes and investment can help to drive innovation, it's worth remembering that rewards or incentives for innovation will help the process. In some cases, procurement has been tasked with saving money, so spending more to achieve innovation is not rewarded.
Suppliers who feel like they will be supported and rewarded are more likely to go the extra mile and suggest innovation to procurement. Building incentivisation into contracts can help to formalise the relationship and underline the support on both sides.
The Real Question
"Is procurement open to innovation?"
That's the real question. There are good examples of innovation in procurement and supply chains, but plenty more where there is inactivity or hesitance. Have we as procurement professionals been painted into a corner, where savings and the bottom line are the only things that are considered?
We better hope not, or, as Craig Muhlhauser argued, it's adapt or cease to exist.
Have you got any good examples of innovation in your procurement department or supply chain? How do you encourage it? Let us know on Procurious!
Here are some other stories that are vying for our attention this week:
FTSE edges towards 6,000 after China shock
The FTSE 100 was down 2.9 per cent in the first minutes of trading this morning, after stocks in China closed more than eight per cent lower. The market was at 6,014 points, its lowest this year. If it falls below 6,000, it would be the first time it has fallen that low since the end of 2012.
The selloff came after a chaotic day of trading on Friday, when weaker than expected manufacturing data caused European markets to plummet. The FTSE closed 2.8 per cent lower, while the S&P 500 crashed below 2,000 points for the first time since February this year.
Meanwhile the Vix volatility index, also known as the "fear index", spiked 16 per cent to 22.2 points. The Chicago Board Option Exchange Volatility Index is thought to be a gauge of investors' nerves.
Markets had spent the past few days falling steadily, as investors worried the Chinese central bank would stop its support of the stock markets.
Read more on City A.M.
Hills chief defends close links with Woolworths' Masters hardware chain
The new chief executive of battling Hills Ltd has defended an outsourcing deal for the company's iconic Hills hoist clotheslines and garden products that means a large chunk of the range is sold through Woolworths' ailing Masters hardware chain.
Grant Logan, who took over as chief executive of Hills from Ted Pretty in May 2015, says Hills shareholders will need to be patient as the company marks its 70th anniversary because it will take time to restore profits across the company to an acceptable level after major upheaval and transformation, which have resulted in the Hills share price tumbling to a record low.
Mr Logan also admitted that the integration of some of the businesses that Hills bought over the past couple of years had been handled poorly and exacerbated problems as the company transformed from an old-world manufacturer to one focused on security systems, communications and health services. "We moved too quickly and as a result, we wobbled our supply chain," Mr Logan said on Monday.
Heavy write-downs foreshadowed on August 7 triggered a slide to a bottom-line loss of $86 million for 2014-15. This compared with a net profit after tax of $24.8 million a year ago.
Read more at The Sydney Morning Herald
Gap to test 'Fast Fashion' model in select stores
The San Francisco-based apparel retailer said it plans to test small batches of product in its Gap stores this spring and then quickly buy more if the goods are selling.
Popularised by fast-fashion chains like H&M

,

the model allows retailers to jump on trends and quickly adapt to changing shopper behaviour. The strategy has underpinned a turnaround at Gap's Old Navy unit, which has posted a string of sales gains. This spring will mark the first time the retailer is using it at its namesake division, where sales have slumped. Gap Chief Executive Art Peck said on a conference call that the company was trying to build this capability as quickly as it can.
In addition to sourcing goods faster, Gap has hired new executives and closed underperforming stores. Profit fell to $219 million for the three months to Aug. 1, from $332 million a year ago, partly because of charges related to the Gap brand overhaul. The company said it expects to record $130 million to $140 million in restructuring charges for the year, including for the store closures.
Read more at The Wall Street Journal
GCC airport construction 2015-19 to grow by 8 per cent
The GCC's airport construction market will grow at a compound annual growth rate (CAGR) of 7.86 per cent between 2014 and 2019, a report has found. TechNavio's report, Airport Construction Market in the GCC Countries 2015-2019, states that airports offer numerous economic benefits to the region.
"GCC countries are well-known worldwide for the infrastructural achievements" provided by airports, such as job creation, tourism, and the facilitation of imports and exports.
"The oil-rich countries, in their efforts toward economic diversification, are investing heavily in transport infrastructure, such as roads, railroads, and airports," the report continues.
Additionally, international events such as World Expo 2020 in Dubai, Qatar National Vision 2030, and 2022 FIFA World Cup in Qatar, "considered as brand-building events by the respective nations, have necessitated massive airport construction activity in these countries", the report adds.
Read more at Arabian Supply Chain
NHS competition could waste millions says Labour, after Care UK complaints
Labour has warned that the NHS could be forced to spend millions on competition lawyers after the UK's biggest private healthcare provider demanded an immediate investigation into a decision to award an elective care contract to a local health trust.
Care UK has been branded a bad loser after lodging a complaint with the NHS watchdog Monitor over the management of a contract by commissioners in north London.
Monitor has now begun an investigation into the decision by four GP-led clinical commissioning groups (CCGs) to award a contract to the Barking, Havering and Redbridge University Hospitals NHS Trust. The trust said it was extremely disappointed by the investigation and warned that it would delay the opening of a care centre.
Andrew Gwynne, the shadow health minister, said the new competition rules could force the NHS to waste millions on competition lawyers.
Read more at The Guardian