Creating a personal brand as a procurement leader not only helps you do your job better but also boosts your professional standing. So, how do you begin?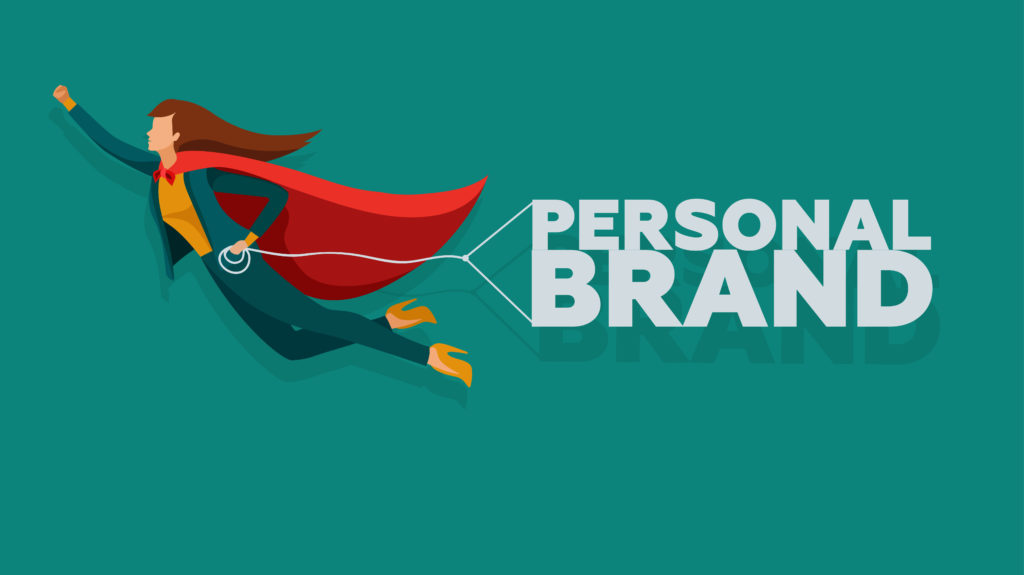 'Personal brand' seemed such a strange expression to me the first time I heard it.
It sounded like something one of those Gen Z Influencer types would talk about on a beach while flogging an internet get-rich-quick scheme.
Little did I know that building a personal brand would – in time – become a leadership imperative.
Or, crazier still, that one day I would be helping executives develop personal brands while uploading selfie videos of my large, round head onto the internet as a career coach at Executive Career Jump.
The benefits of a personal brand
Whatever your main challenge as a future procurement leader – be it attracting talent, supplier engagement or driving innovation – all these pressures can be reduced by building a strong personal brand.
More and more, jobseekers are told to 'pick a leader, not a job'. So a strong personal brand will help you no end with recruitment.
It's not only great for doing your job but also excellent for your career prospects.
When you build a strong personal brand, you're rarely short of career development, mentoring or employment opportunities.
It is estimated that in today's digital era 65% of decisions by key stakeholders are made in advance, before you have ever met them. Their decision is almost exclusively based on what they can find out about you online – on social media and on your website.
So what you're putting out there for people to see is super-important.
It should be strategically positioned and well thought-out.
Three steps to (brand) heaven
Eddie Cochran famously sang that there are 'three steps to heaven'. Below is a simple three-step process to help establish a strong personal brand as a procurement leader – and then continue to enhance it.
Push yourself out of that comfort zone and give it a go … you'll be surprised at the results.
STEP 1 – GET YOUR HOUSE IN ORDER
Anything on the internet is findable.
And you will be judged on the basis of what you put out there.
So decide what you want to stand for (make it authentic) and then undertake an online clean-up. There are even apps that can help with this audit process.
Do you have posts out there that you wouldn't want customers or employers to see? Take them down.
A drunken rant or risqué material? That should definitely go.
Even the pictures in which you appear are important.
I knew one guy who was overlooked for a job offer despite interviewing well as in one of his pictures on social media was next to someone who was smoking cannabis.
He may have never even touched the stuff, but – fairly or unfairly – hiring him was seen as a risk.
STEP 2 – START PRODUCING ONLINE CONTENT
Once you have your house in order, you need to start producing online content and getting your message out there.
The ROI on this isn't instant but if you're consistent it will be significant. Besides, it's free to use platforms like LinkedIn!
First, you need to decide what you want your personal brand to be. Make sure it is real and authentic.
Next work out which stakeholder groups you want to impress or attract most right now.
It's like building up a buyer persona in a marketing exercise.
For example, you may decide that you want your personal brand to be synonymous with promoting the procurement profession as a career of choice and that your biggest priority right now is recruiting entry-level procurement analysts.
That's your audience.
You could give a name to the person you want to attract . . . 'Graduate Grace', for example.
Now start writing articles, producing videos and sharing posts that help promote the profession and will appeal to 'Graduate Grace'.
Simple as that.
STEP 3 – CONVERT ONLINE BRANDING TO OFFLINE OPPORTUNITY
When you start gaining momentum and building an online brand and community you'll create an ecosystem that generates offline opportunities, too.
So grab them with both hands. Appear on panels, start mentoring, go to events and deliver talks. Network with peers.
Delivering on your online brand in person is a powerful thing and will only continue to bring you satisfaction and tangible benefits.
Good luck with the journey. Keep striving and experiment often. Use these 3 simple steps to build and maintain your brand – and reap the benefits.
This article was written by CPO Roundtable attendee & Founder at Executive Career Jump, Andrew MacAskill.
In 2020, we will be holding CPO Roundtable events in London and Edinburgh. If you are interested in attending one of these events, please contact Laura Hine by clicking here.