How's your calendar looking these days? Busy schedule? Yeah us too…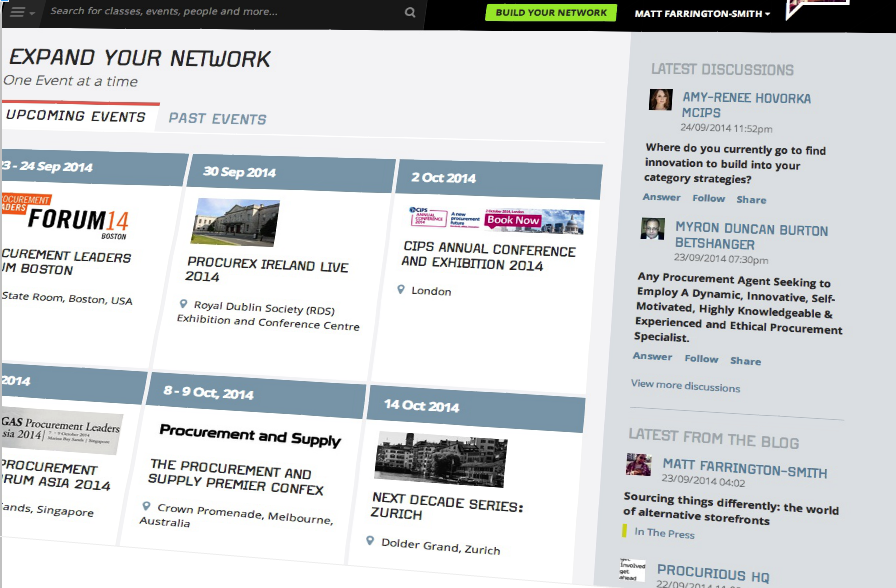 We'd love nothing more than to alleviate your calendar clashes, but we wouldn't be doing our job properly if we didn't offer you a tempting timetable of the hottest events in procurement to swallow all of your free time…
Regular Procurious users will already be well-versed in the benefits of the Events hub, but for those who are yet to dabble here's a primer:
How? Just pay a visit to our Events page to view all future listings. Clicking on an event will take you to a dedicated page where you can discover more about the day(s). Think essential info like the programme, speakers, fee, and other Procurious members who might be thinking of attending.
What's more, all Events on Procurious are searchable – utilise the search box to narrow down your options and hone-in on your event of choice.
Your RSVP
State your intentions by RSVPing to an event. Thinking of putting in an appearance? Just select the 'I am going' or 'maybe' options. If you really don't think you'll make it, there's no shame in declining the invite.
Your RSVP will also be viewable to the other members of Procurious via a post that appears in their Community feed.
All Event listings are archived too, so if you're feeling nostalgic you can also view past events. This is a great place to catch-up with attendees – you can reminisce by leaving comments on the page.
Apps to the rescue!
When it comes to managing your time digitally, you're better off ditching your phone's default calendar and embracing one of the excellent third-party alternatives…
We couldn't resist making a few recommendations:
For iOS: We'd scrimp for either Sunrise or Fantastical (now in its second iteration).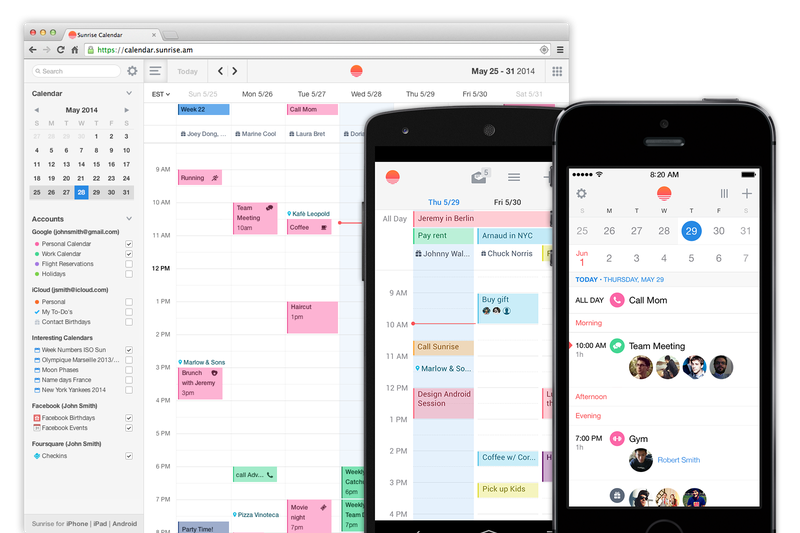 Android user? Good news! Sunrise is also available for Android devices – we'd also point you in the direction of both aCalendar and Today Calendar.
For the Windows Phone users among you, Chronos is certainly worth a look-in. In addition the default app has also just been updated with new features, so if you have a moment to spare – check it out.