NOW is the time to start a robust process to select, fund and implement a new technology system.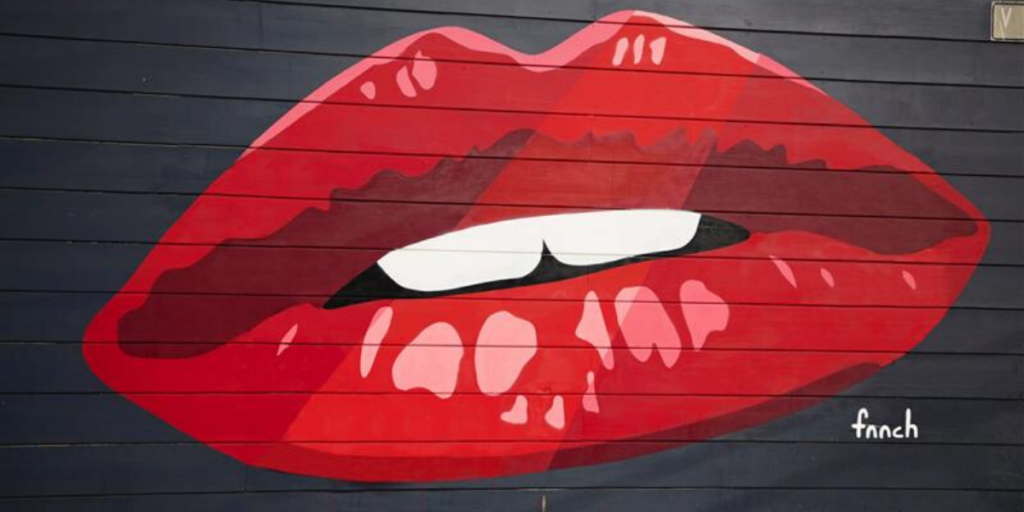 ---
Your CFO needs some love right now – supply chain isn't something they've had to worry about much before…because you had it all covered!! For the first time in their careers they've had to get into the details of how you keep it all going. Your poor pandemic-battle-scarred CFO is now looking for some new ways to mitigate future business continuity risks.
Procurement and supply chain leaders around the world have the answers to future potential business disruption woes – what's needed is some serious investment in technology!
COVID-19 has placed the risk of future global supply chain disruptions at the top of the C-suite's agenda. Not wanting to be caught out again, company leaders are desperate for a better, faster way to recover the next time a crisis strikes.
Their eyes are firmly fixed on supply chain.
So, it's time to wipe the dust of all those technology business cases – and get on Zoom, pucker up to the c-level and ask for the cash.
It's the right time
The pandemic caught us out. It stripped away the luxury of time, revealing the real supply chain risks that we knew had been lurking just below the water line for years.
The tide went out and our weaknesses were exposed – a lack of visibility into our multi-layered supply chains, an overdependence on single geographies and single supply source and a lack of agility to pivot and close the supply gaps.
As we move forward, supplier risk, supplier collaboration, value analysis, cost reduction, quality, and compliance will be more important than ever.
NOW is the time to start a robust process to select, fund and implement a new technology system.
How to pucker up
But how can you make sure you select the right system and construct a convincing business case, especially when budgets are being slashed across the board?
Here's your guide to technology selection and adoption, pulled together from years of experience.
Step One – make sure you meet the business needs
It starts with understanding needs. As procurement and supply chain pros, we all know how to run a solid needs analysis….so I don't need to labour this point.
To decide what works for your company and suppliers, remember the 80/20 rule. For example, if 80% of your spend is on contingent labour, you are better off looking at a system that specialises in that functionality.
What system is best?
Once you know your company needs, it's time to narrow down the provider playing field.
This can get confusing, because you might pick your top three and accidentally end up comparing apples to oranges. One system could be a full end-to-end suite, and you're comparing it to a contract management point solution and a sourcing tool!
It's easy to get overwhelmed; there are literally hundreds of e-procurement technology suppliers in the marketplace right now.
About 10 years ago we saw a big push towards 'best of breed' solutions. There were very few fully-integrated suites that were intuitive and easy to use. Plus, a lot of companies had budget limitations, so they looked to point solutions for contracts, P2P, sourcing, supplier management, analytics, etc.
That worked for a while, but then it became a nightmare to maintain all those integrations and the systems lacked true interoperability.
Then came the race for fully integrated suites, which led to the likes of SAP Ariba, Coupa, Ivalua and Jaggaer who emerged to lead the pack today.
Will the strong preference for the fully integrated suites continue? That remains to be seen. One thing is for sure, we will see a thinning out of the market as some of the best of breed start-ups struggle for cash.
But only you will know what's right for your company.
Finding the love…and the cash
Once you've chosen your tech system, it's time to get senior-level buy-in. How can you make your case convincing?
It comes down to giving a clear, compelling 'why'. Why now? Why this system? What will it mean for the company?
Some great messaging that would resonate with the c-suite right now would be:
Systems give transparency
Systems give control
Systems give confidence
As well as these overarching messages, you should tailor specific business case messaging and justification for investment in your system for different members of the c-suite. For example:
Chief Executive Officer – mitigate business continuity risk and future profitability
Chief Financial Officer – cost control and visibility
Chief Marketing Officer – reputation risk, protecting brands and fostering innovation
Head of Operations – efficiency and continuity
Financial Controller – well, it's obviously about control!
Another tip for developing your business case messaging is to reach out to your online peer community and look through social media, to find stories that support your reasons for investing in tech.
There's nothing the c-level likes more than to do better (or avoid the same mistakes) than the competition. Your stories and examples on how peers are handling problems will be a powerful tool for motivating your senior leadership team to invest in your recommended technology.
Keep a c-suite huddle
It's critical to ensure you have a wide base of support across the senior leadership team so that your project has strong foundations.
Stay close to the c-suite throughout the project. Don't ever assume the support you secure today will endure. Keep them regularly updated to ensure your technology project stays top of mind (and the corporate strategic priority list!).
Also, beware the trophy-seeking sponsor who could be using your supply chain technology project as a pawn in their political power play. It is always difficult to pick these people, but the wrong choice could threaten your project's success. You don't want everything to go down the drain when your board sponsor's career bets don't pay off.
Ensure change management isn't funded out of small change
Business cases for tech have always focussed on headcount reductions (hard numbers based on FTEs taken out of Accounts Payable, administration etc) and efficiencies (more of a soft number) on the value side, and licensing and implementation on the cost side for investment in technology. Don't forget to also factor in the total cost of ownership. Customisation costs, implementation, and productivity losses and gains are all important financial considerations.
All of these cost and other benefits are important, but you must ensure you include a significant budget for change management, training, user implementation.
As a profession, we have not had enough focus on how to implement technology; that's our weak point. It's difficult to ensure the organisation is gaining the full benefit of the system they have invested in – and for the most part, we do a pretty lousy job of it.

That's because these are change management projects, not technology projects. It's so little about systems and so much about the people who use them.
Too often, the implementation budget is the first thing to go when CFOs want a quick financial win. Don't fall prey to their argument that people will work it out, or that it's all straightforward. That logic is precisely how and why many technology projects fail.
Fiercely guard your change management budget, and make sure you have a dedicated project team to make it a success.
You can do this
This is your chance to step up and lead, showing your potential for a more senior role.
Given the high failure rate of these systems right now, it may be a high-risk strategy to take on the leadership of a procurement or supply chain technology implementation. But with risk comes reward; your successful project will be a great asset to your career progression and increase your visibility.
More importantly, it will prove that you understand the business and know how to solve complex issues.
As we work our way through this latest supply chain disruption, we are (sadly) capturing the real costs of this pandemic and will have much stronger financial proof points for investment in technology.
If this kind of disruption happens again, we know the magnitude of what it is going to cost. So we must put systems in place that will respond much faster to mitigate these potential losses.
Now is the time to step up and put forward your argument for investment. We may never have such a fertile and receptive audience as we do right now.
Act now, while the spotlight is on supply chain. Don't waste a crisis.
This blog is an excerpt from a talk given by Procurious founder Tania Seary, as part of the SIG Procurement Technology Summit. Want even more expert advice on choosing and implementing a new procurement technology system? Register for Matt Stewart's podcast series