This news blast has a distinctively oriental flavour – with a brief stopover in Ottawa (Canada), and Vietnam (once part of Imperial China) for good measure.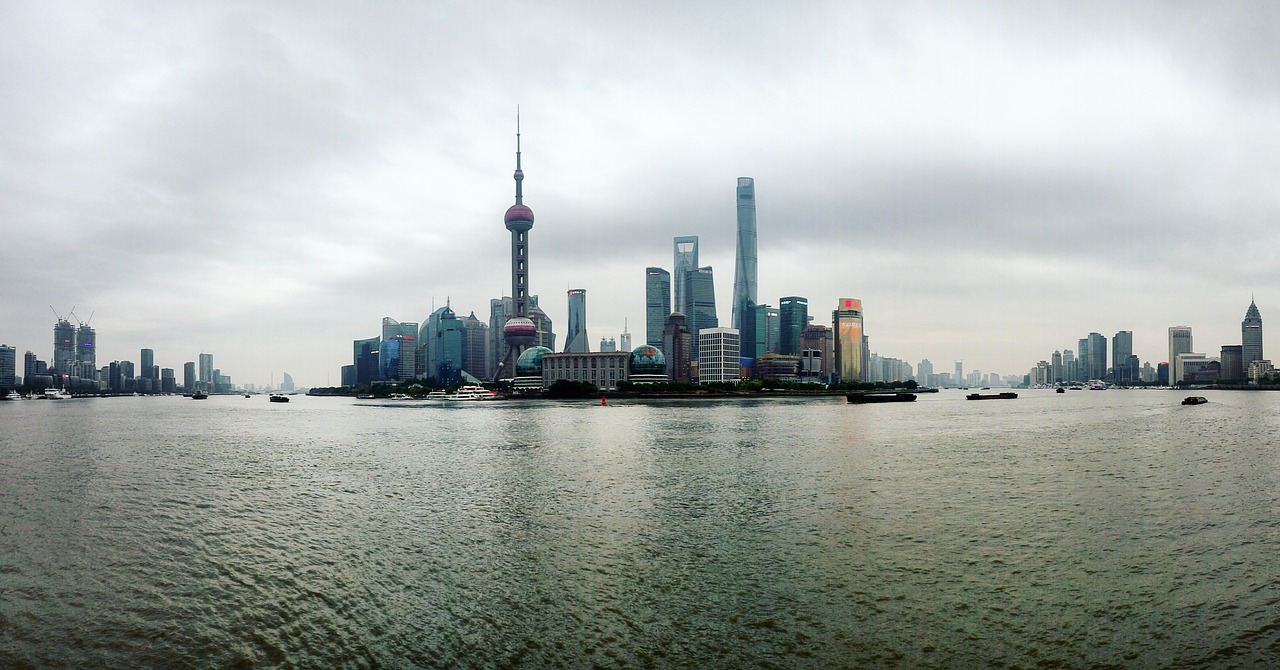 DHL Supply Chain to invest 173 million in logistics infrastructure in China
DHL Supply Chain has announced it will commit a further £90 million in China as its strategy gains traction. This is on the back of £83 million that was committed in 2013, bringing the total committed to £173 million.
The funds will support the expansion of its network across China and in particular, six additional state-of-the-art logistics facilities scheduled for completion by 2020. The confirmed locations are Guangzhou, Hangzhou, Wuhan, Shenyang, Shenzhen and Shanghai Waigaoqiao Free Trade Zone.
Oscar de Bok, Chief Executive Officer of DHL Supply Chain Asia Pacific, said: "By working closely with our customers who provide us with their demand forecast, we have a clear roadmap of the locations we need to be in; as well as the level of the services required. In China alone, DSC will expand its warehouse facilities and transport capacities by 50 percent over the next three years."
DHL recently opened its state-of-the art Chengdu Logistics Centre facility in western China. Located in Xindu district, the Chengdu Logistics Centre is a key strategic investment by DHL Supply Chain to support continued economic growth in the western region.
Read more at Supply Chain Digital
World supply chains under most threat from economic risk 
CIPS' Q3 2014 Risk Index has found that while supply chain risk in the Middle East and sub-Saharan Africa has increased, neither the Ebola outbreak nor the advance of the Islamic State has led to a significant increase in international supply chain risk. Instead, it is the economic slowdown in Germany and China that could jeopardise supply chains, it found.
However, the index, which analyses socio-economic, physical trade and business continuity, also found that supply chain risk has reduced for the twelfth consecutive month to 77.9 in Q3 from 78.1 in Q2. The index reached an all-time peak of 82.4 in Q3 2013. Supply chain risk has thus far been checked by the relative economic stability of the world's three most important contributors to world supply chains, the USA, China and Germany, but that could change in Q4 as the economies of both Germany and China look increasingly fragile.
The combination of Russian sanctions, the rise of Euro-scepticism and a reduction in demand for German products, could see Germany lose its position as the most reliable component of world trade, the index suggested.
Concerns are also growing in China over an economic slowdown, with the World Bank urging the country to slash its growth target for 2015.  Local government and industrial sectors in the country are struggling to pay back loans taken out during the 2008-09 crash.
Read more at Supply Management
Ebay signs deal with Shanghai logistic provider
Global e-commerce giant eBay has signed a strategic agreement with Shanghai-based logistics service provider Winit Corporation to allow Chinese vendors to easily sell to overseas buyers.
Winit will provide eBay sellers with one-stop cross-border supply chain services to allow quicker delivery from overseas warehouse to buyers. This comes as a result of cross-border e-commerce transactions picking up in recent years.
John Lin, Vice President of eBay and Managing Director of eBay China, including Hong Kong and Taiwan, said: "Through our collaboration with Winit we hope Chinese exporters can leverage the comprehensive warehousing service to play a more important role in global trade and to better connect Chinese exporters with global buyers.
The "shipping first, selling later" model enables Chinese sellers to compete with overseas counterparts by improving delivery efficiency and save logistics costs and customs clearance trouble. After Chinese sellers' merchandise is shipped to an overseas warehouse, local buyers can select their own courier services to have their packages delivered to their doorstep.
Read more at Digital Supply Chain
China makers Bitland, BYD to join Chromebook supply chain in 2015
Following China-based application processor (AP) supplier Rockchip's entry into the Chromebook industry, China-based end device makers are also expected to join the Chromebook supply chain, according to information Digitimes Research has collected from the Greater China supply chain.
China-based Bitland and BYD will start producing Chromebooks for brand vendors in 2015 and they will be among only a handful of makers capable of making the device. Digitimes Research believes Google's recruitment of Rockchip into the Chromebook camp is meant to expand the the device's supply chain.
Currently, most non-Samsung Chromebooks available in the market are produced by Quanta Computer, while Compal Electronics has a small amount of orders from Acer and Lenovo. Samsung Electronics manufactures its Chromebooks in house.
In 2015, Google is looking to relax the entry barriers to its Chromebook supply chain by expanding its partnerships with chipmakers and manufacturers. Bitland and BYD are both expected to enter the Chromebook supply chain because of Rockchip. Lenovo is also expected to launch products using their platforms.
Read more at Digitimes
News from elsewhere in the world…
Vietnam becoming vital link in supply chain
With a booming manufacturing market, Vietnam has rapidly become a crucial link in the Southeast Asian air cargo supply chain, with 25 percent of its exports being shipped via air cargo.
This week, businesses in the developing country sent a message that they are ready to compete on the world stage by launching a new cargo airline and moving forward on a new cargo handling facility. Ho Chi Minh City-based Vietjet Aviation has announced the start of its new affiliate, Vietjet Air Cargo, which it says will operate 28 routes by the end of this year and increase that total to 39 in 2015.
At this stage, Do Xuan Quang, managing director of Vietjet Air Cargo, said the new carrier does not own any planes but is negotiating with other interline carriers to offer charter cargo services domestically and internationally. "There is a huge potential for air cargo in Vietnam," he said. "Currently this service is mainly offered by international airlines."
Currently, the parent company, three-year-old VietJet, operates sixteen A320-200 aircraft, with firm orders with Airbus for another 63 planes in the A320 Family. The carrier said it plans to operate about thirty A320s by the end of 2015.
Read more at Air Cargo World
Defence procurement staff struggle with burnout
Public servants overseeing billions of dollars of military equipment projects are facing burnout and poor morale and could be prone to error due to overwork, documents obtained by the Citizen reveal. In addition, some 18 per cent of the civilian workforce in the Department of National Defence's procurement branch is eligible to retire by the spring, without penalty. That potential exodus of skilled employees "creates a significant risk to program execution," the documents note.
There are slightly more than 2,600 DND staff handling military procurements; future projects range from the acquisition of new search-and-rescue aircraft to ships and armoured vehicles. The Conservative government plans to spend tens of billions of dollars on new gear for the Canadian Forces over the coming years. But the procurement branch's human resources plan for 2014/2015 outlines the problems the group faces.
"Heavy workloads, long-term high stress levels and waning morale, resulting in increased sick leave usage (and) employee burnout increase error rate and labour relations issues," noted the plan.
A limit on the ability to hire new staff is another problem.
Read more at Ottawa Citizen
Mystery shopper drafted in to probe VAR's procurement gripe
A controversial IT tender is being investigated by the government's mystery shopper scheme after a small reseller criticised the procurement process for being unfriendly towards SMBs.
Last week, CCL's managing director Dennis Armstrong branded the government's IT procurement process "outrageous" after being presented with an Invitation To Tender (ITT) document which was 92 pages long despite being for a relatively small deal of £10,000. He claimed that reams of red tape are cutting SMBs out of government deals, which was echoed by other smaller firms.
At the time, the government admitted there is more to be done to improve procurement for SMBs but insisted it was cutting the amount of administration involved. After seeing the CRN article, the government contacted Armstrong and asked him to take part in its mystery shopper scheme in order to investigate the tender in question.
The scheme was set up in 2011 and aims to investigate procurement across the government and to help suppliers that have experienced poor practice. It claims that SMBs in particular have made "good use" of the scheme and that 79 per cent of the cases it investigated resulted in a positive outcome.
Read more at Channelweb