Rio Tinto's CFO, Chris Lynch talks partnerships.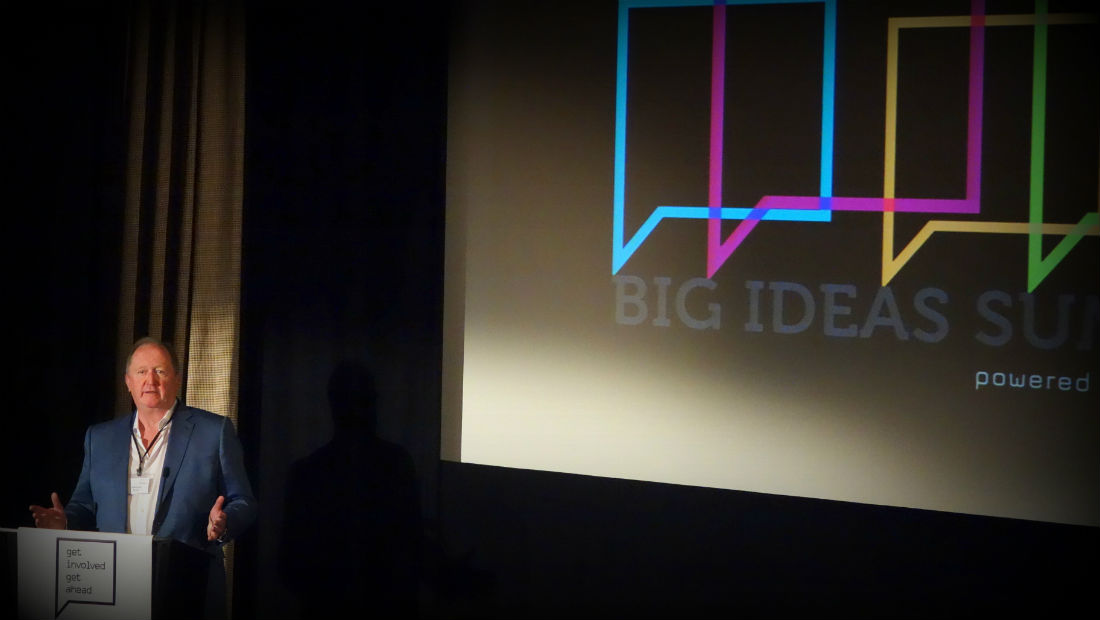 Given the speed of change in business and procurement trends, no enterprise can afford to be an island.
Like the Internet, it is the speed of connection, and new partners bringing new ideas that will help define the pace of change and business reinvention.
Our partners, much like our friends, can point out things we didn't see before.
That's why partnership is so important, as is choosing our partners wisely.
Rarely do Big Ideas get advertised, for if they do they are probably now in the mainstream.
It is our partners who can help find the new ideas on the margins or periphery of our control that can help us reinvent business and create value.
On the hunt for the next Big Idea in the procurement world, we all know that the best ideas might come from our suppliers themselves.
I've always believed you should "reward the idea".
If a supplier comes to you with a unique idea, do the best you can to work with them and recognise their suggestion.
Partnerships can be hard work, but they can also be more fertile and rewarding.
That is why we look to partnerships around the world.
The key to partnership must be a sense of shared value – even in tough times.
For example in the mid 90s when I was at Alcoa, we had to achieve a turnaround for an operation. If we could achieve this, it would be a win-win for us and our suppliers.
I called a town hall meeting… It was then that I confirmed the lesson, that suppliers want your business to survive, and even thrive, and are prepared to play a part in that success if they are brought on the journey.
Rather than seeing our suppliers as a cost that just needs to be controlled, recognise the value that can be unlocked by working together.
That might be changing a specification, introducing new innovations or standardising production processes, for instance.
Be clear about your objectives, and if you don't have the expertise in-house to achieve them, then use them to help you choose the right partners, and build the strong alliances you need to succeed.
As Sam Walsh, our chief executive at Rio Tinto, said in a recent speech in Korea: "Innovate to grow, partner to succeed". That is because solo genius is rare and partners make a difference.
There are inventors, and then there are entrepreneurs.
Look at the great entrepreneurs. They all had partners – be they in finance, technology, procurement, you name it.
At Rio Tinto our partners are behind our greatest successes – be it our customer partnerships for our Pilbara iron ore operations in Western Australia.
Or our supplier partners, such as Komatsu, who have helped lead the development of autonomous trucks.
These are huge 308 tonne, three storey-high robots that operate themselves, overseen from our Operations Centre some 1,500 km away near Perth airport.
They have hundreds of sensors that are continuously feeding information to the control centre. They are already some 15 per cent more efficient than our other trucks; they use less fuel and have less wear and tear.
They really are our version of big data in action. And this is just the tip of the iceberg.
The sensors are now appearing on all our equipment and potentially have huge benefits for the way we operate and our whole approach to maintenance and procurement.
For example, with the help of our IT experts in our Indian Excellence Centre, we can now sense the wear on individual components and better predict when a piece of equipment is going to need maintenance, rather than just using a standard hours schedule.
Ultimately the data and the role of procurement with our partners will become more important, and significantly enhance the value of the actual equipment we buy.
Technology is changing the way we operate and the way we do business, but ultimately we still need people and partners with big ideas and the commitment to getting them implemented.
In procurement it will be our partners who will help shape our future. We don't have a view on what the future should look like, because with great partners we aim to always be one step ahead of it.
Chris was speaking at Procurious' inaugural Big Ideas Summit as one of 40 most influential commercial thought-leaders. Learn more about the Big Ideas Summit and how to access exclusive content from the event.