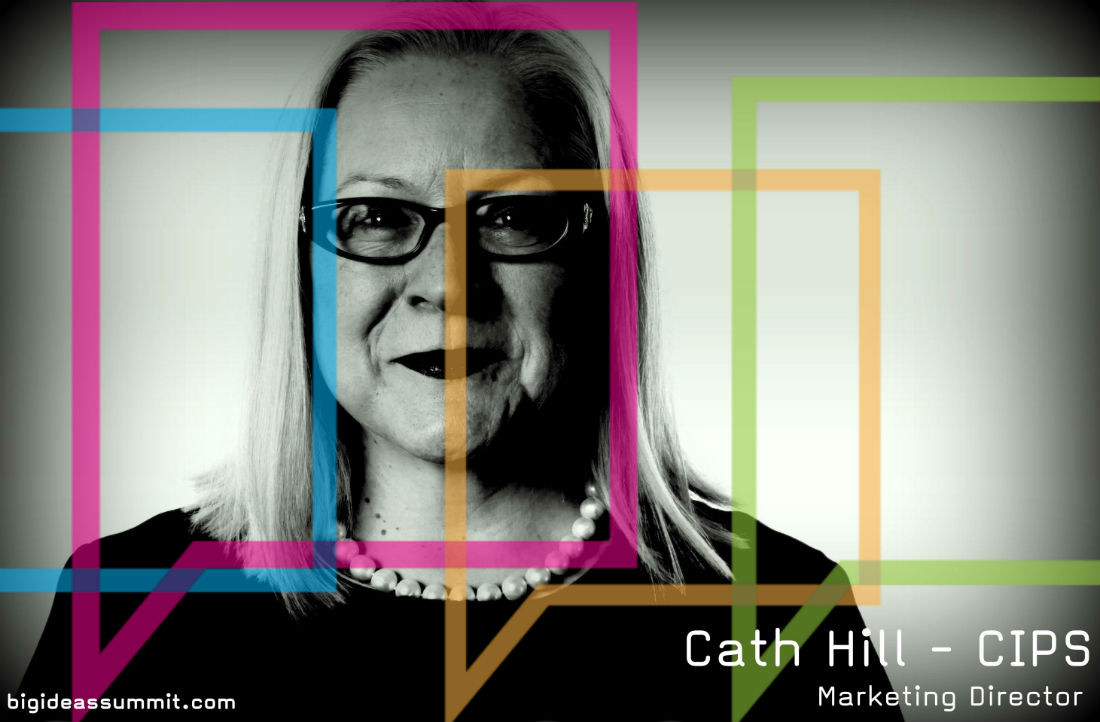 Ahead of the Procurious Big Ideas Summit that happened on 30 April, we quizzed guest Cath Hill, Group Marketing and Membership Director – CIPS, on the future of the profession and how the Institute is using social media to capture the young procurement professionals of today.
Procurious asks: Is the membership different now, than say 2, 5, 10 years prior?
For instance – we talked a lot about 'Intrapreneurs' at our Big Ideas Summit, would you say those seeking membership are bringing more and varied skills to the table?
Cath: CIPS membership has seen rapid growth in the past 10 years and we have a global community of 114,000 in 150 countries. The profile of our members have also changed as we are now seeing more women as well as young people in senior roles.
The reach and scope of procurement activity is ever increasing as procurement get more involved with business strategy, complex acquisitions, enterprise development, supply chain financing.
Purchasing and supply management (P&SM) are being measured beyond savings and more forward thinking organisations are measuring procurement success on issues such as:
Increased bid wins, and more profitable wins

Social value – job creation and enterprise development
Winning business from better business practices – being a customer of choice
Intelligent spending – moving away from a spend it or lose it budgeting culture (particularly in the public sector)
Managing enterprise wide risks, even the ones that no one takes sole responsibility for – e.g cyber security
P&SM need wider skills sets.  They must sell themselves more to the business and become story tellers.
New business models require new supplier relationships – the Uber model where little sits on the balance sheet.
Procurement and Supply professionals not only need to raise their skill sets for new challenges ahead, but they also need to sell themselves more to the business and become storytellers. They need to be more than just procurement.  They need to understand the language of their stakeholders and network more within their business. What procurement teams really need is to create a brand and build a marketing campaign to sell their wide ranging services into the business. I have worked in marketing my entire career and the mere talk of process and policies makes me switch off.  I'd like to see procurement teams talking my language and demonstrating creative thinking when they engage with me.  What will other parts of the business want from procurement?
Procurious: Why in 2015 is it more important than ever to have CIPS membership?
Cath: Recent supply chain crisis demonstrate that professional procurement is more important than ever – Rana Plaza, food scandal.
MCIPS is the globally recognised standard for procurement and supply.  It's your professional passport to work anywhere in the world and more and more employers are insisting that their teams are MCIPS. MCIPS procurement professionals can expect to earn more than their peers without membership, which clearly demonstrates its value.
We are working hard to encourage organisations to self regulate and insist that their teams are professionally qualified to safeguard themselves against supply chains risk such as fraud, corruption and scandals such as horsemeat or Rana Plaza.
CIPS members all sign up to our professional code of conduct and have access to our two hour elearning on ethical procurement.  Those that complete the learning annually receive the CIPS Ethical Mark.  Employers can search our website to check whether candidates are members of CIPS as well as whether they are up-to-date with their ethical training. 
Procurious: What is CIPS doing to ensure it continues to be relevant in the face of other competing institutes?
Cath: At CIPS we are constantly driving standards in procurement and supply.  The business environment and supply chain risks change at such a pace that no one can afford to stand still and think that they are relevant.   
This year we completed a piece of work where we mapped out the necessary skills and competencies required for the modern procurement team.  The CIPS Global Standard is available for anyone to download and use free of charge.  This important piece of work allows procurement leaders to determine what skills are required in their teams and the on-line tool helps them to write job descriptions and create organisational charts. No other organisation has taken this global view in one document and given it away for the good of the profession.  This is the core of our existence – to support the procurement community.  
We also received permission from Her Majesty The Queen to award Chartered Status to our members.  This membership status is recognition for those members that need to keep up-to-date with current thinking.  A professional with Chartered Status will lead procurement teams and have influence at board level as well as across supply markets by delivering innovative sourcing solutions. A higher-level status than MCIPS, those with Chartered Status will be qualified up to postgraduate degree level and be able to understand institutional risk and contingency approaches in all parts of the organisation, how the supply chain affects innovation, and risk sharing strategies throughout the business. Professionals who hold this status will be the most sought-after talent and those who will take the profession beyond its current boundaries.
Procurious: With more and more focus being placed on social responsibility, it is of the upmost importance that the profession promotes a healthy image. Should we (and can we) be doing more?
Cath: Procurement teams need to be measured on the impact of their business practices on winning business and getting the best suppliers in place, demonstrating that they are the customer of choice.
We have developed an ethics e-learning and test package for our members to complete and be awarded the ethical mark.  This is fundamental to demonstrating that our profession acts responsibly. 
The CIPS Sustainability Index helps organisations to have an overview of who responsibly their supply chains are acting.
Procurious: As a profession procurement is only now waking-up to the use of social media. What is CIPS doing in this field? (Using it to attract and retain, promote the Institute further etc.)
Cath has provided Procurious with a list of things that CIPS has done and what it's using social media for. These include:
Signed up and active for a number of years on main networks
Response on items of topics interest, proactive activity on campaigns, partnerships support
Using content from networks to inform our own articles and knowledge documents to be the voice of our profession and members
Attracting new members by operating mostly open networks
Responding quickly to issues of the day and proactive campaigns e.g Chartered Status
Positioning Institute as a thought leader in the profession and so retaining members
Developing a community of anyone interested in procurement, not just members
Offering free resources and  other resources specifically for members
Use of networks to link peers in the profession
Promoting products and services, links to sales
Using networks to link with media and bloggers
Using networks to understand issues in the profession, community and business and answer questions in a timely and truthful, informal way
Offering real-time service to our customers
Procurious: How can social media be used to reimagine and refresh Brand Procurement?
Cath says that it can be used in the following ways:
For consistent two-way engagement with stakeholders

Positioning as a thought leader in the business, global economy and governments around the world
A useful sources of insight and topical developments in the profession and business and public sector
As an agile responder to real issues faced by professionals and senior business people as well a those starting out
To highlight a relevant profession, useful in the world, for public good as well as business
It's an attractive option for young people to join the profession as it's viewed as a mature and elite profession compared to others
A human 'face' tackling real issues, informal style
It can act as a consistent commentator on important issues such as fraud and slavery
To promote more channels to market services
To amplify social channels used to bring commentary and insights into the profession
For choosing channels carefully as managing these networks will be all you'll have time for
To show procurement as a community to solve collective problems
Procurious: And finally – look forward to 2030, what's your BIG IDEA for the profession?
Procurement will have to get a handle on big data to support their organisations and add value.
Understanding their economic environment and its impact – ie potential Eurozone triple dip.
Understanding their demanding customers – new market opportunities with new tastes, understand what these customers want and build customisable supply chain to cater for their differing needs.
Understanding their role in new business models – high tech, Uber style organisations where very little sits on the balance sheet, but network relationships are key.
And understanding the ever changing regulation and legislation demands, as well as culturally expected business models – Ethics and compliance will become more and more important to business and their customers will watch how businesses operate through the eye of the media.
Cath (and a host of other influencers) appeared at the Big Ideas Summit on 30 April.