Like to start your day with a latte? Make the most of it while it lasts, as climate change threatens extinction of the coffee bean.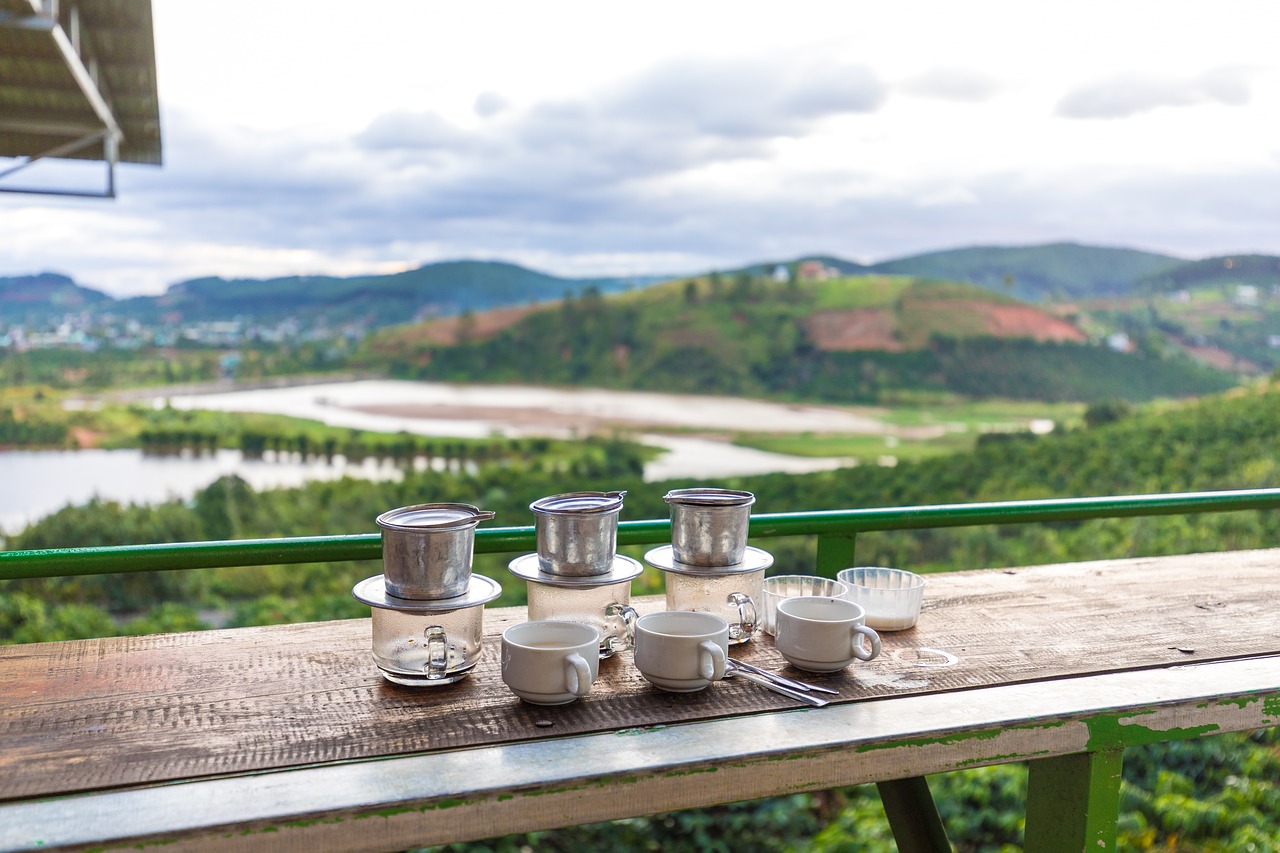 No, it's not scare-mongering. And yes, there are more important things in the world than a daily espresso. However, the possible extinction of the coffee bean could have a wider-ranging, and more devastating, impact than you think.
And that's not all. Climate change is also threatening a number of other popular foods and drinks, including chocolate, wine and beer.
Climate Change Destroying Farmland
A new report by the Climate Institute has shed light on a number of worrying facts. They argue that, should global warming continue at the same rate, wild coffee could be "extinct" by 2080.
In addition, rising global temperatures, and increasing pests and funghi could halve the available farmland suitable for growing coffee by 2050.
And it's not just gourmet beans, and your local Starbucks' supply of arabica beans that are set to be impacted. With a global temperature increase of 3 degrees as a result of climate change, even instant coffee is going to suffer.
Climate change is also causing the spread of pests and funghi to coffee growing areas not previously affected.  Coffee Leaf Rust, a fungus, and the coffee berry borer, a pest, have destroyed crops in South America, and have started to appear at higher altitudes, impacting a greater number of crops.
Coffee – Supply Chains and Livelihoods
Around the world, people drink more than 2.25 billion cups of coffee each and every day. In the UK alone, 70 million cups of coffee are consumed each year. And by 2020, it's predicted that there will be 21,000 coffee shops around the country.
Coffee is a major export for a number of developing countries. An estimated 120 million people would be impacted by the total extinction of coffee crops. In countries like Burundi, coffee makes up 59 per cent of its exports, while it accounts for 33 per cent of Ethiopia's.
However, climate change is already taking its toll in a number of other coffee producing countries. In Tanzania, where 2.4 million people work in the coffee supply chain, output has dropped by 50 per cent since the 1960s.
In 2012-13, the spread of coffee leaf rust in South America destroyed 85 per cent of Guatemala's coffee crop, caused damage worth $500 million across the region, and cost 350,000 people their jobs.
And while some growers can move crops to higher altitudes to mitigate this risk, it's not an option for small farmers who make up 80-90 per cent of total coffee growers.
Making a Difference
However, there is still time to make a difference and help sustain the livelihoods of the millions of people who rely on coffee for an income.
Helping to reduce emissions is a good place to start. Limiting temperature rises to 1.5 degrees could make a major difference to coffee producers. On your daily coffee run, use a reusable cup – one paper cup has the equivalent carbon footprint to 811 passenger vehicles.
Consumers can also buy brands that give a good deal to small farmers. These funds can then be used to help the farmers adapt their practices and mitigate future risks.
Not Just Coffee…
Sadly for all the foodies out there, coffee isn't the only crop that is under threat from climate change. Avocados, chick peas, honey, and bananas are all on the food equivalent of the 'endangered' list if current trends continue.
And what's more, chocolate, wine and beer may also be at risk. Chocolate is suffering from over-demand (70,000 more tonnes were consumed than produced last year), and cocoa supplies could be exhausted in the next 16 years.
As for wine, with current temperature rises, an estimated 73 per cent of land in Australia, and all of the Bordeaux region, will be unsuitable for grape crops by 2050.
As consumers it's time to change our habits, or face running out of some of our staples and luxuries. It's high time we all make some changes.
Away from a world without coffee, chocolate and wine, we've been collecting the big stories in procurement and supply chain this week…
Hanjin Bankruptcy Continues to Disrupt Supply Chains
The fallout from the bankruptcy of South Korean shipping company, Hanjin, has continued throughout the week.
Despite a US Court granting Hanjin ships access to ports, there are still concerns that delays will create significant bottlenecks for retailers.
Companies including Samsung, Hugo Boss, and Nike have all reported having to source alternative logistics options due to shipping delays.
Hanjin Group has made an offer of 100 billion won ($92 billion) to help contain supply chain disruptions.
Read more at The Globe and Mail
Australia Asks Chinese Shipping Company to Pay Clean-Up Costs
The Australian government has asked Shenzhen Energy Transport to pay $120 million towards the clean-up of a 100-acre area of the Great Barrier Reef.

One of the company's ships ran aground on the southern edge of the reef in 2010 after going off-course.
According to the Great Barrier Reef Marine Park Authority, the ship caused severe physical damage and considerable contamination by toxic chemicals, including the now-banned anti-fouling agent tributyltin.

Shenzhen is fighting the bill, arguing the costs are unrealistic, and that the Great Barrier Reef is "self healing".
Read more at Mashable
UK Local Government "Off Message" on Cloud
A new report from Eduserv suggests that UK local council procurement teams are "off message" on the Government's G-Cloud software.
Only one in three councils say they have both a cloud IT strategy and a procurement policy which allows them to use G-Cloud.
Over 27 per cent claim they have an in-house procurement policy that doesn't let them use G-Cloud at all.
The report has suggested that councils need to bridge the gap between IT and procurement to drive G-Cloud usage.
Read more at UK Authority
Coupa Moves to Register for Public Offering
Cloud-based spend management platform Coupa Software has publicly filed a registration statement with the U.S. SEC for an initial public offering.

The number of shares to be offered and the price range for the offering have not yet been determined.

The company has announced plans to raise $75 million in IPO.

Coupa intends to list its common stock on the NASDAQ Global Market under the ticker symbol "COUP."
Read more at VentureBeat