Confident? Arrogant? What traits impress employers the most? And which ones could cost you a job? It would be good to know before you apply for that new role…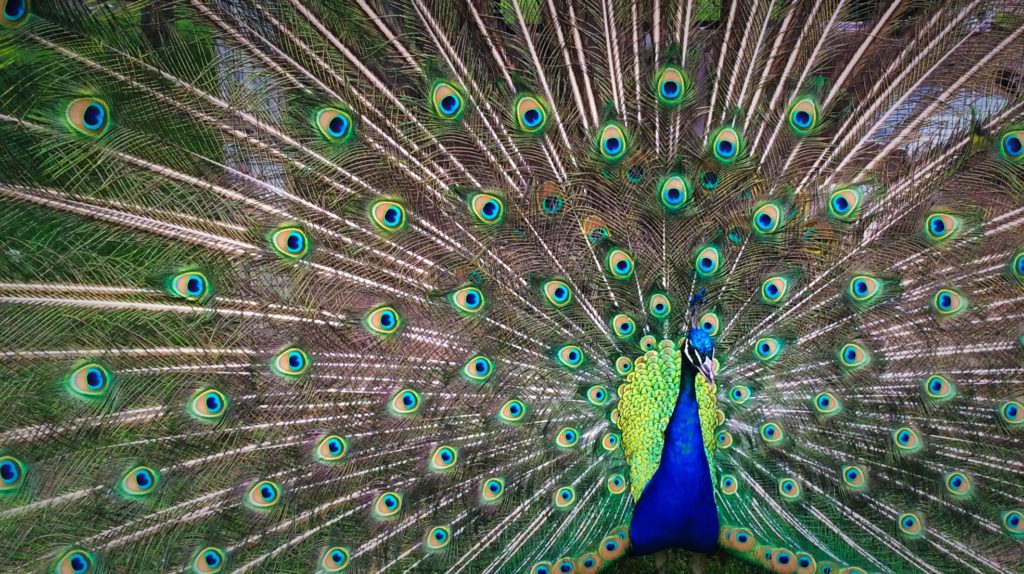 It probably comes as no surprise that when hiring, firms are looking for people who are confident. In fact, this personality trait is a top priority for six in ten employers (61 per cent) – only slightly behind being reliable (62 per cent) and just above being honest (58 per cent).
So, when looking for a new job or a new promotion, a confident character is the one you need to project.
After all, being see seen as self-confident and self-assured inspires others to believe in your ability to do the job. And nobody is going to get hired if they admit they are "not sure" they can do something or "will give it a try". What are needed are positive answers like "Yes" and "Of course".
However, don't go overboard in boasting about your abilities and or bragging about your achievements. There is a fine line between confidence and arrogance when making that first impression. Cross this line and it can be career suicide.
In fact, employers believe arrogance (which scores 65 per cent) is worse than dishonesty (at 62 per cent) and is the No. 1 turn-off when hiring new recruits, according to a new survey from independent job board, CV-Library and CV-writing firm, TopCV.
Personality is now the Deciding Factor
"Historically, assessing job seekers was contingent on two factors – experience and skills – but our survey reveals that more intangible qualities, such as personality, are determining which candidates rise to the top," says Amanda Augustine, careers expert at TopCV.
"Today's hiring managers are tasked with assessing whether a candidate will fit in with the company culture, and this determination is primarily based on how the candidate behaves during an interview."
So, it is not just your CV that can make you appear arrogant. You also have to be careful with your body language – as well as the language you use too.
Facts Beat Fiction Every Time
Getting this balance right means starting with the basics: skills and experience are still vital to secure an interview and, as such, score slightly ahead of personality.
So, focus on these and be factual and truthful (remember dishonesty comes a close second to arrogance in the list of top "hates"). Quantify each statement so that each "claim" can be verified. Rather than stating that you are a "confident and competent team manager", demonstrate this using facts and stats.
For example, "I directly manage a team of six", "Over the last three years, the cost control programme that I manage has resulted in £Xk of savings" or "I have helped to mentor five junior members of the team who have all been promoted."
It is a case of "show" rather than "tell" on both your CV and during the interview.
If you have ever heard the expression "Confidence speaks for itself", then you will know what I mean. Leave an impression that you are confident and competent without actually using these words.
Cheats and Liars are NOT Welcome
Do not be tempted to lie: it is relatively easy to check things like your job title or years you have worked for an organisation. Not only could this cost you a job, it might not be necessary anyway.
"In the current market, where skills shortages are making it harder for companies to find the right hires, employers are increasingly opting to recruit on potential over experience.
"So, if you're looking for a new job right now, you're in a good position; as long as you impress with the right personality traits," says Lee Biggins, founder and CEO of CV-Library comments.
Interestingly, when asked to choose between experience, education and potential, employers believe potential (62 per cent) is more important than experience (35 per cent); while only 2 per cent say education is most important.
So why jeopardise your future claiming to have 1st class Hons degree when you only have 2:1? Employers (on the whole) really don't care. However, if they check and find you have lied then you have failed to meet No 3 and No 4 in the top traits list – honest and honourable.
How to Avoid Crossing the Line
During an interview, when you are racked with nerves and desperate to make a good impression, it can be difficult to get the tone right. Your enthusiasm might come across as having too high an opinion of yourself…not a good look.
Remember, confident people have high self-worth, while arrogant people overcompensate for having low self-esteem.
To avoid falling into the latter category, spend some time boosting your self-confidence.
Start by identifying your strengths and weaknesses
The better understanding you have of your abilities, the higher your self-worth. If you are not sure what your strengths are, ask for feedback from colleagues and friends.
Focus on these strengths when identifying new opportunities – if you are a team player, then look for roles where this is important. However, if you like to be told what to do, roles looking for a "self-starter" might not be for you.
Be honest with yourself to be honest with others
Arrogant people are not good at acknowledging they have weaknesses and are not great at hearing criticism either (so if this sounds like you, then be aware that you could come across as having an over-inflate ego). Remember, nobody is perfect and it is important to acknowledge that this includes you!
Also, if you are asked one of those tricky interview questions such as "If you could change one thing about yourself, what would it be?", you need to have enough self-awareness to recognise your weaknesses. Saying "Nothing" is the fast-track route to rejection.
Mind your language (verbal and otherwise)
Being self-centred is another character trait employers dislike so avoid talking about yourself all of the time – think of some questions to ask the interviewer and take an interest in what they are saying. Tone down your use of 'I' and do not constantly interrupt (it shows you think that what you have to say is more important than what the interviewer is trying to tell you).
Also watch your body language. Leaning too far back, smirking rather than smiling or being too relaxed might make you appear arrogant. But avoid going too far the other way – folding your arms across your body, failing to make eye contact, uncomfortable silences and lowering your head do not convey confidence…and that is your goal.
Want to get your wheels turning towards a supply chain career one could only dream of? Then don't miss our upcoming Career Boot Camp with IBM – a free 5-part podcast series with some of the very best of the best. Check it out here: https://www.procurious.com/career-boot-camp-2019