What do these thought leaders think about covid-19 when we asked them recently at Big Ideas Summit London 2020?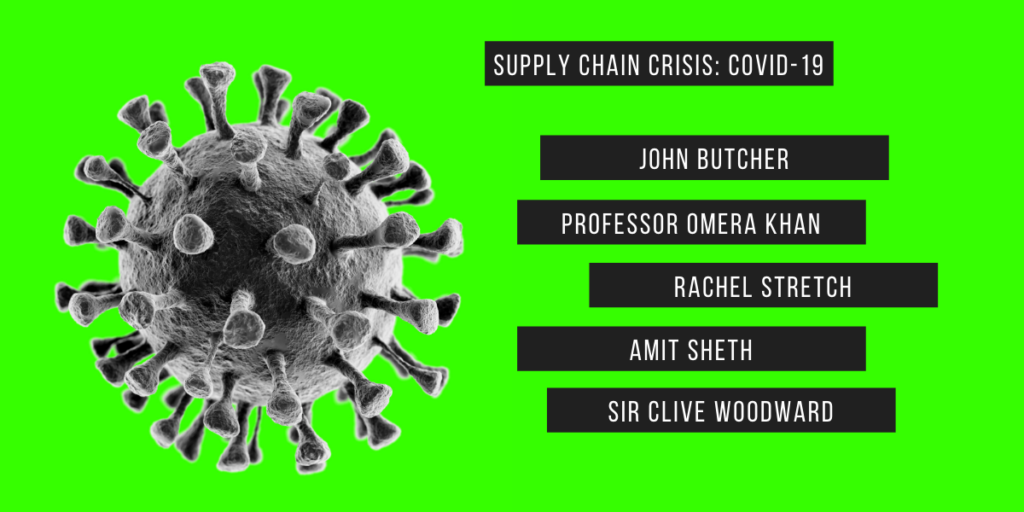 ---
As of yesterday, the number of coronavirus cases topped 500,000 worldwide – doubling in just over a week.
While we can all do our part to stop the virus spreading, there is an added pressure on procurement & supply chain professionals with the business world on our shoulders.
So, we seized the opportunity recently at our Big Ideas Summit London to ask some of our favourite thought leaders what we can do when it comes to coronavirus.
This is what Group Procurement Director at Just Eat, John Butcher had to say when we asked him 'What's been your #1 risk with the coronavirus and how are you mitigating it?'…
---
Procurement Digital Transformation Lead at Diageo, Amit Sheth had a slightly different response when asked the same question…
---
Strategic Supply Chain Risk Expert and Professor of Supply Chain Management, Omera Khan had this brilliant bit of advice when we asked her 'How can companies manage supply chain risk in times of crisis?'…
---
We're living in extremely uncertain business and economic times at the moment with many sources indicating that a deep global recession is coming. So, what should procurement be most worried about? This is what Rachel Stretch, Consultant at John Lewis & Partners suggests…
---
Pressure is something that procurement & supply chain professionals everywhere would be feeling right now. So, last, but certainly not least, we asked legendary Rugby coach, Sir Clive Woodward 'How do you work under pressure?'
Want to stay ahead of the curve with all things coronavirus and supply chain? Join our exclusive Supply Chain Crisis: Covid-19 group. We've gathered together the world's foremost experts on all things supply chain, risk, business and people, and we'll be presenting their insights and daily industry-relevant news via the group. You'll also have the support of thousands of your procurement peers, world-wide.