From crewless drone ships, to matchmaking between procurement and marketing departments, there are game-changing strategies afoot!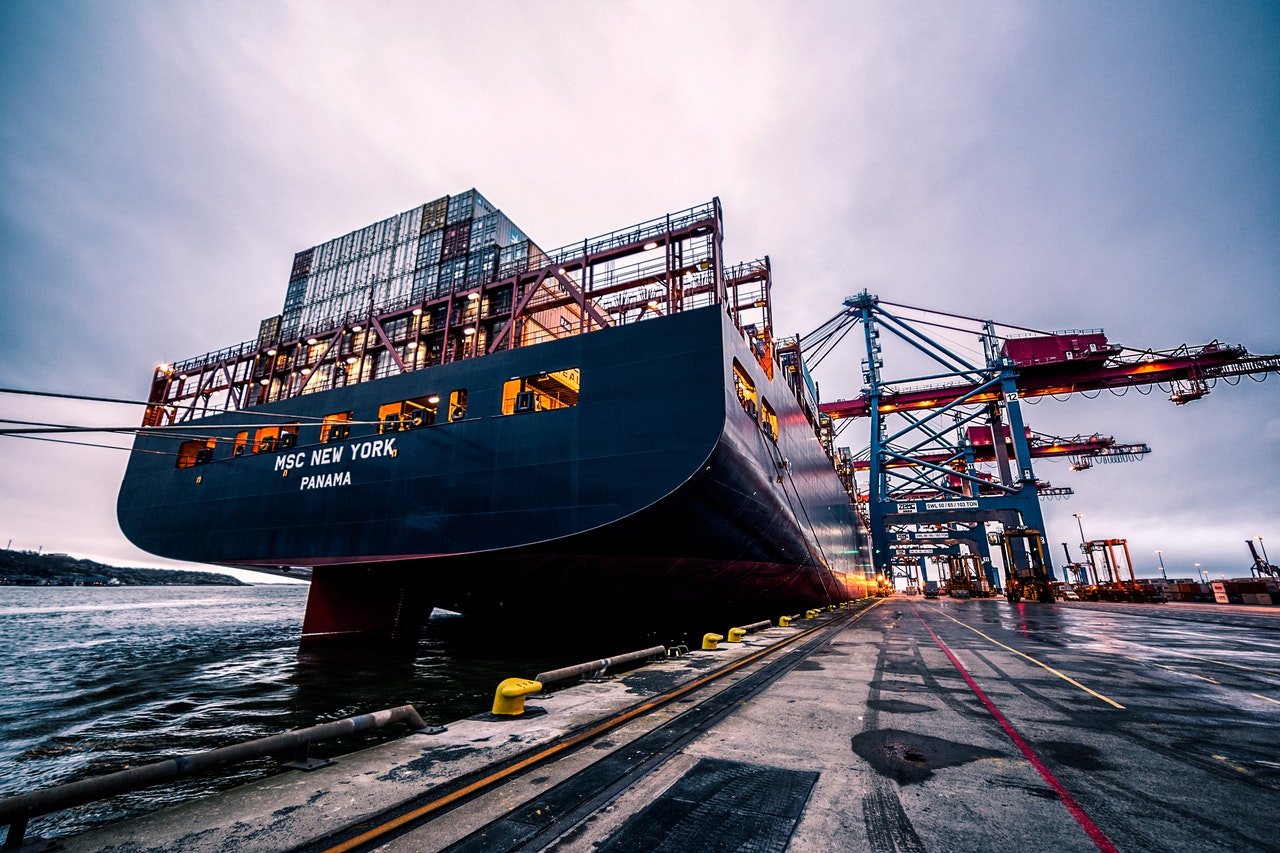 In the past week, SpaceX have successfully landed a rocket on a drone ship, and both Coca-Cola and Target are playing match maker between procurement and marketing departments.
Uber-izing the High Seas
It's a hot topic in the news when a rocket lands on a drone ship. Last year Amazon raised eyebrows when it announced plans to start drone deliveries. More recently they released a video showcasing a prototype of one if its delivery drones.
Drone technology is rapidly evolving and just this Friday, SpaceX successfully landed its Falcon 9 rocket on a crewless drone ship at sea. This is an even more impressive feat, given that the odds of a successful soft-landing were slim, due to the mission requirements for this particular launch.
Even SpaceX CEO, Elon Musk, expressed his doubts ahead of the launch on Twitter:

To date, SpaceX has completed two successful rocket recoveries on a moving drone ship, and another when they successfully landed a rocket on a landing pad on stable ground.
The next important step, of course, is reusing a recovered rocket, which Musk has stated they hope to do in the next three or four months.
Remote Control
And while drone deliveries have been making the headlines for sometime, remotely controlled drone ships are just as much a game-changer for the shipping and logistics industry.
It's a bet FTSE 100 Company Rolls-Royce are willing to make, backed by Tekes, Finland's technical research funding agency. Rolls Royce is working with offshore engineer Deltamarin, marine certification body DNV GL, and Inmarsat, to develop the technology needed for commercial drone ships.
Speaking to The Guardian, Oskar Levander, Head of Innovation for Rolls Royce's marine unit, says: "Drone ships will will support existing players to make their businesses more efficient and enable new entrants with new business models to the sector, with a potentially similarly disruptive effect to that caused by Uber, Spotify and Airbnb in other industries."
Matchmaking Marketing And Procurement
Marketing is often seen as the creative, playful, visionary behind a big brand, while procurement is all too frequently positioned as it's more serious, strict counterpart.
Marketing wants to spend the money on the big idea, while procurement wants to save as much money as possible. If marketing and procurement can't see eye to eye, one party is bound to suffer.
Speaking at the ANA's Financial Management Conference, Target EVP and CMO Jeffrey Jones acknowledged a serious cultural difference between marketing and finance and called out addressing this divide as "one of the top three issues [the business] has to solve."
Jones criticised marketing departments for not really understanding how their own company makes money, which is a fundamental problem for a department with one of the highest spends in most organisations.
Jones believes that Marketing needs to take account of every dollar it spends in order to demonstrate greater cost consciousness. By taking this strategy, it allows Procurement to be part of the process.
However, Jones also believes that Procurement could loosen up a bit, and understand that sometimes monetary investment is required in order to deliver results, and time is needed to deliver proof of concept.
Jones highlights a simple solution: "Marketing needs to learn more about business; and finance – and through it, procurement – needs to take risks they can't always calculate."
A United Front
While Target continues to work out the kinks between marketing and procurement, Coca-Cola have already put the wheels in motion to unite the two departments.
Christina Ruggiero, CPO, Coca-Cola, has taken the step to move her marketing procurement team from the procurement department, into the marketing department. This has facilitated cross-functional learning opportunities, and enabled Procurement to get a grasp on Marketing's priorities.
As a drone and robotic technology continue evolve, is this innovative technology disruptive to the supply chain. And what will be the repercussions on procurement? Tell us your thoughts in the comments below.
Meanwhile, we've been scouring the news to find the top procurement and supply chain headlines this week…
Maersk Predict Meagre Growth in 2016
The parent company of shipping giant Maersk Line is projecting meagre growth in demand this year.
Danish conglomerate, A.P. Moller-Maersk A/S's shipping unit, the world's biggest container line, saw underlying earnings of $32 million in the first quarter, far below the $710 million contribution a year ago.
Maersk's shipping volume grew 7 per cent in the quarter, against 1 per cent growth for the broader industry, and
Group Chief Executive Nils Andersen says there is no relief for weak demand and falling freight rates on the horizon, and admitted the carrier will look more to the spot market to provide a revenue boost.
Read more at the Wall Street Journal
Billions Stolen in Nigerian Fraud
$15 billion, equal to about half the country's foreign currency reserves, has been stolen from Nigeria's public purse through fraudulent arms-procurement deals.
Africa's top oil exporter is going through its worst economic crisis in decades due to the drop in global crude prices, and ministers say these problems have been exacerbated by the impact of fraud under previous administrations.
Endemic corruption over decades has enriched a small elite but left many Nigerians mired in poverty despite the country's oil wealth.
Read more at the African Independent
Nordic Defence Procurement Agreement
Representatives of the major Nordic nations have come together to sign a new agreement relating to defence procurement.
An update to an agreement originally signed in 2015, it aims to promote joint development between Norway, Sweden, Finland and Denmark.
The agreement does not obligate a country to sign to any specific deal, but allows for greater collaboration between the nations.
Read more at Jane's Defence Weekly