Leaders who know more about their procurement functions are more realistic about what procurement can do—and how much more it can achieve.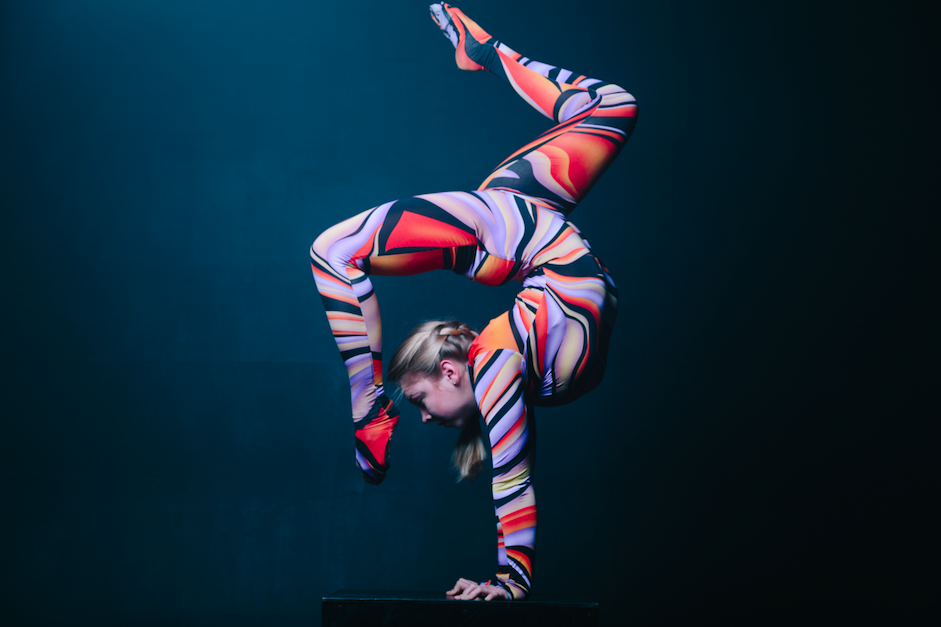 For many business leaders, the procurement department may seem to rank low on the list of worries. In many companies, procurement accounts for less than one percent of the total functional budget, so it may not attract the same attention as functions with larger budgets. More importantly, however, we find that executives see procurement as purely a transactional function that executes commands and delivers goods, rather than a potential source of value.
But that myopia has consequences. The Global Procurement Excellence survey, encompassing more than 1,100 organizations worldwide, shows that the best-run procurement organizations have a far more accurate understanding of their own capabilities than other businesses have (Exhibit 1). Procurement followers, by contrast, are especially prone to overestimating their procurement skills.
Overestimating existing capabilities blinds companies to the need for improvement. And where is that improvement needed most? Certainly, procurement functions need to get the basics right in category management, global sourcing, supplier development, and risk management. But the survey data show that single most important driver of procurement performance isn't in these "hard" metrics, but in "soft" metrics regarding the people in the procurement department (Exhibit 2).
Talent management is an especially major challenge, showing significant gaps between procurement leaders and followers. Scores were especially low on procurement career paths, consistent with perceptions of procurement as a field with limited advancement potential. Organizations that created selective job-rotation programs within procurement were more likely to be procurement leaders, as were those that made sure that high performers were well rewarded and moved on to other parts of the business.
Exhibit 1
Procurement leaders invest in talent management and set high aspirations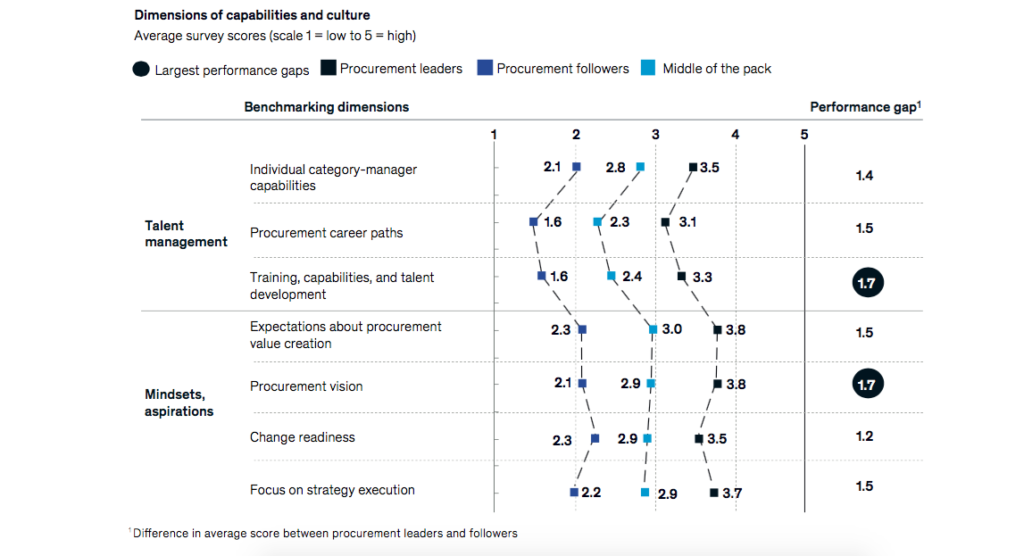 Exhibit 2
Procurement leaders are accurate in their self-assessment while followers fail to see performance gaps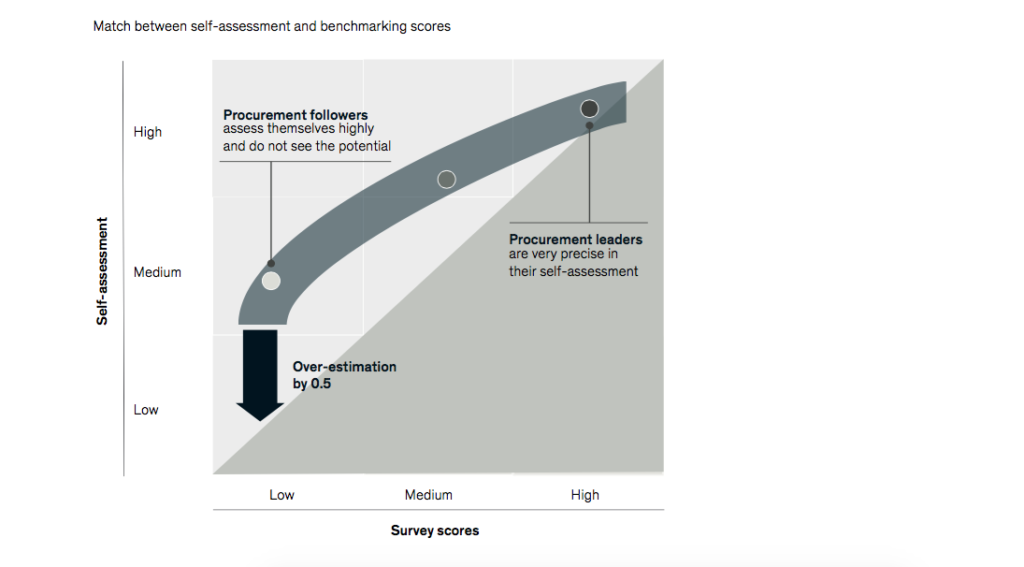 Furthermore, with digital proving just as critical in procurement as in any other part of the organization, talent attraction and retention are becoming even more important for the future. Only by hiring, training, and retaining people with digital skills will procurement be able to deliver in an increasingly disrupted and competitive landscape.
These findings illustrate how important it is for businesses to keep procurement from becoming a backwater. It's worth management attention, and it's worth investing in procurement's people.
This article was written by Riccardo Drentin, an associate partner in McKinsey & Company's London office and Fabio Russo, an engagement manager in the Milan office.
Want to get your wheels turning towards a supply chain career one could only dream of? Then don't miss our upcoming Career Boot Camp with IBM – a free 5-part podcast series with some of the very best of the best. Check it out here: https://www.procurious.com/career-boot-camp-2019