Outliers are frequently discounted in statistics. But in procurement, it's worth being more open minded – they may have great knowledge to share.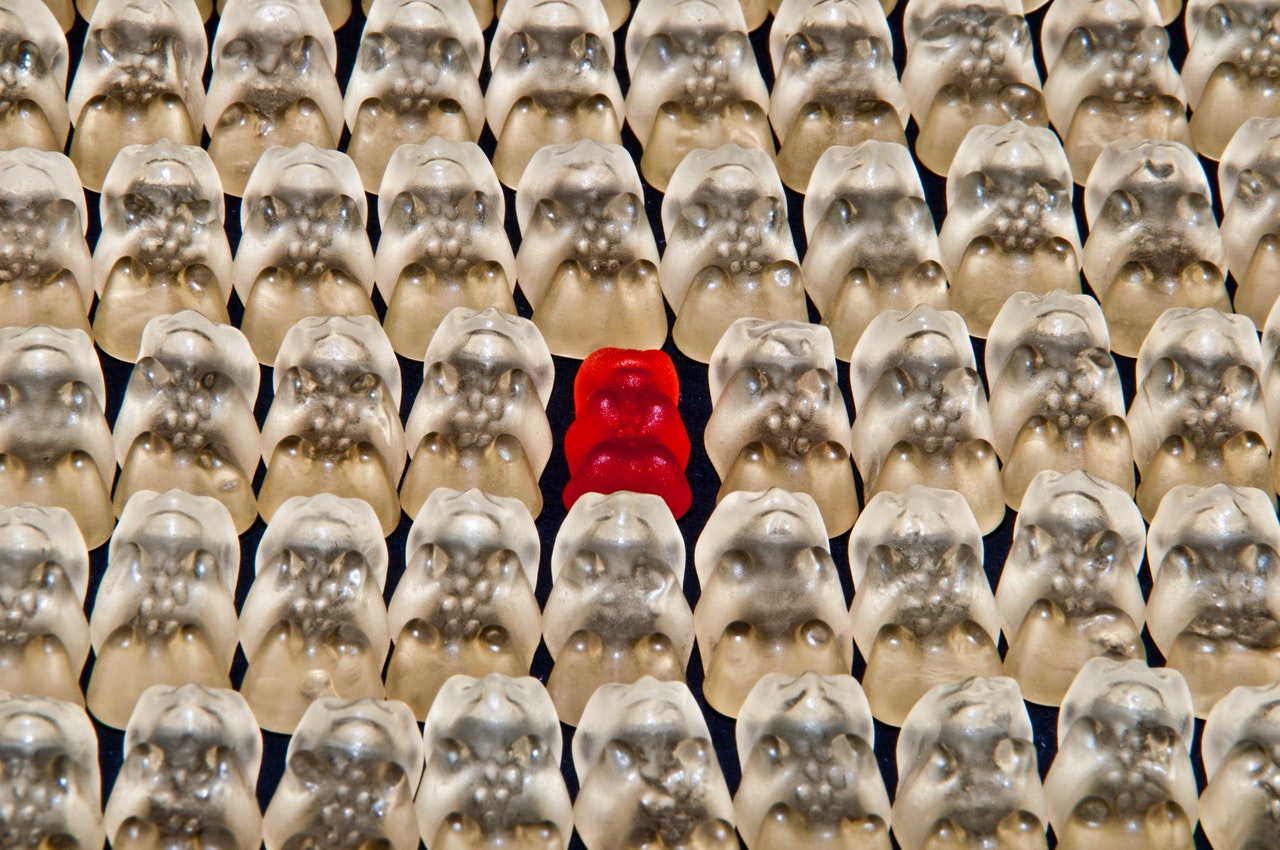 The Faculty is excited to share its "Outliers" Best-Practice Case Studies paper here on Procurious.
Stealing from your peers may sound ethically questionable at best. However, in today's fast-paced and increasingly frenetic business environment, individual CPOs simply do not have the time or resources to develop their own solutions to every challenge.
That's why peer groups such as The Faculty Roundtable exist. They provide a forum for collaborative learning and knowledge sharing around best practice procurement.
Identifying the Outliers
How do we identify best practice? In statistics, an "outlier" is defined as a data point that is a considerable distance from the rest of the observation points. Depending on circumstances, statisticians often choose to exclude outliers from the data entirely so they do not skew the results one way or another.
At The Faculty, we take the opposite approach. We see outliers as an opportunity to celebrate success, set the standard for the industry and, most importantly, learn from best practice.
The Faculty Roundtable's recent Benchmarking report measured performance across multiple procurement practice areas, including:
Corporate Sponsorship,
Strategy,
Team Structure,
Communications,
Environment,
Innovation,
SRM,
Systems, and
Training and capability.
Our latest research paper contains a series of case studies highlighting some of The Faculty Roundtable members' approach to common challenges across many of these practice areas.
Case study participants were selected due to their "outlier" status in specific benchmarks, or because they have taken an innovative approach to problem solving, demonstrating excellence in one or more areas.
Learn from the Best
The six case studies cover best-practice solutions to the following shared challenges for CPOs and their teams:
Influence is Everything: Executive Support in Action at Broadspectrum
Learn how Broadspectrum CPO Kevin McCafferty ensured that Procurement gained recognition at the highest levels of the organisation as a team that creates shareholder value.
A Partnership of Equals: Procurement and Environment at Australia Post
Australia Post's Head of Environmental Sustainability, Andrew Sellick, explains why a partnership with Procurement is the most impactful way for the Environment team to meet and beat the organisation's carbon reduction targets. 
Taking the Leap: Moving from Operational to Strategic SRM at Energex
It's easy to get bogged down in the detail. Brett Mann, Group Manager Procurement & Supply at Energex, explains why you need to have the right people in the room to facilitate a strategic level of discussion with suppliers.
Do CPOs Even Need a Communications Plan? Rethinking Stakeholder Communications at Santos
Santos CPO David Henchliffe argues that a communications plan is only required with stakeholders whom Procurement doesn't have a working relationship with.
If Procurement is intimately involved in the business, then senior executives (and their teams by extension) will know all about your function's value contribution, upcoming projects and challenges.
Planning for Success: Executing Locally Crafted Strategies in a Globally Owned Enterprise at BP Asia-Pacific
Even in an internationally-owned business with global category strategies, local planning is more important than ever. This is the view of Lauren Feery, Asia-Pacific Strategy and Performance Manager for downstream procurement at BP. Find out how to connect parallel local and global planning processes. 
ANZ has taken on the challenge of unifying, streamlining and simplifying P2P systems in its offices across the entire Asia-Pacific region. From Melbourne to Auckland, Singapore to Manila, the rollout has required best-practice change-management to ensure every end-user is on board.
The purpose of these bite-sized case studies is to enable CPOs to learn from the region's best-in-class procurement teams and take proven methodologies back to their own organisations.
The Outliers Best-Practice case studies are available to download now from Procurious > Groups > Benchmarking.
The Faculty Roundtable's full Benchmarking report is also available here on Procurious > Groups > Benchmarking.

About The Faculty Roundtable
The Faculty Roundtable is comprised of an influential group of procurement leaders in the Asia-Pacific region. These leaders gather to share their experiences and insights, to achieve greater commercial success for their organisations.
Through The Roundtable, members have access to leading-edge thought leadership and commentators, a ready supply of valuable expertise through exclusive market intelligence, as well as networking and professional development opportunities for themselves and their team members.
Meetings are held throughout the year in Melbourne, Sydney, Brisbane and Singapore.
For more information, please email [email protected] or call +61 3 9654 4900.