'Pop up Warehousing' and 'Dynamic Warehousing Networks' are new terms hoping to provide dynamic solutions to solve an old problem – large fluctuations in stock.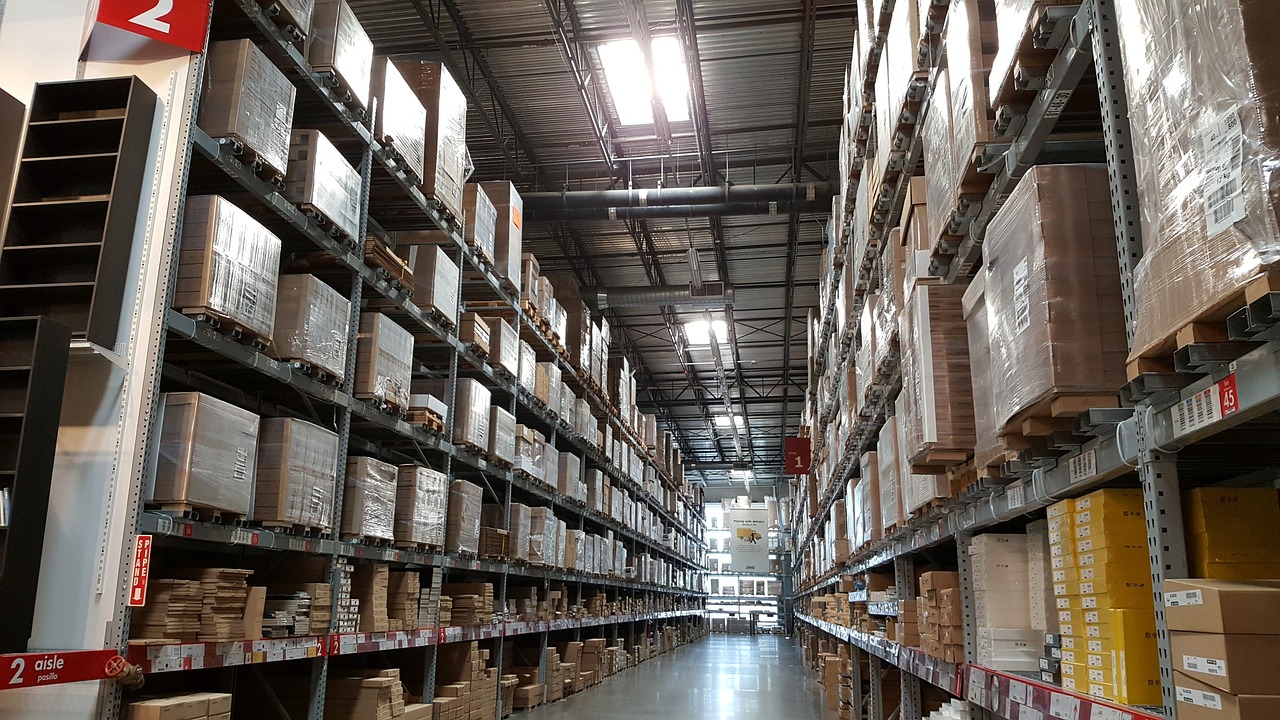 Whether predictable or unexpected, most businesses have had to deal with stock maxing out their facilities from time to time. Moreover, as managing average or normal stock levels has become more sophisticated and accurate, the effect of the pinch points becomes more acute.
Of course, any predicted overflow can be accommodated. However, just because it is predictable (for example, seasonal storage gluts), doesn't mean its impact, or the challenge of solving it, is reduced. Furthermore, not all stock excess is predictable – far from it! Taking advantage of bulk purchase opportunities or running promotions make good business sense, but often create storage headaches.
Historical Solutions
Historically, the solutions that companies resort to cost money and may adversely affect operations. They may rent additional warehousing to accommodate extra stock, or find themselves involved in costly shuffling of inventory across locations, both existing and new.
Outsourcing – getting a third party provider to pick up the slack – is the obvious course to follow, but has traditionally suffered from a lack of transparency and the sense that a better solution might have been missed. After all, an emergency is not always the moment to run a tender process!
Dynamic Solutions
However, the growth in dynamic solutions such as Pop-up Warehousing (the colloquial term for on-demand storage space) is now set to change the game.
This ability to quickly identify available warehouse space and pricing on the internet, represents a step-change in how to deal with over-spill. It means that solutions can be found locally or in strategically relevant hubs – dependent on the user's need – and that rates are benchmarked by the market.
On top of the transparent pricing and availability that these dynamic solutions provide, they also facilitate a direct dialogue with providers across the country. This means that users can identify, secure, and make use of available warehouse space immediately.
This level of choice can mean the economic benefits of bulk buying or customer promotions are not diluted further down the P&L, and the added flexibility can also allow companies to be more daring in their development – testing new products, markets or distribution strategies with less inherent cost (and risk) and modelling the impact of more permanent solutions to their business without making significant investments or sweeping changes.
Speed and Flexibility
The ability to quickly react and adapt can be particularly beneficial to fast growing or new e-commerce businesses. These business are often unclear about what mid- or long-term capacity they need, and the resources required to support fixed logistics costs.
Dynamic warehousing allows them to upscale logistics in line with their growth rate, without overwhelming resource and cost implications, nor the distraction and risk of running a fast-growing logistics function.
With end to end logistics costs averaging 12 per cent of sales value, not doing it as efficiently as possible can make a material difference to competitiveness. For a third party logistics provider, that 12 per cent is their 100 per cent, and they have the vertical and horizontal experience of logistics to build skills and capabilities from shared experience. Outsourcing logistics can, therefore, make a lot of sense for younger companies – as long as the most appropriate providers can be found easily.
Whilst outsourcing is not a new concept, the catalyst for the recent upsurge in interest has been the development of interactive online platforms by companies such as Flexe Inc in the US and, more recently Zupplychain in the UK.
These websites provide a degree of aggregation and transparency that means all businesses, whether large or small, mature or a start-up, can benefit from a level of flexibility. This means users can be more responsive and make better decisions for the present and future health of their company.
Zupplychain employs algorithmic matching of customer's search requirements to warehouse availability to show warehouse pricing, along with an automated and structured process to progress enquiries and a cloud based system to manage customer stock in provider's warehouses.