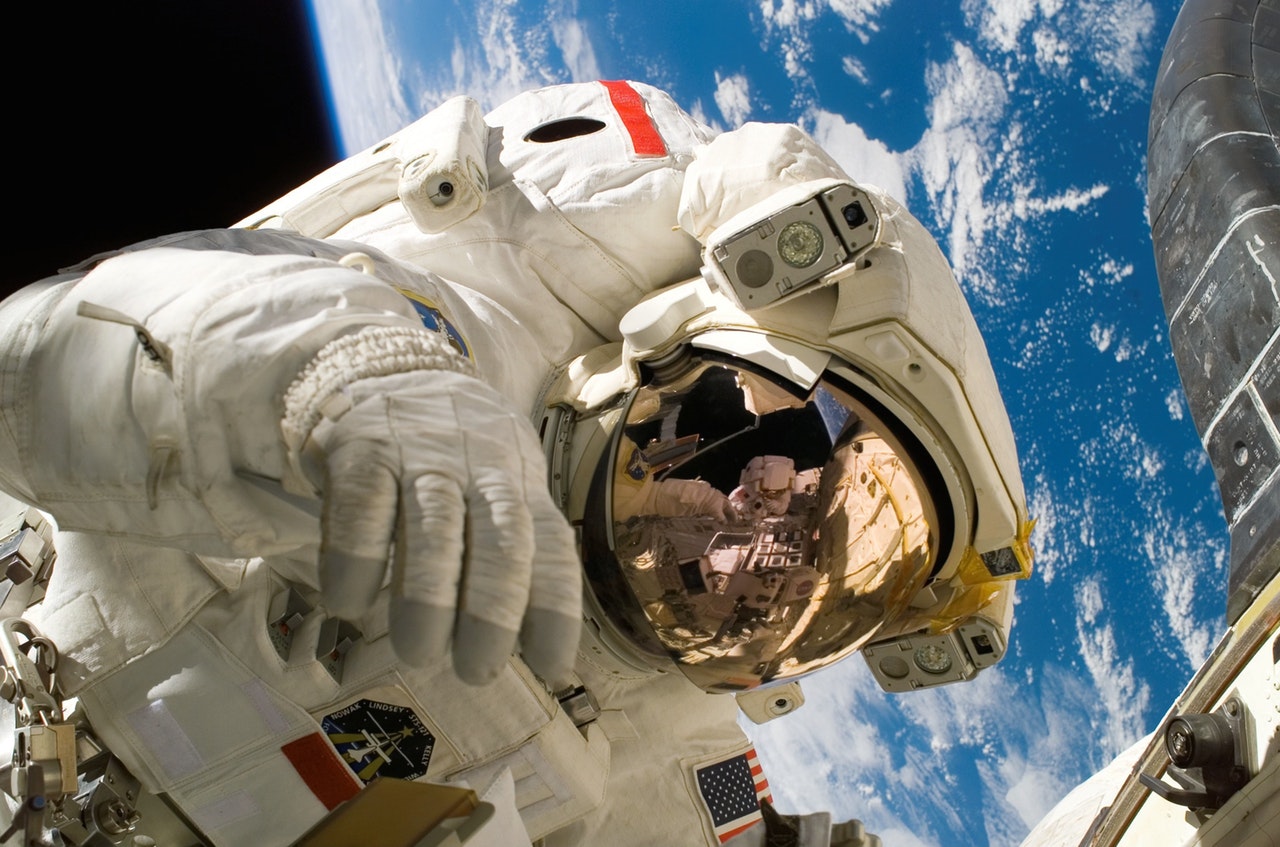 45 years ago April 22 was just a normal average day… If it had been a colour, it would be grey. Unremarkable. Now it is forever marked in history as Earth Day – the original Earth Day occurred in 1970 and saw scores of people gather across the globe to show their support for greener policies. 
Fast-forward to 2015 and more than 1 billion people from 192 countries have come together to build environmental democracy and to broaden, diversify and mobilise the environmental movement. Improvements in industrial development can be observed in corporate sustainability targets and the expansive range of sustainable products filling our shops and lining our cupboards. Yes, more companies are engaging with the issues firsthand – with the proposal of realistic goals, tangible progress is happily being achieved. The bottom line is now the Holy Trinity of people, profits AND planet.
If you happened to be in Washington last Friday you'll have enjoyed Usher, Mary J. Blige, and Gwen Stefani (among others), performing at the free Global Citizen 2015 Earth Day rally hosted by rapper/entrepreneur will.i.am and journalist Soledad O'Brien. The event tied neatly in to the IMF/World Bank Spring Meetings – an early opportunity for world leaders to gather before they set the world's sustainability agenda at the UN General Assembly in September.
The assembled throng counted world leaders and corporate innovators among its numbers – top of the agenda were rallying calls to end to extreme poverty and eliminate the threats posed by global climate change. 
"Whether it's the big migrations we expect to see or soil depletion or emptying the oceans, loss of species, loss of timberland — all these things are creating poverty at the same time that they are also creating climate change issues. Eliminating poverty will require solving climate change"  – Kathleen Rogers, Earth Day Network president
The day saw a total of 33 commitments announced: education, water and sanitation, food security, health, political action, marine protection, and environmental awareness were all among them.
World Bank Group, President Jim Kim said: "Each person must do their part. We need engineers and entrepreneurs, we need doctors, we need lawyers, artists, teachers, we need students and activists – we need YOU. We are the first generation in human history with the opportunity to end extreme poverty."
Also in attendance was the organiser of the very first Earth Day – Denis Hayes: "Climate justice is THE issue facing this generation. Ruthless, powerful carbon companies are buying votes and lying like the cigarette industry did for so long.  So far, they are winning. The main power on the other side is you—you and billions of other people who actually care about tomorrow."
A group of leading scientists and economists have added weight by issuing a chilling warning today – stating that three-quarters of known fossil fuel reserves must be kept in the ground if humanity is to avoid the worst effects of climate change.
Johan Rockström says: "It's so frustrating, because it's the choice of moving down a business-as-usual route with devastating outcomes for humanity and, at the same time, we have this almost unprecedented opportunity, we can transform the world economy to a fossil fuel-free one and moreover do it in a way that is security and health-wise more attractive."
Turning Back The Clock
Steven Cohen, Executive Director of Columbia University's Earth Institute– writing for The Huffington Post neatly summarises the challenges such an initiative needs to tackle head-on:
Sustainability is at or near the top of the modern global political agenda. At the core of that agenda is the need to:
Protect ecosystems and biodiversity;

Mitigate and adapt to climate change;

Protect and enhance water supply and quality;

Ensure adequate and healthy food;

Develop sustainable cities built with renewable energy and efficient transportation systems.

Reduce the impact of human-created waste on natural systems.

Develop businesses that minimize environmental impacts and maximize the use of renewable resources.
Steven notes: "We still have a lot to learn. We continue to extract and burn fossil fuels at a ferocious and destructive rate. The transition to a renewable resource based economy will be the theme of Earth Days for the next several decades. The institutional inertia and sunk costs of elements of the economy that depend on finite resources will not be easily addressed."
Bob Langert, former Vice President of Sustainability, McDonald's suggests that today's society is in need of a reality check: "The consumer is less engaged today than in times past. We need a real surge to engage the consumer, or "sustainability" will be a niche that serves only a small segment of the marketplace."
The 1990's bought recycling to the fore but the enthusiasm (and novelty) soon wore off – and although recycling initiatives have become a part of modern society, the fervent desire once exhibited has now waned.
Bob continues: "While the consumer movement is quiet, the corporate environmental movement — including corporate collaborations with NGOs — is on fire. In 2005, Walmart worked with the EDF, Conservation International and others to put in place bold environmental goals, including zero waste. Similar actions and partnerships came from Unilever, Nestle, Nike, Coke, General Mills and General Electric, among others. For example, Coca-Cola has a "water neutral" goal. These aspirations, goals and progress are amazing."
A Time For Change, Not For PR
Forbes notes that dozens of iconic US food, consumer and manufacturing giants (many of them Fortune 500 companies) such as Kellogg Co., Unilever, PepsiCo, Starbucks, Nestle, Mars, Gap Inc., L'Oreal, and Ben & Jerry's will all be gathering on Capitol Hill to deliver a single, focused message to Congress.
Speaking to Forbes, Tim Brown, President and Chief Executive Officer – Nestlé Waters North America, said: "Nestle's is directly impacted by the effects of climate change. Of particular concern are changes to weather patterns, water availability and agricultural productivity that will affect our global supply chain".
And while many others will no doubt use the day to highlight their own sustainability plans and issue press releases – climate change is a challenge and not a business opportunity, and as such the developed world should not profit from disaster, according to India's Environment Minister Prakash Javadekar.
Biggest Report Ever
Impeccable timing finds a newly-released report that details how sustainable production of bioenergy can be an important tool for addressing climate change.
Industry experts are calling the SCOPE Bioenergy & Sustainability Report the most comprehensive report on bioenergy ever released. It pulls together work from 137 researchers at 82 institutions in 24 countries that documents and analyzes impacts, benefits and constraints related to the global expansion of bioenergy.